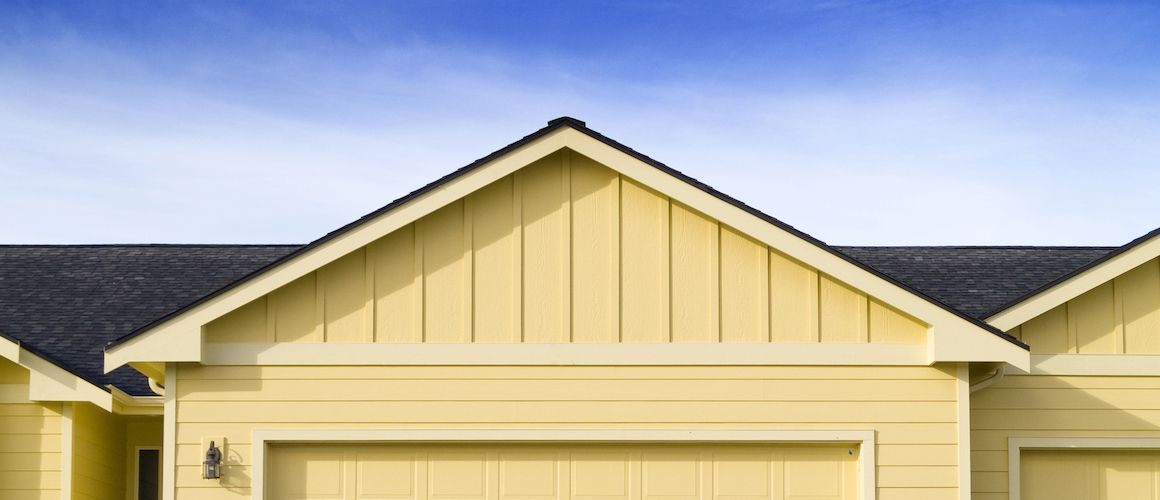 Do You Need Flood Insurance?
6-minute read
July 21, 2020
Share:
It's important to make sure you buy all the coverage you need to keep your property and belongings safe. Homeowners insurance is a great start, but ask yourself if you need flood insurance, too.
Floods are one of the most common natural disasters in the U.S. There's a 26% chance that you'll experience a flood at some point during a 30-year mortgage, according to the Federal Emergency Management Agency (FEMA). Unfortunately, most of these damages aren't fully or even partially covered under most regular homeowners insurance policies. Let's go over what it all means.
Is Flood Insurance Mandatory?
Your mortgage lender may require you to buy flood insurance. Anyone who buys a home in a high-risk flood area must purchase flood insurance, according to FEMA.
What happens if your property is in a moderate-to-low risk area instead? You're not required by federal law to buy flood insurance – but your lender can still require you to buy it. The reason for this is that about one in four flood claims come from these moderate-to low-risk areas.
Don't be surprised if you're in one of these moderate- to low-risk areas and later on, your lender later notifies you that you're required to purchase flood insurance. Sometimes the flood maps are redrawn – and your property location could be changed to a high-risk area.
Types Of Flood Insurance
There are different types of flood insurance you can purchase, so we'll walk you through each type, the different coverage options and some top lenders.
There are two main types of flood insurance: National Flood Insurance Program (NFIP) and private flood insurance. Let's go over more information about each type to decide which is the right fit for your home.
Get approved to buy a home.
Rocket Mortgage® lets you get to house hunting sooner.
National Flood Insurance Program
NFIP is offered through FEMA and is backed by the federal government. NFIP is available for homeowners, business owners and even renters to purchase and protect themselves from a flood.
NFIP is available to any homeowner living in high-, moderate- or low-risk areas. You can find out if your area falls into one of these categories by using FEMA's flood calculator.
How To Qualify
Currently, there are over 20,600 communities across the nation that participate in NFIP. You can find out if your community participates by looking up your address in FEMA's community status book.
If your community does participate, you can apply online or call (800) 621-FEMA to enroll in a policy. Most NFIP policies take 30 days to go into effect, so you'll want to activate your policy before you close on your home.
What Does NFIP Cover?
It's important to understand exactly what this type of flood insurance covers before you purchase it. NFIP does cover major flood damages – if you have the right policy.
With standard NFIP coverage, you're protected against damage caused to your property as a result of a sewer backup.
But what about the contents of your home or the building itself? You'll need to purchase separate policies, also offered by NFIP, to ensure that these parts of your property are covered.
What's covered with NFIP contents coverage? Examples include:
Personal belongings, furniture, clothing, electronics and curtains

Carpets

Washers and dryers

Portable appliances (microwaves, air conditioners and dishwashers)

Original artwork

Freezers and their contents (refrigerators are not included)
What's covered with NFIP building coverage? Examples include:
Plumbing, electrical and furnace systems

Sump pumps, water pumps and water heaters

Refrigerators, dishwashers and stoves

Installed carpeting

Built-in bookcases, paneling, wallboard and cabinets.

Foundational walls and staircases

Window blinds

Detached garages
How Much Is NFIP?
The average cost for flood insurance across the nation ranges between $800 – $1,200 per year, according to FEMA. Keep in mind this range can vary greatly depending on where you live in the country, your location's flood risk, your policy coverage and any additional coverage plans you get, like contents and building coverage.
Your deductible can also impact your costs. A deductible refers to the amount of money you'll pay if you file a damage claim with FEMA. Typically, the lower your deductible (the less money you pay upfront), the more expensive your policy will be per year.
Is The National Flood Insurance Program Enough Coverage?
Does FEMA's NFIP provide enough coverage for your home? That all depends on how much coverage you need.
Let's look at the limitations of NFIP to get a better sense of what's not covered. NFIP does not cover damage that is:
Over $250,000 for the building and $100,000 for your residential property's contents

Caused by mold or mildew that you could have prevented or that is not directly caused by flooding

Caused by movement in the earth, even if this foundational shift is caused by flooding

Outside your building but on your property (includes decks, septic systems, swimming pools, hot tubs, wells or trees)

Car damage
The NFIP also doesn't cover temporary housing or alternate living arrangement expenses while your home is unlivable or being repaired.
It's also important to note that flood insurance won't cover any wind damage caused by the same storms that can damage the exterior surfaces of your home. Look into a supplemental wind insurance plan if you live in a high-risk wind area.
If you think you'll need more coverage than what NFIP offers, there are other options available through private flood insurance. Private insurance policies can be purchased in addition to your NFIP policy or in place of one.
Private Flood Insurance
Private insurance companies are able to offer flood protection coverage in a variety of ways. They can provide NFIP plans, reinsure NFIP plans or take on the risks of damages on their own by offering private flood insurance policies.
Most private flood insurance policies are aimed at providing commercial property coverage or secondary coverage that extends the coverage amount of the NFIP.
Private insurance providers can also offer alternative flood insurance that offers the same comprehensive coverage as NFIP. As of July 2019, federal law mandates that flood insurance policies must provide coverage that is as broad as the coverage offered by NFIP. This means that your home has the exact coverage – or more – when you opt for a private flood insurance plan.
You can get a quote from your current homeowners insurance provider to find out how much coverage they offer and to decide if you'd prefer to go with NFIP, supplement additional coverage or take out a policy with your existing provider.
How To Calculate How Much Coverage You Need
Knowing how much coverage you need can help you decide which type of flood insurance is best for your home. You may be required to purchase flood insurance if you live in a high-risk area. Deciding what coverage is right for your home will determine how much money you pay for your policy.
In order to figure this out, take a look at the worst-case scenario: How much would it cost to rebuild your home? While you can use your home's value to determine this, you might want to reach out to your homeowners insurance company to find out an estimated rebuild cost.
If this cost is under $250,000, NFIP will provide the protection you need. If it's higher, you'll want to reach out to private insurance companies to find out how much supplemental or full coverage will cost to cover your home's rebuild value. If you wanted your building covered for $300,000, for example, but know the NFIP only covers up to $250,000, you could turn to private flood insurance to fill this $50,000 gap.
Even if your home's rebuild cost is under $250,000, you might want to check with your current insurance provider so you can compare quotes from their policies with NFIP coverage.
Summary
Your homeowners insurance plan protects your home from many damages and risks. However, if disaster strikes in the form of a hurricane, tropical storm or excess rainfall that leads to flooding, you'll need to have a flood insurance policy in place. Flood insurance offers building and contents options to protect your home and your belongings inside from water damages.
Anyone who buys a home in a high-risk flood area must purchase flood insurance. If your property is in a moderate- to low-risk area, you're not required by federal law to buy flood insurance – but your lender can still require you to buy it. One in four flood claims come from these moderate- to low-risk areas.
You can purchase flood insurance through the NFIP, a private insurance company, or both if you want extra coverage. Be sure to calculate the cost of rebuilding your home to determine your exact coverage needs.
Find out what you can afford.
Use Rocket Mortgage® to see your maximum home price and get an online approval decision.