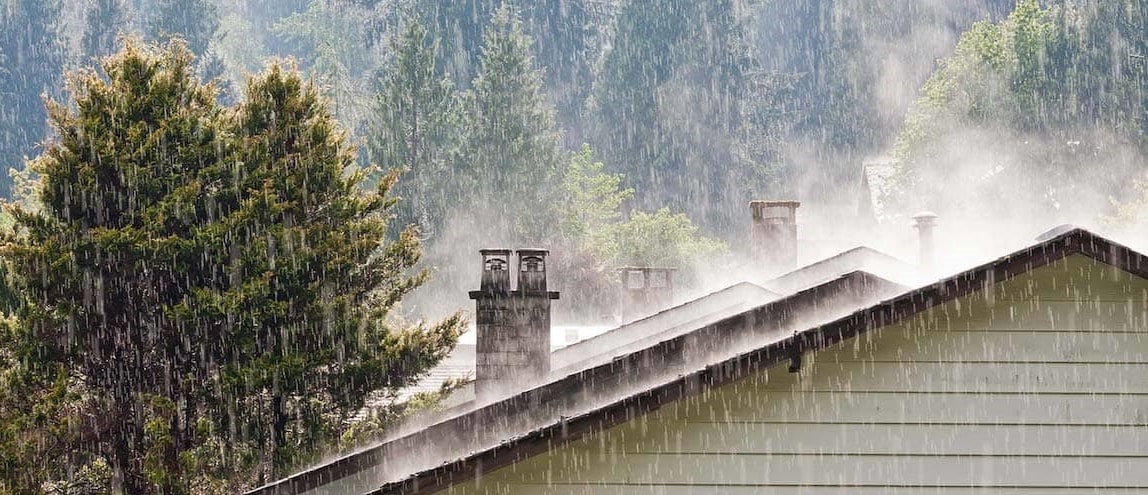 Disaster Preparedness Plan And Checklist
Victoria Araj5-minute read
March 30, 2023
Share:
Natural disasters are a devastating reality. Since 1980, climate disasters have cost over $1.875 trillion, according to the National Oceanic and Atmospheric Administration, and changed the lives of millions. In the worst case, these catastrophic events can cause injury, displacement, loss and PTSD, making it essential to create an emergency plan for the home to minimize its effects.
While some risks are worth taking, being ill-prepared in the face of destruction is not one. Consider the following resources before, during and after an emergency event.
Table of Contents:
Home Emergency Preparedness Basics
Natural Disaster Survival Preparedness Checklist
Building A Disaster-Specific Emergency Kit For Home
What To Do After A Natural Disaster
Additional Resources
Natural Disaster Survival Basics
A natural disaster can destroy years of hard work on your family home purchase in a few short minutes. Preparing for the unexpected can help minimize destruction and devastation.
In preparation for a natural disaster, it's important to understand how life can be affected immediately after. Consider the following when creating a disaster preparedness plan:
Utilities may not work and access to water, electricity and communication may be sparse.
The time to prepare preceding the disaster may vary from hours to days and even minutes or seconds in the case of an earthquake.
Danger can persist after one large catastrophic event in the form of aftershock, debris or floods.
See What You Qualify For
Congratulations! Based on the information you have provided, you are eligible to continue your home loan process online with Rocket Mortgage.
If a sign-in page does not automatically pop up in a new tab, click here
Disaster Preparedness Checklist
Preparing for natural disasters can reduce health and environmental risks. Consider the most likely hazard in your area, the line of communication for warnings, insurance coverage and evacuation areas.
Prepare an emergency kit: You may not be able to contact emergency services right away. Ensure your home emergency kit is stocked with enough supplies for each member of your household for at least 3 days, remembering to provide proper accommodations for your pets.
Set a plan: Set an emergency plan with the entire household. Include information for evacuation areas, shelter, means of communication and an emergency contact in a different geographic area.
Understand emergency alerts: First, understand the types of disasters that your area is prone to. Know how you will be informed in the event of an emergency before, during and after the disaster.
Check your insurance coverage: Homeowners insurance typically covers theft and damage caused by people, but it generally won't cover natural disasters like hurricanes, tornadoes or wildfires. Reach out to your insurance agent and find out what your policy covers. If you're preparing to file a claim in the aftermath of a disaster, know your deductible and document damage how your insurance company has outlined.
What Should Be In A Home Emergency Kit?
Step one in creating an effective home emergency kit is its storage. You need a large, watertight container that will keep the natural elements out of your emergency supplies. Regularly check your supply levels and expiration dates and re-stock as needed. As a general rule, keep enough food, water and supplies for each person in your household for at least 3 days.
Base survival kit:
Water (1 gallon per person, daily)
Nonperishable food
Plastic sheeting
Blankets
First-aid kit
Prescription medications
Hand sanitizer and wipes
Multi-tool
Flashlight
Flares or whistle
Extra batteries
Battery-powered radio
Local maps
Cell phone and battery-powered charger
Copies of important documents
Earthquake Survival Kit
Most earthquakes occur in three regions around the world including the circum-Pacific seismic belt along the Pacific Ocean, the Alpide earthquake belt which lines the Atlantic, Mediterranean and Himalayas, and the mid-Atlantic Ridge. If you live in an earthquake-prone region, add the following items to your survival kit and consider getting earthquake insurance.
Mask
Goggles
Work gloves
Duct tape
Hurricane Emergency Kit
Regions most prone to hurricanes are along the Atlantic Ocean, Caribbean, the Gulf of Mexico and the North Pacific Ocean. Consider the aftermath of hurricanes, which can include floods, storm surge and high surf for days and weeks after the main event when preparing your emergency kit.
Life jackets
Water filter
Glow sticks
Sunscreen
Tornado Survival Kits
Tornados are the result of opposing winds and drafts colliding, most often occurring in the central United States. These disasters can reach up to 300 miles per hour, and it's important to be secured in a reinforced building or proper shelter in the event of a tornado warning.
Underground shelter
Plywood, steel or aluminum
Duct tape
Fire Emergency Kit
Wildfires can happen anywhere. Oftentimes, they occur in climates without moisture and where the vegetation is susceptible to catching. Most frequently, these disasters are caused by lightning or human error.
Full coverage goggles
Respirator
Long-sleeved shirts and pants
Mask
Recovering From Natural Disasters
Post-natural disaster, the most important consideration is safety and well-being. When things have stabilized and events of the emergency have subsided, cleanup can begin in the community. When it's time to rebuild, consider the help you can provide to your neighbors, your insurance coverage and what your options are for alternative financial assistance.
Secure Your Belongings
Identity theft is common during natural disasters, and it's vital to protect your personal information immediately after an emergency. First, get in touch with creditors and report any lost credit cards. Next, destroy documentation with personal information found during cleanup in your community so identity thieves can't use it for their own purposes. Consider placing a 3-month fraud alert with the three major credit bureaus – Equifax®, Experian™ and TransUnion®.
Document The Damage
Before making any repairs, document and record the full extent of the damage. Take pictures, including photos of debris. You'll need this during the settlement process with the insurance company for an accurate replacement value.
Make A Homeowners Claim
If you plan on using your homeowners insurance to cover the cost of repairs, first understand your coverage. If you don't know the exact terms, request a copy of your policy. You'll always be responsible for paying your deductible. Your mortgage lender may have to schedule inspections to make sure that your home is being restored to a similar condition prior to the damage so major investors can protect their investments. Depending on the scope of the claim, repairs may be done in stages, with your home insurer issuing checks incrementally for the work rather than the full amount. In this case, multiple inspections would be set up by your lender.
Damage Prevention
Don't begin making permanent repairs until an insurance adjuster has seen your property to evaluate the damage. You're responsible for taking measures to mitigate further damage being done before the repair is completed. This can include removing drywall and carpet to prevent the spread of mold, boarding up openings on the property and installing fencing to protect belongings and bystander injuries. Document your cost for all temporary repairs. Your insurance company may reimburse you.
Additional Emergency Preparedness Resources
Your state may have certain assistance programs when an emergency is declared. Check for local programs in your area after a disaster and consider assistance from federal programs for additional accommodation.
Federal assistance programs: These programs can include housing, farm flooding, disaster-related unemployment and, in some cases, tax relief.
American Red Cross: The Red Cross provides assistance with food, shelter, medical care and recovery plans on a temporary basis during disasters. The organization also helps with recovery plans.
Small Business Administration (SBA): The SBA offers low-interest disaster relief loans for businesses of any size, nonprofits and homeowners. They can be used to replace real estate, personal property, machinery and equipment, and inventory or business assets.
As much as we can hope natural disasters won't happen to us, there is always the chance of one occurring. It's essential to create an emergency plan for home to provide safety and reassurance in the face of these catastrophic events. Whether you're leasing, owning or refinancing your home, creating a plan to follow alleviates questions in the midst of uncertainty.Sources: