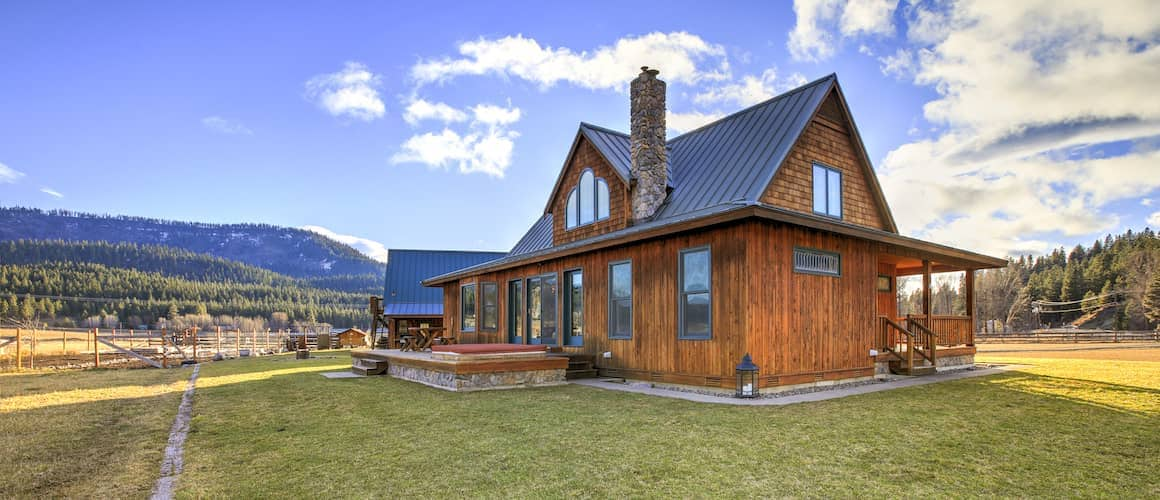 Hazard Insurance: What Homeowners Need To Know
Ashley Chorpenning3-minute read
March 05, 2021
Share:
An essential part of the home buying process includes estimating your principal, interest, taxes and insurance (PITI) and what kind of insurance you'll need. One of the policies you may be required to purchase is hazard insurance. Although it is necessary for many places, some people are not aware that hazard insurance exists or why they might need it. If you're confused about hazard insurance, this article will tell you everything you need to know.
What Is Hazard Insurance?
Hazard insurance protects your home from natural disasters or hazards. It's usually a requirement when qualifying for a mortgage.
These hazards may include fires, severe storms, hail, sleet or other natural events. Suppose a person has hazard insurance, and the specific natural occurrence that happens is covered within their policy. In that case, the homeowner will be compensated for the damage that occurs to their property. Even if a property isn't in a high-risk area, it's wise to have hazard insurance to protect your property and finances.
Is Hazard Insurance The Same As Homeowners Insurance?
Hazard insurance is a subsection of homeowners insurance and not separate home insurance coverage. Therefore, it's important to note that lenders refer to hazard insurance separately, even though it's a portion of a homeowners insurance policy that protects against most natural disasters.
Get approved to buy a home.
Rocket Mortgage® lets you get to house hunting sooner.
Do Mortgage Lenders Require You To Buy Hazard Insurance?
Qualifying for a mortgage usually requires you to have a certain amount of hazard insurance under your homeowners insurance policy. A lender may require additional hazard coverages, such as tornadoes, depending on the number of natural disasters in your area. Every lender and location has different requirements; therefore, this is a consideration when shopping for a mortgage.
What Does Hazard Insurance On Your Home Cover?
It can be confusing to understand what is and is not covered by a hazard insurance policy. In general, hazard insurance will only cover the occurrences listed explicitly in the policy. Therefore, it's crucial to ensure that your hazard insurance policy covers disasters in your area. For example, if you live in the mountains, it may be reasonable to expect heavy snow and the potential damage it can bring.
It's important to remember that not all hazard insurance is the same. Be sure to read through your homeowners insurance policy and speak with your insurance agent to learn what gaps or risks your policy may have. You may need to purchase additional insurance to cover specific events such as flood or earthquake.
Covered
Several categories are covered by hazard insurance. Most are natural disasters, but some malfunctions within the home are covered by hazard insurance as well. These include:
Fire and smoke damage
Hail and wind damage
Lightning damage
Damage from snow, ice or sleet
Damage from vehicles, including cars, aircraft and more
Fallen trees and other objects
Theft and vandalism
Damage caused by heating, AC units, or electric currents
Not Covered
Damages to personal property or injuries sustained on your property are not covered by hazard insurance. With this in mind, if a natural disaster happens, hazard insurance only protects your home's structure from a disaster named in your policy. This may include the home's structure, any garages or sheds, fences, and some belongings inside the home if a covered event damages them.
Additionally, flood damage is not covered, and homeowners will need to purchase flood insurance separately. Earthquakes, landslides and mudslides are also not covered in high-risk areas. For example, if your home is in an earthquake-prone area, it may not be covered by hazard insurance. Your hazard insurance coverage will change depending on where you live, so you may add additional insurance or purchase a separate policy that covers specific occurrences.
Other instances that aren't covered might include infestations from pests, mold damage, and further damage that can happen over time.
How Much Does Hazard Insurance Cost?
The cost of hazard insurance differs depending on several factors. Some of these factors include where you live and your credit score. Additionally, the deductibles and limits that you select will play a part in determining the cost of hazard insurance.
Your location can significantly alter your hazard insurance cost because of the risks associated with different areas. For example, if you live in a flood plain or an earthquake zone, you may have a higher risk of a natural disaster. However, these things might not be included in your hazard insurance policy.
Because hazard insurance is especially expensive in some areas, many mortgage lenders offer an escrow account that splits the cost into monthly payments.
Bottom Line
Hazard insurance is a part of homeowners insurance. Depending on where you live and your needs, hazard insurance may or may not include all the coverage you need. Therefore, it's wise to speak with your insurance agent and your mortgage lender to ensure that you have the necessary coverage to protect your property.
If you have further questions about mortgages, please reach out to your lender or check out our Learning Center.
Get approved to buy a home.
Rocket Mortgage® lets you get to house hunting sooner.