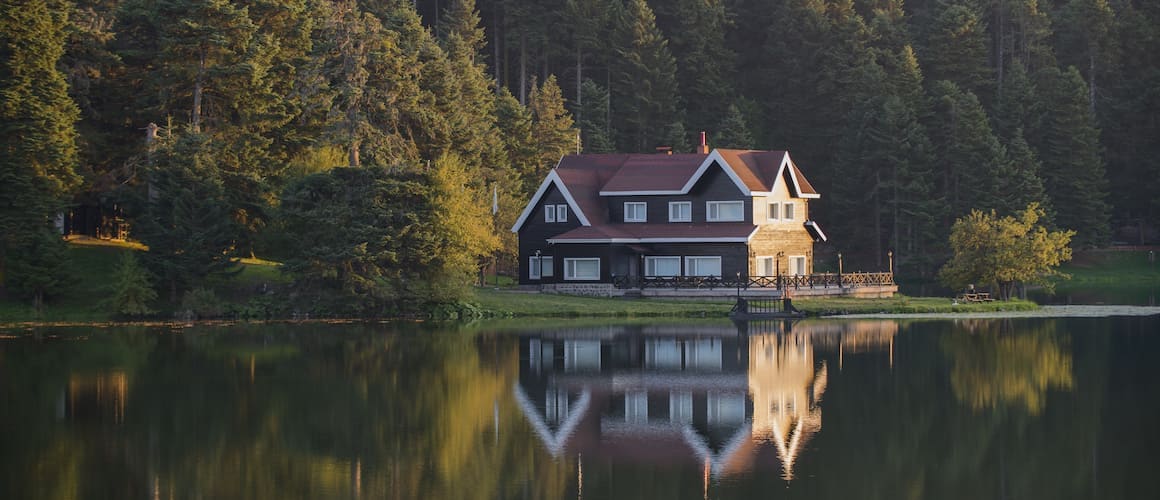 A Guide To Vacant Home Insurance
Lauren Nowacki4-minute read
March 14, 2023
Share:
A vacant property differs from a lived-in one in several ways. With its empty rooms and corners collecting dust, it most likely feels more like a house than a home. But despite its differences, it's still a place that can be filled with new life, new things and new memories. More importantly, it's still a place that needs to be protected – if not for its own potential, then for the potential hit to your finances should any damage happen to the property.
If you own a vacant home now or plan to leave a home unoccupied in the future, consider vacant home insurance to help protect your property and provide you peace of mind.
What Is Vacant Home Insurance?
Vacant home insurance is specialty home insurance coverage for properties that are uninhabited or considered vacant homes. Also referred to as vacant property insurance or unoccupied home insurance, this type of coverage can protect homeowners from financial loss due to unexpected damage that happens when they're away for an extended period of time.
A vacant home is a property that's empty and not in use for a significant amount of time. It doesn't always mean it's abandoned or boarded up. It simply means it's unoccupied and clear of personal property. The home could be vacant because it's up for sale and the sellers have already moved. It could be a vacation home that's only used for a few months out of the year, one that's currently undergoing renovations or a rental property that's waiting for new tenants.
A vacant home and an unoccupied home are different. An unoccupied home may only be out of use for a short period of time and personal property typically remains in the home, even when no one is there.
Typical homeowners insurance policies don't cover most claims on a vacant property because they often have vacancy clauses, which restrict or exclude coverage on properties that have been vacant for a certain time – usually 30 or 60 days. Since vacant homes are often more vulnerable to things like theft, vandalism and other damage, insurance companies would rather not take on the risk (and additional expense) by allowing coverage within the typical homeowners insurance policy.
See What You Qualify For
Congratulations! Based on the information you have provided, you are eligible to continue your home loan process online with Rocket Mortgage.
If a sign-in page does not automatically pop up in a new tab, click here
What Does Vacant Home Insurance Cover?
Vacant home insurance covers many of the same things a standard homeowners insurance policy does – just under different circumstances. Your plan may cover you from loss or damage caused by:
Lightning

Hail

Wind

Fire

Smoke

Explosion

Theft

Vandalism

Leaking pipes
What's actually covered and for how long will depend on the insurance company and the policy you choose. When getting vacant home insurance, make sure you review your insurance company's specific protections for this type of coverage.
Why Is Vacant Home Insurance Important?
Vacant homes are a greater insurance risk because, without someone there to watch over the property, the home is more vulnerable to break-ins and vandalism. And because there's no one there to discover water leaks or report a fire early on, the home may incur more damage from things like a burst pipe, fire or natural disaster because early intervention wasn't possible.
How Much Is Vacant Home Insurance?
The cost of a vacant home insurance policy varies based on the insurance company, the policy you choose and the home's risk profile. Because unoccupied and vacant homes often pose a greater risk of damage, vacant home insurance is expensive. It averages about 1.5 – 3 times more than a standard insurance policy for an occupied home, according to Insurance.com.
Of course, this is for an annual plan. If the home doesn't sit vacant for long, the annual cost may be prorated. Some companies may also allow you to purchase shorter-term policies.
How Do I Purchase Vacant Home Insurance?
The first thing you'll want to do is find out how long your home can sit unoccupied before it's considered vacant, then determine if you need vacant home insurance. Remember, you'll always want to be honest with your insurance company about the status of your property.
If you need vacant home insurance, start by asking your insurance provider how they handle this type of coverage. While some allow you to add coverage to an existing policy, others require a completely separate policy. Once you talk to your current provider, don't be afraid to shop around for the best coverage and price. When comparing companies, don't just think about monthly costs. Consider other factors, like deductibles and coverage limits, as well.
Once you know which provider you're using, gather up the documents you'll likely need to apply for coverage. These may include a government-issued ID and proof that you own the property. You may also need to provide the estimated value of the home and estimated amount of time it may sit vacant.
The Bottom Line: Vacant Home Insurance Offers Peace Of Mind
If you plan on leaving a home vacant for more than 30 days – whether it's a vacation home, a rental property or a renovation project – you should consider purchasing vacant home insurance. Since the home could be more susceptible to theft, vandalism or physical damage, this type of insurance can provide peace of mind and protect your finances should something happen while no one is living there.
If you're renting out your property or considering it, research how to efficiently screen tenants, or learn how to best manage a rental property to avoid tenant turnover and lengthy periods of vacancy.
Consolidate debt with a cash-out refinance.
Your home equity could help you save money.
Related Resources
Viewing 1 - 3 of 3