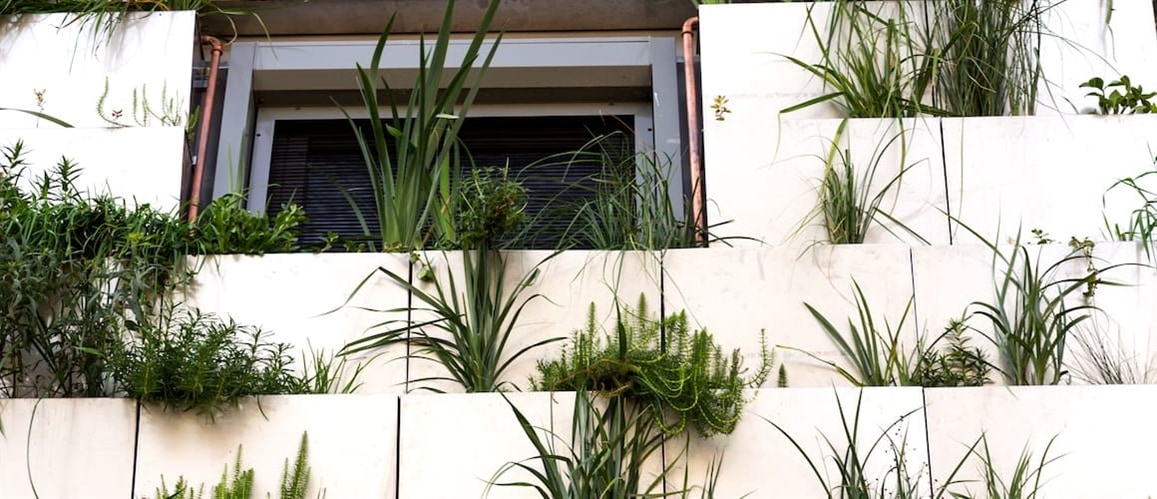 An Overview On The Green MBS Program
Scott Steinberg3-minute read
July 19, 2021
Share:
Fannie Mae's Green MBS (mortgage-backed security) program is an eco-friendly lending platform designed to encourage investors to support the purchase of more environmentally friendly homes on the secondary market.
Properties that qualify for the program include those that incorporate greener construction elements throughout their structures or add myriad energy-saving or water-efficiency improvements.
Helping to drive awareness for more environmentally friendly solutions throughout the real estate and housing industries, the green MBS program also helps reduce energy emissions and carbon footprints. As a handy rule of thumb, real estate investors might think of it as a helpful way to save green while going green – a means of saving money while also helping do good for the planet.
Here is an overview of the small, but quickly growing Green MBS program, why more lenders and builders are looking to participate, and what you should know about it.
What Is The Green MBS Program?
Introduced in 2020 to commemorate the 50th anniversary of Earth Day, Fannie Mae's Green MBS program – offered in the form of either a home purchase or mortgage refinance loan – helps provide innovative green financing options. Part of the organization's efforts to promote more environmental-, social-, and governance-focused solutions, it helps drive uptake in loans on properties that opt to incorporate greener technologies and upgrades as part of their construction. For example: Real estate that adopts ENERGY STAR standards (more energy-efficient residences), meets green building certifications, and is otherwise built or crafted with an eye toward eco-consciousness.
As a brief reminder, Fannie Mae is a federally sponsored corporation that provides funding for mortgages by purchasing them from banks or other nonbank lenders. These mortgages are then sold to investors as part of mortgage-backed securities – a method through which Fannie Mae helps drive added liquidity in mortgage markets, allowing the industry to extend more loans. It was founded by Congress in 1938 as a government-sponsored enterprise that helps provide the funding needed to make housing more affordable overall.
The Different MBS Green Initiatives
Two different Green MBS program options are available under Fannie Mae's current guidelines. Details on these programs (through which Fannie Mae has become one of the largest issuers of green mortgage-backed securities) are outlined below.
Single-Family Green MBS
According to Fannie Mae, the Single-Family Green MBS program (a key prong in its efforts to lead and innovate in the field of green finance) provides either purchase money or refinance mortgage loans. These loans are backed by newly constructed single-family residential homes which (within the last five years) have received approved green building certifications.
Recognized as certifiable green investments by CICERO's Shades of Green bond rating program, single-family green MBS options become available if residences meet certain eco-friendly qualifications. For instance: ENERGY STAR Certification for New Homes, various Passive House Institute and International Living Future Institute (ILFI) certifications, or other qualified regulations. You can find a list of 2020-2021 Eligible Green Building Certifications here.
Multifamily Green MBS
Fannie Mae also offers a multifamily Green MBS program (a fixed-income single asset security backed by one loan and one property that provides investors with insight into both the asset's environmental and financial attributes) as well. It also provides investors with greater asset security when buying an investment property while simultaneously helping drive greater interest in making eco-friendly upgrades to their real estate holdings.
Noting that more efficient housing results in better, more affordable housing for renters and lower cost of operations for real estate investors, it's also become a popular MBS initiative. To enjoy Fannie Mae green financing, multifamily properties must either obtain a national Green Building Certification and/or make qualifying property improvements aimed at reducing energy or water use.
Qualifying For A Green MBS
Only those properties that adhere to Fannie Mae's specifications qualify to obtain a green MBS. As you might imagine, these restrictions are in place to ensure quality standards, and that real estate holdings which participate in the program do their part to make a significant dent in helping stave off climate change.
For example, in order to successfully qualify for a Green MBS under current rules and guidelines, properties must:
The Bottom Line: Green MBS Is Good For The Environment And The Housing Market
As you can see, by encouraging real estate owners and developers to get behind the idea of designing properties to be more eco-friendly, Fannie Mae's Green MBS program helps promote environmental responsibility and awareness.
In addition, it also provides financial markets and investors with incentives to make greater investment in initiatives that are designed to help the real estate industry go greener.
Noting this, a greater number of single- and multifamily properties are only expected to participate in these programs going forward – a positive for the planet.
To learn more about green mortgages, real estate investment, and tactics to make money in real estate, be sure to browse our Learning Center.
Is your mortgage rate still over 3%?
Refinancing now could save you thousands over the life of your loan. Get started below to see how Rocket Mortgage can help.