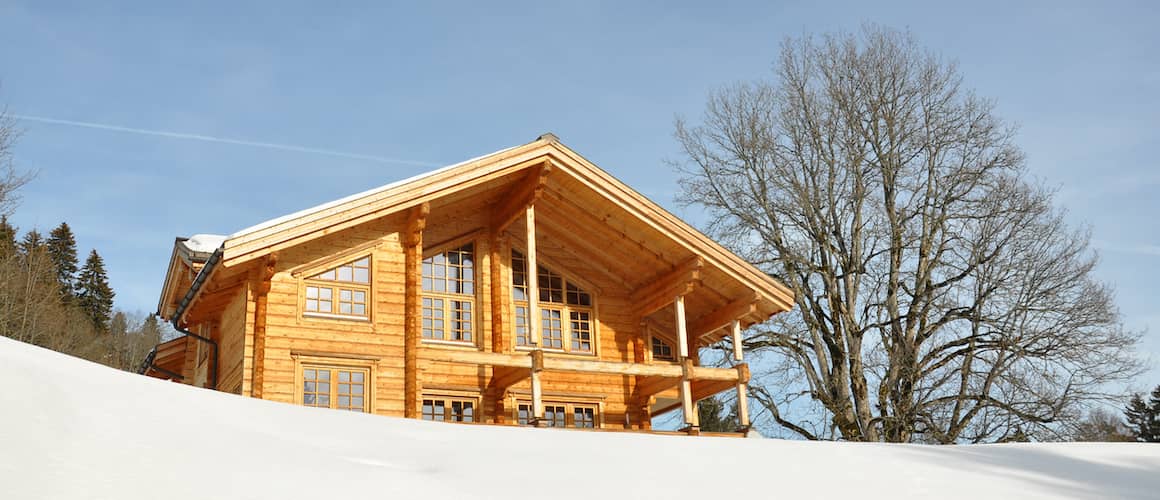 Conforming Loan Limits Increase For 2022
Carla Ayers2-minute read
February 27, 2023
Share:
The Federal Housing Finance Agency (FHFA) recently announced the 2022 conforming loan limits and, to no one's surprise, loan limits have increased significantly to $647,200 in most areas of the country. The 18% increase is the largest year-over-year jump in loan limits in recent history. This could be a real benefit to transferees looking to relocate who need some additional buying power.
The FHFA is responsible for setting conforming loan limits for Fannie Mae and Freddie Mac, two government-sponsored enterprises that purchase mortgages and repackage them into mortgage-backed securities for investors.This delicate ecosystem allows investors to help provide the liquidity lenders need to continue providing affordable home loans to the public.
Since 1975 the FHFA has been collecting and analyzing data from across the country. Information from millions of real estate transactions are compiled to create the FHFA's House Price Index (FHFA HPI®). The House Price Index gives housing economists an analytical tool to help estimate mortgage defaults and housing affordability.
Get approved to buy a home.
Rocket Mortgage® lets you get to house hunting sooner.
How Loan Limits Adjust By Area
To address the disparity, the FHFA has identified high-cost areas where loan limits are increased to accommodate the high cost of real estate. In high-cost areas, the median home value exceeds the baseline conforming loan limit. The exact conforming loan limit depends on the median home value in the area and can be up to 150% of the baseline conforming loan limit.
Below are conforming loan limits from four states for comparison:
State

City

Conforming

Loan Limit

Michigan

Detroit

$647,200

Tennessee

Nashville

$694,600

California

San Diego

$897,750

New Jersey

Jersey City

$970,800
The high-cost area limit for a 1-unit property in 2022 is $970,800, which is 150% of the baseline limit.
In addition to high-cost areas, special consideration is given to the noncontiguous states and territories. The FHFA conforming loan limit for Alaska, Hawaii, Guam and the U.S. Virgin Islands is $970,800 for 2022. Check loan limits across the country with the FHFH's interactive map.
What If A Transferee's Home Purchase Exceeds Loan Limits?
If a transferee is interested in a home that exceeds the conforming loan limit for the county they're looking to purchase in, they'll likely need to use a jumbo loan. While jumbo loans have a higher loan limit, they tend to be harder to qualify for because they require a higher credit score and a larger down payment and can be document-intensive.
Get approved to buy a home.
Rocket Mortgage® lets you get to house hunting sooner.
How Loan Limits Have Increased In Recent History
In the last 6 years we've watched the baseline loan limit increase by a whopping $223,100. Data showed a steady increase year-over-year in home values until COVID-19 forced home prices to rise due to lack of inventory.
| | | | |
| --- | --- | --- | --- |
| Year | Conforming Loan Limit | Increase in $ | % Change |
| 2022 | $ 647,200.00 | $ 98,950.00 | 18.0% |
| 2021 | $ 548,250.00 | $ 37,850.00 | 7.4% |
| 2020 | $ 510,400.00 | $ 26,050.00 | 5.3% |
| 2019 | $ 484,350.00 | $ 31,250.00 | 6.8% |
| 2018 | $ 453,100.00 | $ 29,000.00 | 6.8% |
| 2017 | $ 424,100.00 | - | - |
See What You Qualify For
Congratulations! Based on the information you have provided, you are eligible to continue your home loan process online with Rocket Mortgage.
If a sign-in page does not automatically pop up in a new tab, click here
The Bottom Line: Rising Loan Limits Can Give Your Transferees More Buying Power
The increase in conforming loan limits will open doors for many who want to make homeownership a reality. Conforming loans have competitive mortgage interest rates and lower down payment options. With more available spending power and less due at the closing table, transferees can expand their search into a more high-end housing market with less stress and more options.
Transferees who may have once been priced out of the market can expand their search criteria and potentially find their new home in the new year. A smooth transition when relocating great talent can set a positive tone for a long and productive partnership.
Reach out to your Rocket Mortgage® representative for more information, recommendations and industry trends.
Get approved to buy a home.
Rocket Mortgage® lets you get to house hunting sooner.