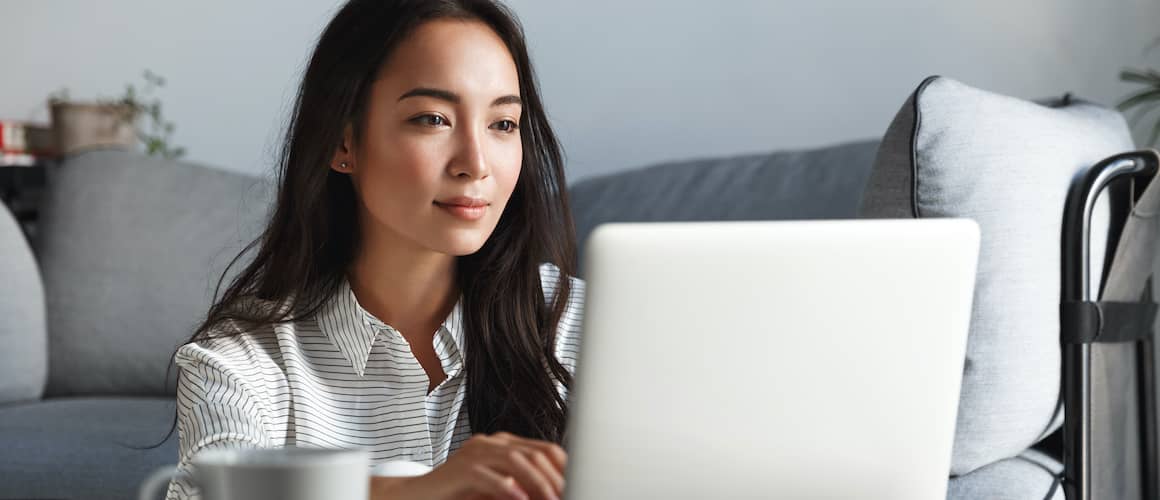 The Importance Of A Comprehensive Loss Underwriting Exchange (C.L.U.E.) Report In Real Estate
Scott Steinberg4-minute read
September 27, 2023
Share:
A CLUE (Comprehensive Loss Underwriting Exchange) report provides a home buyer with a detailed overview of any homeowners insurance claims that have been filed and made on a house.
It's a handy tool to keep around when researching a property you're considering buying, as it helps surface any potential red flags that may cause insurance providers to decline providing coverage or increase their rates.
In effect, a CLUE report provides a snapshot of a property's insurance history and any potential issues that you should be aware of before moving in. Simply read on to learn more about how a CLUE report can help protect your real estate investments.
What Is A CLUE Report?
A CLUE report is a helpful real estate shopping tool because it provides the potential buyer of a home with a detailed overview of any homeowners insurance claims made on the property within the last 7 years. This report is useful to buyers as it enables them to get a closer look at the claims history of the property.
Obtaining one can help provide you with a better sense of any concerns you'll want to be aware of before making the decision to buy a house. You can expect the CLUE report to contain details such as the date of loss, type of loss and amount of funds paid out. It'll also contain general information about various insurance providers and claim details.
This report is significant in that it may provide information that causes a buyer to pause, reevaluate and reconsider whether it makes sense to purchase a home. For example, if you noticed that insurance losses have been paid out on a property due to foundation issues, a sagging roof or water damage, it may raise concerns. That's because these issues might make it harder or more expensive to upkeep the home and/or procure insurance on the property as needed. High insurance premiums could be in your future if the CLUE report shows any worrisome issues.
Today's Purchase Rates
*
Pricing is currently not available for the selected value.
What Insurance Information Is Included On The CLUE Report?
A CLUE report contains several detailed insights into property claims filed as well as a number of general pieces of information about insurance providers and loss recovery attempts. These details often include:
Policy number

Claim number

Date of loss

Type of loss

Amount paid on the claim

Insurance company name
How To Get A CLUE Report
A CLUE report can be obtained through information provider LexisNexis every 12 months. Only a property owner or insurer can obtain one, but reports can be ordered for free via mail, phone or the internet.
To procure one, you'll need to verify your identity through personal documents and by answering various property ownership questions. As a general rule, the majority of real estate professionals would tend to recommend obtaining a copy of your report, given the helpful information it provides. If you're buying a house, you can ask the seller to request one so you can review it before making an offer.
See What You Qualify For
Congratulations! Based on the information you have provided, you are eligible to continue your home loan process online with Rocket Mortgage.
If a sign-in page does not automatically pop up in a new tab, click here
What To Use A CLUE Report For
There are many upsides to be recognized and insights to be gained from obtaining a CLUE report. For starters, the information it contains can help provide you with greater peace of mind as a buyer and alert you to any glaring concerns related to a house outside of a home inspection.
The CLUE report can also help you verify that the home is a good investment property. For example, if you look at your report and see that few insurance claims have been filed, it's a good sign that the property remains in good condition. Conversely, a CLUE report that comes with many claims attached may have undergone significant rehabilitation or repair. If many claims have been filed, it may also indicate issues with construction or buildout, or it could mean that the property is starting to age or fall into disrepair.
As A Seller
Sellers can use a CLUE report to help give prospective buyers greater confidence in a transaction. It essentially helps provide a home with a clean bill of health – at least, from an insurance perspective. Not only is this helpful for the potential buyer but it also makes you a more reliable and trustworthy seller.
As A Buyer
Buyers can use a CLUE report to get a sense of any concerns that are worth being aware of in advance on a property they're considering acquiring. But it's your insurance carrier who may be most happy to see one in that it offers them a better look at what's going on behind the scenes on any given piece of property.
Clue Report FAQs
Let's discuss some of the most frequently asked questions regarding CLUE reports.
How much does a CLUE report cost?
Under the Fair Credit Reporting Act, you're allowed to obtain a free CLUE report from LexisNexis once a year. If you're interested in getting more than one in the same year, it will cost $19.95 per report.
How many years does a CLUE report cover?
CLUE reports will uncover any homeowners insurance claims that were made on the house within the last 7 years.
Where can I get a CLUE report?
Property owners or insurers are the only people who can obtain a CLUE report from LexisNexis for potential buyers. Once they verify their identity and answer questions about the property, they'll have access to their report.
Can I ask the seller for a CLUE report?
Yes. As a buyer, you have the ability to ask the seller to request a CLUE report so you have time to look it over and decide if you're still interested in purchasing the property.
The Bottom Line: A CLUE Report Can Provide Useful Information
A CLUE report is a helpful financial tool that provides a recap of any insurance claims filed on a particular piece of property within the last 7 years. Using it, buyers can get a better idea of the health of a home, sellers can provide prospective purchasers with greater peace of mind and insurance companies can get a better sense of how risky it will be to insure the residence.
If your CLUE report comes back clear and you're ready to take the next step towards homeownership, start the mortgage process today.
Get approved to buy a home.
Rocket Mortgage® lets you get to house hunting sooner.
Related Resources
Viewing 1 - 3 of 3