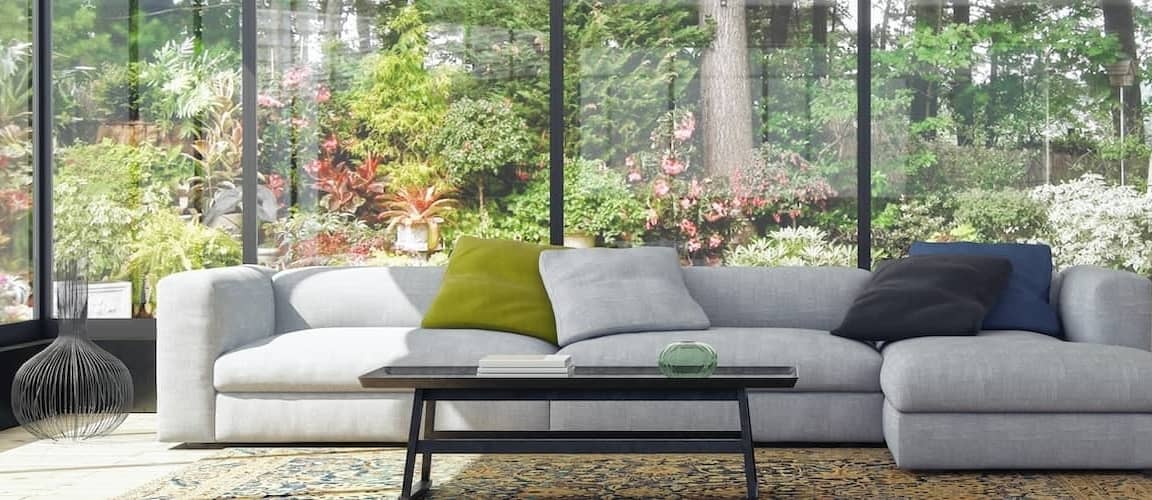 The Appraisal Waiver: What Home Buyers Should Know
Victoria Araj6-minute read
February 27, 2023
Share:
The home appraisal is an important step during the home buying process. It's a way to make sure that you're not paying more for a home than what it's worth.
The downside to an appraisal is that in-person options aren't cheap, and buyers are the ones who pay for them. An in-person appraisal can also slow down a home sale, especially if an appraiser determines that a home is worth less than what buyers have agreed to pay for it.
Because of this, some buyers might ask for an appraisal waiver, allowing them to purchase a home without an inspection by an appraiser. This option could save you money, but is it a smart move? It depends on how worried you are that you'll overpay for your new home.
What Is An Appraisal Waiver?
The appraisal process begins after a buyer and seller agree on a sales price, and the seller accepts the buyer's offer. When this happens, the lender for the buyers sends a third-party appraiser to determine the value of the home that its clients are buying. The appraiser will walk around the property, examine the home's inside and outside and analyze prices that similar homes nearby have earned when they've sold. They'll use this information to determine a current market value for the home.
An appraisal waiver shortens this process. Buyers who qualify for a waiver can skip the in-person appraiser visit. Instead, lenders will use data provided by an automated underwriting system to determine the value of the home being sold. This information will include prices from nearby home sales, also called real estate comps, and any past sales data from the home the buyer is purchasing.
A waiver can save buyers both the cost of paying for an appraisal and the time involved in scheduling an in-person assessment.
The challenge is that not all buyers and homes will qualify for an appraisal waiver. And lenders are under no obligation to grant their buyers one. One of the reasons why an appraisal waiver can be denied is if the lender has any reason to believe that an in-person appraisal is needed. That gives lenders wide discretion in determining who qualifies for an appraisal waiver and who doesn't.
An appraisal waiver allows qualified home buyers to skip the in-person appraisal process when buying a home. Instead, lenders use data generated by an automated underwriting system to determine the value of the home based on the information it has collected from other recent home sales in the area.
Find out how much you can afford.
Your approval amount will give you an idea of the closing costs you'll pay.
Why Would A Lender Waive An Appraisal?
Lenders rely on in-person appraisals to protect themselves. They want to make sure they aren't lending more money than what a home is worth. If they do lend too much money, they could face a bigger financial loss should buyers default on their loans.
If buyers stop making their mortgage payments, lenders can take ownership of their homes through the foreclosure process. They can then sell the homes to recoup their losses.
This is more difficult if lenders give the borrower more money than what a home is worth. Say they lent buyers $200,000 to purchase a home worth just $180,000. If those buyers stop making mortgage payments when they still owe $190,000 on the home, and the home is still worth $180,000, the lender will struggle to sell the home for more than what the borrowers owe. The lender would then most likely take a loss of about $10,000 on the sale.
Knowing this, why would a lender ever agree to an appraisal waiver? Well, there are two main reasons why they would.
An Appraisal Is Not Needed
Sometimes lenders determine that an in-person appraisal is not needed. This might happen when a home was recently appraised. Say buyers purchased a home last year but need to sell it today. Lenders might waive a new in-person appraisal because the home's market value was calculated so recently.
The same can be said for refinancing a home. If little time has passed since the original appraisal, a lender may be willing to waive the in-person appraisal when refinancing.
To Increase Efficiency
Waiving an in-person appraisal can make the underwriting process more efficient for both the borrowers and the lender. During the underwriting process, lenders verify that borrowers can afford their new monthly mortgage payments, check their credit reports, evaluate their credit scores and make sure that they're not overpaying for their new home.
This process can take several days, and sometimes up to several weeks. Eliminating an in-person appraisal when it's not needed can speed up this process and get a loan to the closing stage in less time.
How To Get An Appraisal Waiver
Not all home buyers or properties qualify for an appraisal waiver. In general, though, buyers need to take out a home loan with lenders that use the automated underwriting systems run by Fannie Mae (known as Desktop Originator) or Freddie Mac (known as Loan Prospector). The good news is that most lenders use these systems.
To learn about the eligibility requirements for an appraisal waiver, ask your individual lender. To qualify, you will need a strong credit score. You will also need to be purchasing or refinancing a one-unit property, such as a single-family home or condominium.
Fannie Mae requires that the buyers of most homes come up with a down payment of 20% of the home's final purchase price to qualify for an appraisal waiver. However, there is an exception. Buyers who are purchasing homes in what the Federal Housing Finance Agency (FHFA) identifies as a high-needs rural area can qualify for an appraisal waiver even if they come up with a down payment as low as 3% of the home's purchase price.
To learn more about this requirement and which parts of the country are considered high-needs rural areas, visit the FHFA's interactive map.
See What You Qualify For
Congratulations! Based on the information you have provided, you are eligible to continue your home loan process online with Rocket Mortgage.
If a sign-in page does not automatically pop up in a new tab, click here
What Are The Benefits?
An appraisal waiver does come with some benefits for buyers.
An appraisal waiver will save buyers money. The costs of these in-person visits vary, but they typically run from $300 – $450.
An appraisal waiver can also reduce the amount of time it takes to close on a home. With an appraisal waiver, your closing won't be held up while you wait for an appraiser to schedule a visit to the home you are buying.
And sellers who are concerned about having another person in their home during COVID-19 can avoid this if buyers successfully apply for an appraisal waiver.
What To Consider
Appraisal waivers, though, also come with one big risk to buyers. Without an in-person appraisal, buyers might overpay on a home.
An in-person appraiser can spot problems with a home that an automated appraisal might not uncover. An in-person appraisal, then, might value a home more accurately. This is key information for buyers.
An appraiser might determine that a home is worth $220,000 because of wear and tear, damaged appliances and a sagging foundation. An automated appraisal might not account for these problems and might value the same home at a higher $240,000. This could be a problem for buyers who skip the in-person appraisal and instead settle for the cheaper option of an appraisal waiver.
First, paying more for a home than what it is worth is always a bad deal. Second, when these buyers sell this home, they might struggle to make a solid profit. That's because other buyers will have the home appraised after they make an offer.
If the appraisers valuing the home determine that it's worth less than the listed sales price, many buyers will walk away. Others will request that the sellers lower their asking price to the appraised value. Sellers who owe too much on their mortgages might then take a loss on the sale.
Paying more than what a home is worth can also cause problems if you want to refinance your mortgage. Lenders typically require that owners have at least 20% equity – the difference between what they owe on their mortgages and what their homes are worth – in their homes before they'll approve them for a refinance.
Lenders will often send appraisers out to determine the current market value of a home before they approve a refinance (unless they offer no-appraisal refinances to homeowners with VA, FHA or USDA loans). Buyers who paid more for their homes than what they are worth are less likely to have enough equity to qualify for a refinance, at least if they haven't made enough monthly mortgage payments to significantly pay down their loan balances.
Skipping the in-person appraisal, then, might save buyers some money upfront during the home purchase, but it could cost them big in the future.
The Bottom Line
It might be tempting to skip the in-person appraisal when you're buying a home, especially when you're in dollar-saving mode. However, an appraisal is designed to protect buyers from overpaying for a home. Because of this, it rarely makes sense for buyers to skip that in-person appraisal.
Want to learn more about appraisals and the process of buying a home? Talk to a Home Loan Expert today to find out if an appraisal waiver is an option for you.
Take the first step toward the right mortgage.
Apply online for expert recommendations with real interest rates and payments.
Related Resources
Viewing 1 - 3 of 3