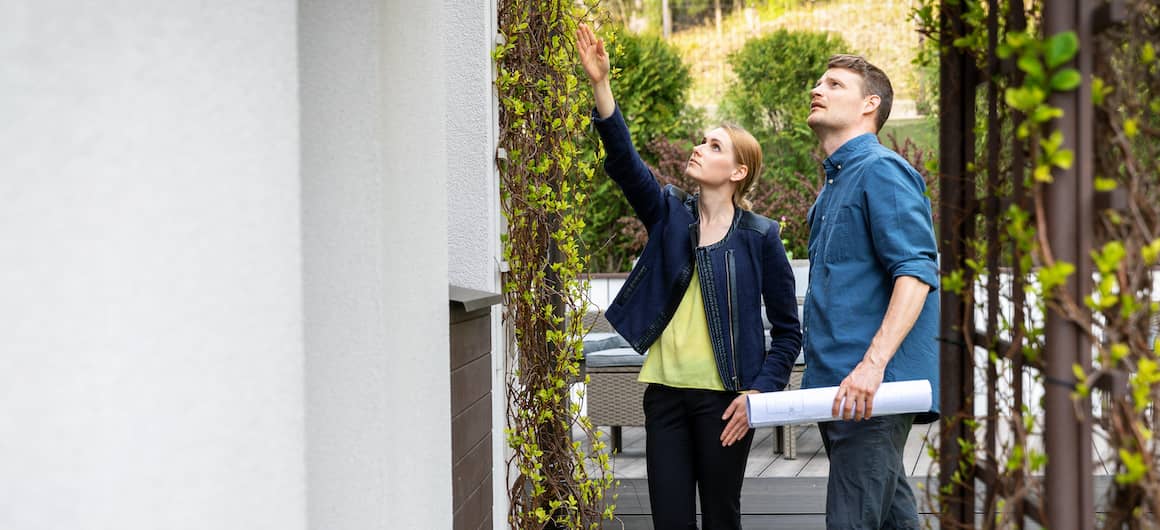 How Long Is An Appraisal Good For?
Katie Ziraldo3-minute read
February 19, 2023
Share:
A home appraisal determines the fair market value of a home and ensures the price determined by the buyer and lender is fair.
But the appraisal that takes place when you purchase a home won't last forever, so exactly how long is an appraisal good for? In this article, we'll explore how appraisals are impacted by different loan types and what you need to know when your appraisal expires.
How Long Is A Home Appraisal In Real Estate Good For?
According to the Federal National Mortgage Association, most appraisals are generally good for 90 days, although this number can vary depending on factors like the type of loan and the current real estate market.
So why aren't appraisals good for longer? The answer comes back to the way appraisers determine property value. Appraisers often use comparable sales – similar homes in the area that have sold in the last 6 months, sometimes referred to as "comps" – to calculate a property's value. Because these comps change based on the real estate market, the value of a property can also change, leading to the need for an updated appraisal.
See What You Qualify For
Congratulations! Based on the information you have provided, you are eligible to continue your home loan process online with Rocket Mortgage.
If a sign-in page does not automatically pop up in a new tab, click here
How Long Appraisals Last For Different Types Of Loans
In addition to fluctuations in the real estate market, the specific type of mortgage loan will also play a role in determining how long a home appraisal is good for.
Conventional Loan
Conventional loan appraisals are typically the least restrictive, with appraisals on existing homes good for 120 days and appraisals on new homes valid for up to a year.
Federal Housing Administration (FHA) Loan
An FHA appraisal is valid for 180 days unless it's updated, in which case they can last for up to a year. If the case number assignment changes during that time, a new appraisal may be ordered regardless of how many days have passed.
Fannie Mae
Fannie Mae is a corporation that funds mortgages by buying them from banks and lenders, then selling them as a part of mortgage-backed securities to investors, which helps the mortgage market keep housing affordable. Fannie Mae appraisals are usually valid for 12 months, but they also require an appraisal update after the first 120 days.
Freddie Mac
Similar to Fannie Mae, Freddie Mac contributes to the secondary mortgage market, and its appraisals are valid for 12 months, with updates due after 120 days. Freddie Mac also requires the lender to have a copy of the appraisal report.
USDA Loan
A USDA loan – backed by the U.S. Department of Agriculture – is a mortgage tailored for home buyers in rural areas. Appraisals on these loans are valid for 120 days and come with a 30-day grace period.
Veteran Affairs (VA) Loan
VA loans, a type of mortgage created for qualified veterans, active service members and spouses, offer appraisals that are good for up to 6 months – but a new appraisal is required if the loan doesn't close during that time.
Home Appraisal Exception: Market Conditions
As we've mentioned, the condition of the real estate market will play a significant role in determining how long a home appraisal will be valid. In an unstable market where prices are rising and falling rapidly, appraisals will likely expire faster as the lender will want to know the most up-to-date value of the home. But in a stable market, the lender is more likely to rely on the original appraisal.
What To Do When Your Appraisal Expires
When an appraisal expires, the borrower has a few options depending on their situation, including appraisal extensions and updates.
Appraisal Extension And Update
When a home appraisal reaches its expiration date, the borrower can receive an appraisal extension if they meet certain requirements.
An appraisal update is another option. Although appraisal updates don't provide a new opinion of property value, the appraiser reviews updated market conditions and can confirm the home's value hasn't decreased since the effective date of the original appraisal.
Recertification Of Value
A recertification of value (ROV) is the reassessment and confirmation that the repairs conditioned by the original appraisal were completed, therefore confirming the original value of the home, rather than calculating its new value.
Can Your Home Appraisal Be Revoked?
Depending on the state of the property following the appraisal, certain conditions may lead to a revoking of the original appraisal even if it hasn't yet expired. This typically occurs when there's a significant change in the house's condition, such as home improvements or property damage.
The Bottom Line: An Appraisal Is Only Valuable For A Short Time
Although home appraisals are only valuable for a certain amount of time, they provide meaningful insight into property value for both the borrower and the lender. Depending on the real estate market, specific loan type and the lender, some appraisals may last longer than others – so be sure to confirm your appraisal guidelines directly with the lender.
If you're considering buying a home, continue your education by learning more about how long an appraisal takes.
Get approved to refinance.
See expert-recommended refinance options and customize them to fit your budget.
Related Resources
Viewing 1 - 3 of 3