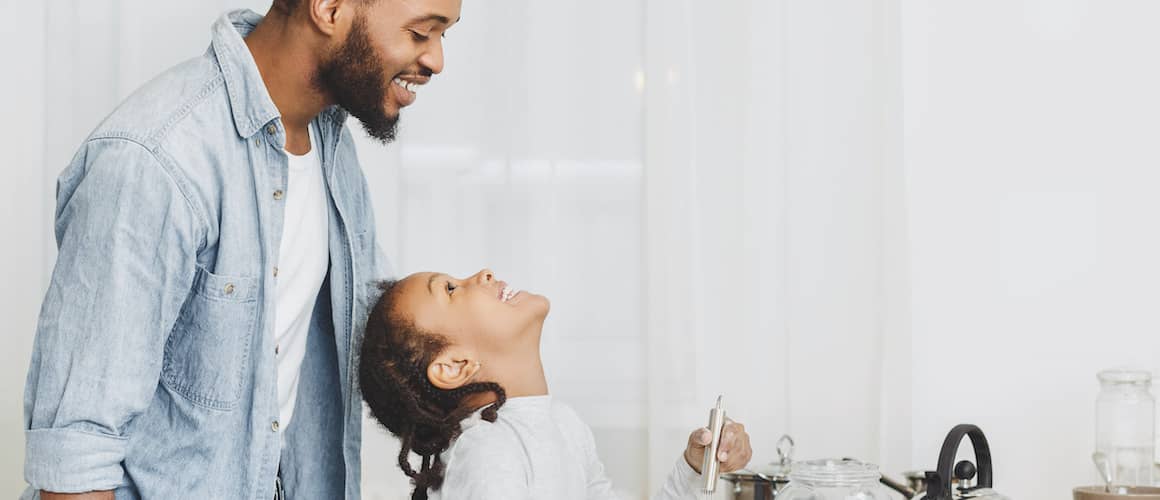 American Residential Warranty Reviews For 2023
Dan Rafter8-minute read
May 01, 2023
Share:
Disclosure: This post contains affiliate links, which means we receive a commission if you click a link and purchase something that we have recommended. Please check out our disclosure policy for more details.
Home warranties pay out when covered appliances or systems – everything from your dishwasher and stove to your plumbing and ductwork – conk out or need major repairs due to normal wear and tear. All you need to do to get this protection is pay a monthly fee.
If you're looking into which home warranty is best for you you could check out American Residential Warranty a company based out of Boca Raton Florida and one of the larger providers serving the United States. But how do you know if American Residential Warranty is the right service for you? And how can you be sure it will pay out for the appliances and systems you want covered?
To help you make a decision on whether this company is the one for you, here's a look at how American Residential Warranty's home service works, what you might pay and how it stacks up to industry competitors.
See What You Qualify For
Congratulations! Based on the information you have provided, you are eligible to continue your home loan process online with Rocket Mortgage.
If a sign-in page does not automatically pop up in a new tab, click here
American Residential Warranty Overview
Customization. That's what American Residential Warranty – also known as ARW – focuses on. It's why the company offers seven different home warranty plans, so you can customize your coverage to fit your specific needs. ARW sets itself apart from its competitors by offering so many plans.
As with all home warranty providers, you'll pay a monthly fee for your plan. The amount of that fee depends on which plan you select. One of ARW's more comprehensive plans, the Platinum Premier, costs $59.99 a month. The less-extensive Kitchen Plus plan, which doesn't cover as many appliances or systems, costs $34.99 a month.
You'll also pay what ARW calls a trade service fee every time you call for service. You'll pay a $55 fee to your service technician whenever you need a home repair. Consider it a type of deductible: You pay the service fee first, and then ARW will pay for covered repairs or maintenance, up to the limit specified in your contract for each appliance or home system in your plan.
For instance, ARW will cover up to $1,000 a system per 12-month period for central air conditioning systems, home heating systems, built-in microwave ovens and water heaters. ARW will provide up to $500 per appliance or system during a 12-month period for items such as stovetops and refrigerators. As long as you don't go over these limits, your home warranty will cover the costs of repairing or replacing these items.
Plans
American Residential Warranty offers more warranty plans than most of its competitors. The company offers seven in all, tailored to the different budgets and needs of homeowners. Here is a breakdown of each of ARW's seven plans:
Heating and Cooling:

The Heating and Cooling Plan covers a home's central air conditioning, central home heating, humidifier and interior electrical systems. You can also add optional coverage for your home's washer and dryer units at an extra charge. This plan makes sense for homeowners most concerned about the age or reliability of their residence's heating and cooling systems.
Kitchen Plus:

As its name suggests, it's best for owners most concerned about paying for repair or maintenance of their kitchen appliances. This plan covers a home's interior electrical system, refrigerator, range/oven/cooktop, dishwasher, built-in microwave, garbage disposal, kitchen exhaust fan and water heater. You can add coverage for your home's washer and dryer at an extra cost.
Platinum:

This plan covers a wider range of appliances and systems. This includes your home's central air conditioning, central home heating, humidifier, interior electrical system, refrigerator, range/oven/cooktop, dishwasher, built-in microwave, garbage disposal, kitchen exhaust fan and water heater. Again, you can add coverage for your washer and dryer, but it will cost you extra. This is a good choice for homeowners who want to cover a wider array of appliances and systems.
Platinum Premier:

This plan covers the same items that the Platinum plan But it also adds coverage for your home's ductwork, garage door opener, refrigerator ice maker and ceiling fans. You can add coverage for your home's plumbing system and pipe stoppages at an extra charge. This plan might be a bit more expensive, but it does offer more comprehensive coverage.
3-In-1 Bundle:

The 3-In-1 Bundle Plan covers everything the Platinum Premier plan does but includes the Deluxe Advantage and Ultimate Electronics Protection packages. The Deluxe Advantage package includes coverage of A/C refrigerant and coils; refrigerant recapture; plumbing faucets and fixtures; permits, modifications and code violations; toilets and internal mechanisms; improper installation; and garage door springs and tracks. The Ultimate Electronics Protection package includes coverage for flat-screen TVs; home theater systems; desktop and laptop computers; tablets; gaming consoles; printers; routers; and hand-held gaming devices. If you have a lot of expensive electronics in your home, this plan might be a good choice.
4-In-1 Bundle:

The 4-In-1 Bundle includes everything you get in the 3-in-1 Bundle plus coverage for water and sewer This plan is best for homeowners who want the most protection and are willing to pay extra for it.
Ultimate Electronics Protection:

While the Ultimate Electronics package mentioned above comes with ARW's 3-In-1 and 4-In-1 bundle packages, you can also pay for it separately without signing up for either of those plans.
Coverage
Here is a quick look at how the six main ARW plans compare, focusing on the home appliances and systems they cover.
| | Heating And Cooling | Kitchen Plus | Platinum | Platinum Premier | 3-In-1 Bundle | 4-In-1 Bundle |
| --- | --- | --- | --- | --- | --- | --- |
| Central Air Conditioning | X | | X | X | X | X |
| Washer and Dryer | X | X | X | X | X | X |
| Central Home Heating | X | | X | X | X | X |
| Humidifier | X | | X | X | X | X |
| Interior Electrical System | X | X | X | X | X | X |
| Refrigerator | | X | X | X | X | X |
| Range/ Oven/ Cooktop | | X | X | X | X | X |
| Dishwasher | | X | X | X | X | X |
| Built-In Microwave | | X | X | X | X | X |
| Garbage Disposal | | X | X | X | X | X |
| Kitchen Exhaust Fan | | X | X | X | X | X |
| Water Heater | | X | X | X | X | X |
| Plumbing System | | | | X | X | X |
| Plumbing Stoppages | | | | X | X | X |
| Ductwork | | | | X | X | X |
| Garage Door Opener | | | | X | X | X |
| Refrigerator Ice Maker | | | | X | X | X |
| Ceiling Fans | | | | X | X | X |
| Deluxe Advantage Package | | | | | X | X |
| Ultimate Electronics Package | | | | | X | X |
| Sewer and Water Lines | | | | | | X |
Keep in mind, exclusions and coverage may vary based on the add-ons you purchase with each plan, as well as your location.
Cost
Home Warranty plans aren't free and have a wide range of costs. To help you determine if a home warranty is worth it, here is a quick look at the costs of ARW's warranty plans.
| | |
| --- | --- |
| Plan | Monthly Premium |
| Heating And Cooling | $39.99 |
| Kitchen Plus | $34.99 |
| Platinum | $49.99 |
| Platinum Premier | $59.99 |
| 3-in-1 Bundle | $109.99 |
| 4-in-1 Bundle | $124.99 |
| Ultimate Electronic Protection | $24.99 |
Add-Ons
ARW offers add-on coverage options for homeowners. By paying an extra fee each month, owners can add these additional coverages to their warranties.
Add-ons include coverage for a second refrigerator or freezer, payouts to cover the costs of spoiled food if a refrigerator shuts off, payouts to cover the costs of digging up a well pump and coverage for pools and spas.
American Residential Warranty Reviews
What do others think of ARW and its service? Here are some reviews from across the Internet.
Better Business Bureau
The Better Business Bureau (BBB) gives American Residential Warranty an A+ rating, meaning that the bureau has found the company to be responsive to customer complaints.
ARW earned a rating of 3.26 stars out of 5 based on customer reviews. Customers who had complaints cited delays before service technicians arrived at their homes and insufficient coverage for more expensive appliances and systems. Those who praised the company pointed to its quick response to claims and its large network of licensed contractors.
ConsumerAffairs
ARW has a rating of 4.4 stars out of 5 from ConsumerAffairs. The site praises ARW for letting customers choose their own contractors.
ConsumerAffairs also noted that ARW doesn't require long-term contracts, serves all 50 states and offers a stand-alone electronics protection package. On the downside, ConsumerAffairs said that ARW doesn't provide enough coverage for more expensive items.
TrustPilot
TrustPilot gives American Residential Warranty a rating of "Great." Customers who reviewed American Residential Warranty cite the company's low service fee and fast service.
Those who gave the company negative reviews said that it took too long for technicians to arrive at their homes or that coverage limits were too low for some appliances or home systems. Some previous customers also mentioned issues when filing a claim over the phone.
Why We Like American Residential Warranty
There are plenty of reasons to like the service provided by American Residential Warranty, including low service fees, 24-hour service and the flexibility that comes with so many warranty plans. Here are some of the reasons why we recommend this home warranty provider.
Guarantees Service Repairs For 30 Days
ARW guarantees repairs and replacements for 30 days. If a technician fixes your refrigerator and then it breaks again 15 days later, ARW will cover the costs of fixing that appliance again, even if another visit by a technician would have pushed you past your coverage limits on that refrigerator.
Allows Customers To Use Their Own Contractor
With ARW, you can request service from a contractor with whom you've worked in the past. This gives you the option to work with a service technician you already trust. You can also select a contractor from ARW's own network of licensed technicians.
Offers 24-Hour Customer Support
You can file a claim with ARW 24 hours a day, 7 days a week. Remember, though, just because you can file a claim at 2 a.m. doesn't mean that a service technician will arrive at your home at that hour. Most plumbers, electricians and other contractors work normal business hours.
Lower Service Fees
All home warranty companies charge service fees, the charge you'll pay whenever a service technician comes to your home to replace or repair a malfunctioning home system or appliance. ARW, though, charges a lower service fee than its competitors, $55, compared to the average of $60 to $100.
ARW Home Warranty FAQs
How much does an American Residential Warranty policy cost?
ARW home warranties start as low as $34.99 with the Kitchen Plus plan. Of course, you can purchase more comprehensive policies, like the Platinum Premier or 4-in-1 Bundle or choose additional coverage with add-ons for a higher monthly cost.
Does American Residential Warranty charge a deductible for service or repairs?
Every time you call for a repair, ARW charges a service fee of $55 that you pay directly to your technician. Because ARW offers home warranties and not homeowners insurance, the company does not charge deductibles. The service fee, though, does act much like an insurance policy's deductible: You pay the service fee before ARW's coverage kicks in and covers the rest of your repair or replacement costs.
Are there limits on repairs and replacements?
You can call for service as often as you'd like. ARW does not restrict you to a certain number of service calls a month. The number of service calls you make during a month will also not cause your monthly fee to rise.
There are limits, though, to how much ARW will pay out to repair or replace appliances or systems covered by your plan. Contact ARW to find out how much coverage the company provides for each covered item.
What happens if a covered appliance or system cannot be repaired?
There might be times when a home system or appliance covered by your ARW home warranty can't be repaired. The item might be too old or too damaged. In these cases, ARW will provide you with a payout to help replace the item with a new version.
How do you cancel an ARW policy?
ARW says on its website that it does not require customers to sign written contracts. As the site says, you can keep your coverage for as long or as little as you'd like. To cancel your warranty, start by calling ARW's phone number and speaking with a customer service representative.
The Bottom Line
A home warranty plan can provide financial protection when your home's more expensive appliances and systems break down. The challenge lies in determining which home warranty, if any, makes sense for you. This depends on the age of your home's systems, how well you've maintained your appliances and how big of an emergency financial fund you've built up. It also helps to learn more about the best home warranty companies and the plans they offer.
Methodology
Our writers perform in-depth research from various sources that may feature customer reviews and third-party ratings. These sources include – but are not limited to – Better Business Bureau (BBB) and US News And World Report. We take into account company transparency and plan exclusions, as well as pricing, coverage options and any outstanding legal issues. Writers use this research to compose their reviews of each company.
Related Resources
Viewing 1 - 3 of 3