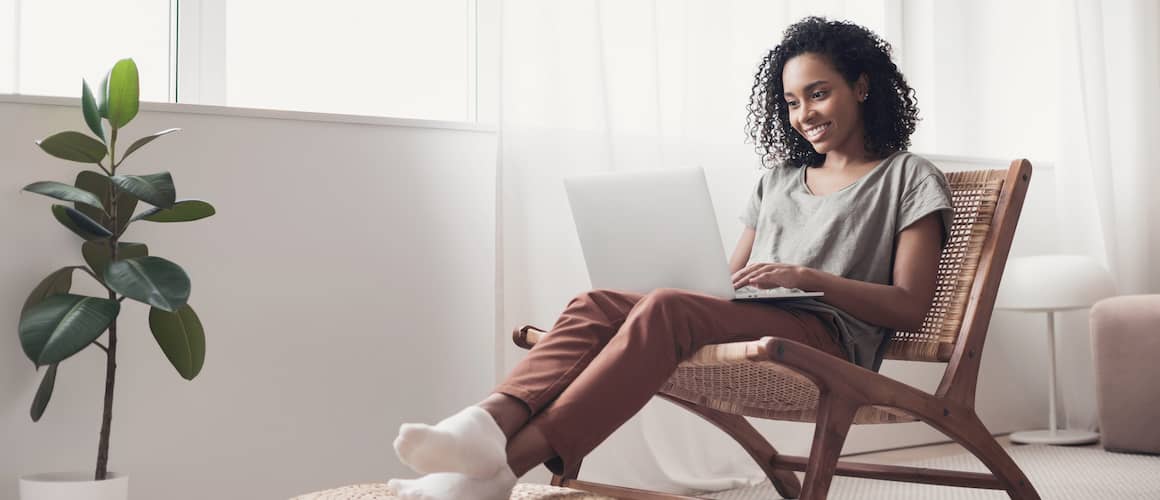 Everything You Need To Know About The Statement Of Service For VA Loans
Victoria Araj5-Minute Read
March 01, 2023
Share:
The statement of service for a VA home loan is one of the most important documents you can have when applying for VA financing. It tells lenders everything they need to know about your military status and income.
Without the VA statement of service, you wouldn't be able to close on a VA loan, and delayed receipt could hold up your loan process.
Here's everything you must know about the statement of service, including how to get it, what it does, and why it's so important.
What Is A Statement Of Service For VA Loans?
A statement of service for a VA loan is a letter verifying a military member's current or past employment in the military. The letter includes all the information a lender needs, including the dates of service, pay rate, and type of discharge, among other information.
There isn't a specific format or form you must use for the statement of service. As long as it's on official letterhead and includes the following information, it should satisfy a lender's requirement:
Your name and Social Security number

Your date of birth

The branch you served

Your rank

Dates of active duty

Any time lost

Type of discharge

Whether you're eligible to return to service

Name and signature of person preparing the letter
See What You Qualify For
Congratulations! Based on the information you have provided, you are eligible to continue your home loan process online with Rocket Mortgage.
If a sign-in page does not automatically pop up in a new tab, click here
Why Applicants Need A VA Statement Of Service
Income verification is one of the most important steps when applying for a VA loan. It helps lenders determine if you qualify for a loan and, if so, for how much. The Statement of Service is a supplement for lenders, helping them understand how much money you make. You must have a statement of service letter each time you apply for a VA loan.
Lenders look for 12 months of guaranteed income if you're still active duty in the military, compared to the 24 months of income they seek from non-military members. This is especially important if the salary you claim is higher than the minimum base pay. Your statement of service will provide the details of the additional payment amounts and the duration of the time you should receive them.
This information helps lenders process your loan and determine if you qualify for VA financing.
Why Income Verification Matters
Income verification is just as important as credit score verification. Lenders must determine that you can afford the loan. They need to see beyond a reasonable doubt that you can pay the mortgage monthly and that your income will continue for the foreseeable future.
Lenders need proof of income whether you're applying for a conventional loan or a nonconforming loan, such as a VA loan. Lenders use your income to determine what loan amount you can afford. Without income verification, lenders can't determine how much you can afford and wouldn't be able to issue a loan.
When you submit your VA statement of service early in the application process, you show lenders how much you make and what you can afford, speeding up the process and getting you into your home faster.
How To Get A Statement Of Service For VA Loan Applications
Obtaining your statement of service can take a while, as it comes from your commanding officer. It's best to reach out to your C.O. as soon as possible to give them time to get the letter completed.
The faster you have your statement of service, the faster you can get through the application and loan process to buy your home.
VA Statement Of Service Vs. Certificate Of Eligibility
The statement of service and certificate of eligibility sound similar, and you may even think one would cancel out the other, but they don't.
The COE tells lenders that you are eligible for the VA loan program. Without it, lenders can't process your VA loan request. On the other hand, the statement of service serves as a source of income verification. It doesn't state anything about your eligibility for the VA loan, even if you're actively serving.
The COE includes details such as how long you served, your discharge status, and, most importantly, whether you're eligible for a VA loan.
You can obtain your COE by accessing your VA portal account, completing VA form 26-1880 and mailing it to the address on the form, or asking your lender to obtain it for you. Some lenders use the Web LGY system to access your COE and move the process along.
Other Documents You'll Need To Submit
The statement of service is just the start of what you must submit to prove you can afford a VA loan. When you apply for a mortgage, you also must provide the following documents:
2 months of bank statements

A copy of your government-issued ID

The last 2 years, W-2s

The previous 2 years' tax returns if you're self-employed

Any investment or retirement account statements

Letter of explanation for any gaps in employment or credit issues
See what you're eligible for.
Rocket Mortgage® uses information about your income, assets and credit to show you which mortgage options make sense for you.
What Happens If You Don't Qualify For A VA Loan?
VA loans are among the most flexible loan programs available today, but there's no guarantee that you'll qualify. Even if you submit all of the documents above, you might still get denied. Here are some of the common reasons borrowers get denied for a VA loan even after providing their VA statement of service:
The VA doesn't have specific credit score requirements, but lenders do. If your credit score doesn't meet their requirements, you may not get approved.
High debt-to-income ratios (DTIs)
The VA also doesn't have a maximum debt-to-income ratio requirement. They focus on a borrower's disposable income or money left after you pay your bills each month. But, like credit scores, most lenders have a maximum debt-to-income ratio they'll allow.
Not meeting the minimum service requirements
If you don't have the minimum service requirements (90 days during wartime or 181 days during peacetime), you won't be eligible for a VA loan no matter how good your qualifying factors are.
Low income relative to size of requested loan
If your income is low and you're requesting a higher loan amount, lenders may not feel comfortable lending you the money, even with the VA's guarantee to back them up if you default on the loan.
After leaving the military, lenders may not feel comfortable lending to you if your statement of service shows instability or you don't have a job. They want borrowers with consistent income.
Your Home Loan Expert will go over the details with you and help you understand what issues (if any) you may have getting approved. Home Loan Experts can walk you through the process and help you understand how to increase your chances of approval in the future.
For example, if your credit score doesn't meet the lender's guidelines, they can show you how to start increasing your credit score, giving you simple advice to start the process. If you don't meet the minimum service requirements and aren't eligible for a VA loan, you can either wait it out or apply for a different type of mortgage if you qualify.
The Bottom Line: A Statement Of Service Is A Necessary Part Of Every VA Loan Application
The one part of the VA loan application process that takes the longest is the statement of service. We highly recommend starting the process with your commanding officer early in the process. This way, if your C.O. takes a while to get you the statement, you will have it in time when you're ready to submit your application and look at homes.
It's always a good idea to get preapproved for a mortgage before you look at homes, so start with your commanding officer first and then gather the necessary documents to get preapproved. That way, when you're ready to look at homes, the process goes smoothly.
Related Resources
Viewing 1 - 3 of 3