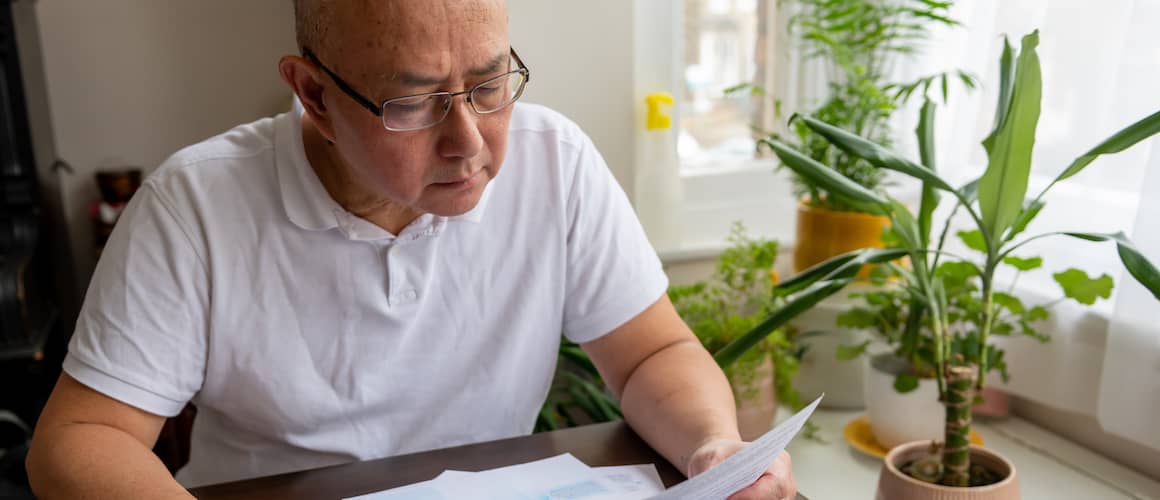 Should I Buy A House When Inflation Is Rising?
Dan Rafter10-minute read
May 22, 2023
Share:
Last updated: September 2022
During periods of rising inflation, the price of everything from groceries to gas increases. Housing prices are no different: They, too, tend to rise during periods of higher inflation.
Does buying a house ever make sense during periods of rising inflation? That depends. If you don't buy when housing prices start to rise, they might only get higher as you wait. Or, those prices might fall if you wait to buy. The problem? No one knows how high housing prices will rise, no matter what is happening in the economy.
What's most important is buying a house when the time is right for you, whether prices are rising or falling. Look at your own situation and consider a few questions – Is your family growing or shrinking? Do you have the chance to move across the country for a job promotion? – before deciding whether the time is right to buy a home.
What Happens To House Prices During Inflation?
Home prices tend to rise during periods of inflation. This isn't surprising: The price of just about everything tends to increase when inflation is rising.
Home prices, though, have been on the rise for several months. The median sales price of existing homes in the United States rose to $389,500 in August, according to the National Association of REALTORS®. That's up 7.7% from a year ago.
However, the August median sales price is also down $26,500 from the median price of $416,000 that the association recorded in June of this year. That figure was a record high for median existing-home prices.
See What You Qualify For
Congratulations! Based on the information you have provided, you are eligible to continue your home loan process online with Rocket Mortgage.
If a sign-in page does not automatically pop up in a new tab, click here
What Happens To Mortgage Rates During Inflation?
Mortgage interest rates don't have to rise during periods of inflation. But they often will. That's because of the steps the Federal Reserve typically takes to help slow inflation.
When inflation gets high, the Federal Reserve will often increase its benchmark interest rate. This, the Fed says, should help slow the pace of inflation.
Mortgage interest rates aren't tied directly to the Fed's benchmark rate. But mortgage interest rates usually do rise when the Fed raises its own rate.
Higher mortgage interest rates make taking out a mortgage loan more expensive. For example, if you take out a 30-year, fixed-rate loan for $350,000 at an interest rate of 4.25%, your monthly mortgage payment, not counting taxes or insurance, would be $1,722. But if you took out that same loan amount at an interest rate of 5.25%, your monthly payment, again not counting insurance or taxes, would come out to $1,933.
That's a difference of $211 a month or $2,532 a year. You can see how that adds up over time.
That doesn't mean that you shouldn't buy a home when inflation and interest rates are rising. You should buy a home when it makes the most sense for you. If life changes mean that it's time to sell or buy, don't let inflation or rising interest rates keep you from making the move to a new home.
Pros And Cons Of Buying A House During Inflation
It might surprise you that there are both positives and negatives when you buy a home during inflation.
Pros
If you buy now you might be able to lock in a lower mortgage rate than you would if you wait months or years to apply for a mortgage. This can happen when you take out a fixed-rate mortgage. Your interest rate will never rise during the life of a fixed-rate mortgage. If you take out a loan now and mortgage interest rates continue to rise in the coming months, you'll have saved money because you locked in a lower rate.
If you buy now, your money might have more buying power. As inflation continues to rise your money buys less. If you act now, then, you might be able to afford more home with your dollars than you would if you wait and inflation continues to rise.
During inflationary times, monthly apartment rents tend to rise, too. This means that, depending on where you live, you might pay less for a mortgage payment than you would for monthly rent during times of rising inflation.
Cons
No one can predict when inflation might ease, and prices might fall. If you buy during a time of rising inflation, you might spend more than if you had waited for the rate of inflation to slow, sending mortgage interest rates and housing prices down.
Calculate how much house you can afford.
Use our quick and easy Home Affordability Calculator.
Tips For Buying A House During Rising Inflation
There are strategies you can take to reduce the stress of buying a home when inflation is rising.
Research Market Trends
During challenging markets – and housing markets during times of inflation certainly qualify – it's important to study the sales prices that homes are fetching in the neighborhoods you're interested in.
This will tell you where you can afford to move. If you can afford to spend $285,000 on a house and homes are selling for $325,000 or more in a community, you can cross that area off your home-shopping list.
To get a deeper view of specific markets, work with a real estate agent. An agent can give you a list of recently sold homes so that you can see how much buyers are paying in the areas in which you want to buy.
Reassess Your Housing Budget
During times of inflation, it's important to know exactly how much home you can afford. To do this, create a household budget that lists your expenses and monthly income. This will tell you how much you can afford on a monthly mortgage payment.
During times of inflation, it's wise to take on a monthly mortgage payment that comes in under the maximum amount you can afford. Inflation increases the costs of other items, such as gas, food, clothing and electronics. This boosts your cost of living. It's best to leave extra room in your budget by not buying the home that will push your mortgage payments to the maximum amount you can afford each month.
Be realistic, too, when hunting for a home. Rising inflation can lower how much house you can afford. When the prices of homes rise, you'll need to spend more on a down payment and on the closing costs that mortgage lenders charge to originate your home loan.
Expand Your Preferred Location And Home Type
When housing prices are rising, you might need to expand the number of communities in which you are willing to buy. You might find that you can afford more home, even at rising prices, in a community that is 10 miles away from your preferred neighborhood. Investigating these areas of lower housing prices might help you make the move to homeownership without breaking your budget.
You might also widen the types of homes you are willing to buy. For instance, buying a fixer-upper that needs repairs or maintenance might allow you to get into your preferred neighborhood at a lower price. You might also consider alternatives to single-family homes such as townhouses or condos that typically come with lower price tags.
Increase Your Credit Score And Down Payment
You can boost your odds of qualifying for a lower mortgage interest rate by repairing your credit score. This three-digit number provides a snapshot of how well you've paid your bills and handled your credit. The higher your score, the more likely you are to qualify for a lower interest rate with your mortgage. Most lenders consider a FICO® credit score of 800 or better to be an excellent one.
To get to that level, pay all your bills on time each month and pay down as much of your credit card debt as you can. Taking these two steps can boost your credit score over time.
You can lower your mortgage interest rate by coming up with a larger down payment, too. The larger your down payment, the lower the rate lenders are apt to charge you. That's because you already have more invested in your home when you provide a larger down payment. Lenders think you are less likely to skip your monthly mortgage payments if you've already put down more of your money upfront.
Buy Sooner Rather Than Later
If you buy a home now, you can lock in an interest rate at today's prices. While rates might be higher now than what they were several months ago, today's rates might also be lower than what they will be in the future, especially if inflation keeps rising. If you are ready to buy, then, acting quickly can leave you with a lower housing price and mortgage interest rate.
Consider Other Mortgage Types
Different mortgage types might also help you save money during inflationary times. An adjustable-rate mortgage (ARM) might be a better choice over a traditional fixed-rate mortgage, today.
With an ARM, you'll get a lower-than-market-rate interest rate for a fixed period, often 5 or 7 years. During this fixed period, you'll pay less each month than you would with a fixed-rate loan because of this lower rate.
After the fixed period ends, your interest rate will adjust according to the economic index your mortgage loan is tied to (for example, SOFR). Usually, this means that your rate, and monthly payment, rises after the fixed period ends. Make sure, then, that you can afford this higher monthly payment. Many homeowners refinance out of an ARM before the fixed period ends, but you should be prepared for a higher rate if you can't do this.
The Bottom Line: Should You Buy A House Before Inflation Rises More?
Does it make sense to buy a house now before inflation causes prices to rise even more? Maybe. It all depends on whether you are ready to buy a home today. If you are ready to make the move to homeownership, don't let rising inflation keep you from becoming an owner. If you are ready, apply for a mortgage approval with Rocket Mortgage today. You can also give us a call at (833) 326-6018.
Get approved to buy a home.
Rocket Mortgage® lets you get to house hunting sooner.
Get approved to refinance.
See expert-recommended refinance options and customize them to fit your budget.
Related Resources
Viewing 1 - 3 of 3