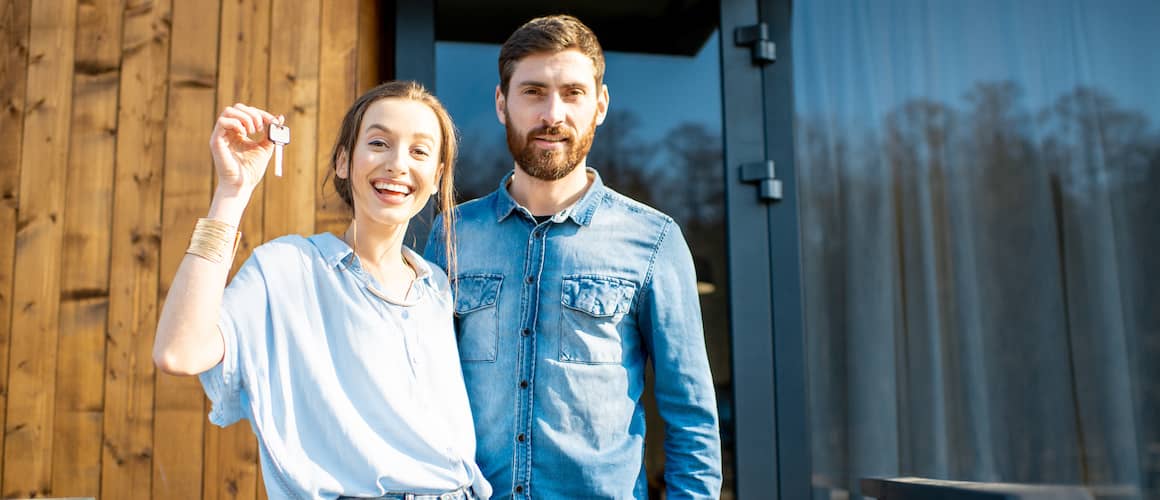 What Is The Right Of First Refusal (ROFR) In Real Estate And How Does It Work?
Scott Steinberg6-minute read
July 12, 2023
Share:
What is the right of first refusal (ROFR) in real estate jargon – and is it something that you should be willing to agree to? Given that the right of first refusal refers to a legal clause that effectively gives an interested party the right to be the first in line when an owner decides to sell a property, it's a question worth pondering.
Here, we'll take a closer look at what ROFR means in practical terms for property owners and prospective home buyers alike. Likewise, we'll also look at an example or two of how the right of first refusal works in common real estate scenarios.
What Is The Right Of First Refusal In Real Estate?
A right of first refusal is a fairly common clause in some business contracts that essentially gives a party the first crack at making an offer in a particular transaction. In real estate terms, the phrase "right of first refusal" operates similarly.
Put simply, it's a type of legal clause that you may find in a contract or lease, especially on a property that a rental tenant may be looking to acquire from a landlord. ROFR essentially gives interested buyers a contractual right to be the first party to have an opportunity to place an offer on a property when it's listed on the market for sale by its owner.
Should someone else express an interest in purchasing the property instead, the current holder of the right of first refusal has the option to buy the property themselves. Alternatively, they can also decline the opportunity and let the seller pursue other offers.
An ROFR is most commonly used as an incentive for lease tenants in buyer's markets, contingent buyers subjected to kick-out clauses in a hot seller's market or as a tool in estate planning to prevent conflict among family members over an inheritance. Basically, an ROFR clause obligates a seller to contact the rights holder with an option to purchase the property before they can accept an alternate third-party offer on the piece of real property.
See What You Qualify For
Congratulations! Based on the information you have provided, you are eligible to continue your home loan process online with Rocket Mortgage.
If a sign-in page does not automatically pop up in a new tab, click here
How Does ROFR Work?
ROFR is a contractual obligation that binds both a prospective real estate buyer – for example, a potential homeowner looking for an apartment, condo or single-family residence – and a seller. But even more importantly, while it creates a right that you can exercise if you wish to buy property, it does not create an obligation to do so.
In essence, if you find a piece of property that you'd like to buy that may not be on the market yet, or that you're uncertain about purchasing, it can serve as a form of insurance of sorts.
As a rights holder under an ROFR clause (and this right can only be held by someone other than the property owner or their lender), you gain the option to decide whether or not to make a real estate purchase before others can, and at a predetermined price, as most ROFR contracts set the purchase price before the property comes on the market. However, if you do not wish to proceed, you can simply waive your rights and move on.
A right of first refusal is generally negotiated before a homeowner decides to sell their property. Under its terms and conditions, prior to members of the general public being allowed to put in an accepted offer on a residence, the home seller must first make a purchase opportunity available to the person who holds the right of first refusal.
Of course, for these reasons, an ROFR generally comes with a time limit on it that states how long a buyer has to negotiate with a seller before their window of opportunity and right of first refusal expires. Upon expiration, the home seller is free to engage with other potential buyers.
ROFR Vs. ROFO
Another real estate term you may hear besides ROFR is ROFO, or right of first offer. While both of these clauses allow a buyer to make the first move, ROFO doesn't require the seller to negotiate with the rights holder.
Instead, the buyer is given a specific amount of time to make an offer on the property. In the meantime, the seller is allowed to market the home to other buyers. And once they receive the ROFO holder's bid, they can accept or reject it. Of course, if the seller doesn't receive a better offer, they are also allowed to renegotiate with the rights holder after initially declining their first bid.
What Are the Advantages And Disadvantages Of An ROFR For The Buyer?
A right of first refusal generally favors buyers. But as with any real estate opportunity, it can come with pros and cons attached.
Pros
The most common advantages a buyer can expect to receive from an ROFR include:
It creates a first-mover right on a real estate transaction
It g

ives you time to consider your options.
It a

llows you to set a predetermined purchase price.
It p

rovides opportunities if you're waiting for a home to come on the market.
Cons
Of course, there are also some drawbacks to be aware of before using a right of first refusal clause, such as:
It d

oesn't guarantee a purchase.
Sellers aren't obligated to list their properties by a set timeframe.
It m

ay be financially disadvantageous if the home value drops.
It m

ay cause you to become over-attached to a specific property or deal.
What Are The Advantages And Disadvantages Of An ROFR For The Seller?
In many cases, sellers are hampered by a right of first refusal, especially as under its terms, there's no guarantee that the holder of the ROFR will buy. Still, there may be reasons to pursue one.
Pros
A few of the main benefits of using an ROFR as a seller includes:
It m

ay serve to entice interest from renters or future buyers.
It c

an keep shoppers on the fence from walking away.
It allows you to agree on a proposed purchase price upfront.
It p

rovides some peace of mind as you work to get a property listed.
Cons
On the other hand, there are several disadvantages that may dissuade an owner from using one, such as:
It d

oesn't obligate the buyer to ultimately make a purchase.
It c

an tie your hands if a better offer comes up later.
It m

ay limit your financial upside if the home value increases.
It c

reates an added obligation and burden for sellers.
Find out what you can afford.
Use Rocket Mortgage® to see your maximum home price and get an online approval decision.
Who Is Eligible To Negotiate An ROFR?
If you're looking to execute a right of first refusal agreement, it's recommended that both sides get qualified real estate attorneys involved.
While generally not complex, it's common for such clauses to contain important points, including a time limit under which the ROFR applies and an agreed-upon way to calculate the future price of the real estate holding. By way of example, the home price might ultimately end up being a flat rate, a certain percentage above market value or simply the matching of an offer that the seller would otherwise accept from a member of the general public.
ROFR clauses often come into play at the behest of real estate agents looking to make potential sales or landlords hoping to entice renters into upgrading from tenants into future homeowners.
How Can I Avoid ROFR Problems?
You can minimize issues surrounding ROFRs by taking time to think through possible future scenarios.
For example: How long should a right of first refusal last? How much time should a buyer have to exercise their rights or step away from the deal? What's a fair method to calculate a future purchase price for the property? How will a down payment be affected by an ROFR?
And, of course, for home sellers: Will entering into a right of first refusal create any issues if you're looking to refinance an existing mortgage (for which your current property typically serves as loan collateral)?
If you're considering employing an ROFR agreement, be sure to consult with a real estate agent and attorney to help minimize future issues and concerns.
The Bottom Line: ROFRs Give Peace Of Mind, But At A Price
So, what is a right of first refusal in the end? Think of it as a future planning tool and a way to enjoy some measure of relative certainty in an unpredictable real estate market.
However, as much as an ROFR can prove a helpful incentive for enticing prospective buyers and upgrading rental tenants into property owners, it's not a 100% guarantee that a sale will occur and can often cause unintended consequences.
If you're considering implementing an ROFR clause, you should seek legal advice before entering into one. You can also read more about what it takes to win a bidding war in a seller's market to better prepare for the home buying process.
Get approved to refinance.
See expert-recommended refinance options and customize them to fit your budget.
Related Resources
Viewing 1 - 3 of 3