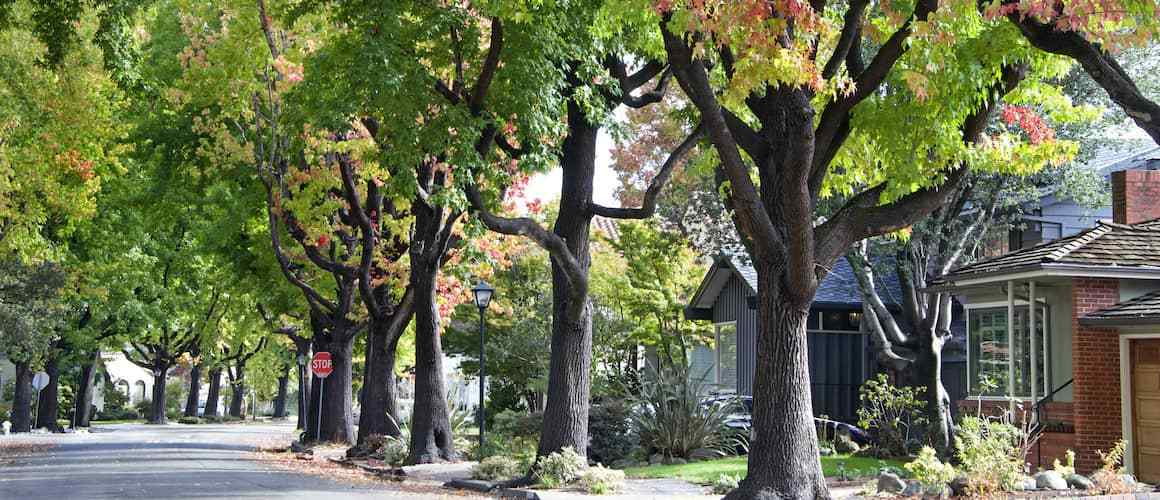 Rent-Back Agreements: Pros And Cons For Buyers And Sellers
Melissa Brock6-minute read
June 07, 2022
Share:
Buyers often agree to give the sellers a week to 10 days after closing to pack up and move out completely. However, did you know you don't necessarily have to move out of a home that you've sold right away?
You may be able to enter into a rent-back agreement with the buyer of your house, which would allow you to pay rent to stay in your sold home while you search for a new one (or offer you more time to buy a home).
Rent-back agreements provide benefits to both buyers and sellers. Let's learn more details about real estate rent-back agreements and dive into the details of how they work.
What Is A Rent-Back Agreement?
A rent-back agreement is a rental or lease agreement between the home buyer and seller that allows the seller to continue to live in the house after the closing date in exchange for rental payments. This arrangement, also sometimes called a "sale and rent back," sale-leaseback or a "post-settlement occupancy agreement," is usually a short-term deal rather than a long-term one. It often occurs when the seller experiences a delay in finding or moving into a new home.
Let's go over a few examples of when a rent-back agreement might occur:
Example 1: You're building a new home and your contractor announces that they can't get enough workers to finish your home's construction on time. Due to this construction delay, you might need extended time in your original home – that is, the home you planned to sell.
Example 2: You, the seller, receive an offer on your current home, but you have not had time in your schedule to work with a real estate agent and find a new home to purchase. In this situation, you might want to tap into a rent-back agreement so you can take your time searching for the perfect home.
Example 3: You have several school-aged children who would benefit from finishing out the year at their current school district. A rent-back agreement can give you extra time to let that learning continue.
How Does A Rent-Back Agreement Work?
Buyers should never let sellers remain in the home without a formal agreement. These agreements spell out the terms and conditions of the seller's occupancy and protect both the buyer and the seller.
A seller and buyer might come up with a rent-back agreement using the following process:
Step 1: Consult With An Attorney And Notify The Lender
A real estate attorney can help both parties navigate some potential issues that each could face during the leaseback period, such as who pays insurance. An attorney will bring up other necessary precautions to protect those involved.
Lenders will usually approve a short rent-back. However, anything longer than 60 days could violate loan documentation stating that the property will be owner-occupied by a certain date.
Step 2: Both Parties Sign The Rent-Back Agreement
This legally binding document includes details such as the seller's rent and the length of time after closing that the seller can remain in the home, as well as the security deposit and additional insurance coverage or fees.
Buyers and sellers can check out comparable homes for rent in the area to land on a fair rental amount. If a seller only needs to stay in the house for a matter of days, consider dividing the market rate by 30 to arrive at the daily rate.
A sample rent-back agreement may include the following guidelines and provisions:
Rental rate: A rent-back agreement should identify how much rent the new owner will be charged per day or per month.
Security deposit: The agreement should cover the amount of the security deposit and whether the security deposit will be held in escrow or released to the buyer.
Length of the agreement: The rent-back agreement should clearly spell out the length of the seller's time in the house.
Utility payment responsibilities: Either the buyer or the seller might pay for utilities, but the rent-back agreement should clearly outline who must pay for them.
Home maintenance responsibilities: If the front door gets damaged, for example, who will pay for it? The rent-back agreement should spell out what will happen if property damage occurs.
Insurance coverage: The buyer will likely have homeowners insurance by the closing date, but the seller should maintain coverage for personal property.
Seller In Possession (SIP) Form
You may use a seller in possession (SIP) form in lieu of a traditional rental agreement for rent-backs that last 30 days or less. The forms also address similar provisions in regular rent-back agreements, such as the monthly rental rate, the security deposit, agreement length, utility and home maintenance responsibilities, and more.
Is A Real Estate Rent-Back Agreement A Good Idea?
A seller rent-back agreement can have distinct advantages for both the buyer and the seller. However, you'll want to carefully consider the unique circumstances of your situation before deciding if a rent-back is a good idea for you. Let's go over the benefits of rent-back agreements.
Rent-Back Benefits For Sellers
The potential benefits for you as the seller entering into a rent-back agreement include the following:
You have more time to find your dream home. A rent-back agreement will give you as much time as a buyer is willing to provide in order for you to extend your home search.
It allows you to avoid moving more times than necessary. You can avoid having to live in temporary housing or being forced to rent a storage unit to house your furniture.
It will help spare or limit your stress. Since you won't have to move immediately after selling your house, you'll spare yourself the stress of having to rush through the process.
Rent-Back Benefits For Buyers
Buyers can also experience the following benefits with a rent-back agreement:
It may make an offer more attractive. The seller may need somewhere to live for a month or so, and if a buyer can offer to let them live in the home, it might be just what tips the scales in the buyer's direction. It might help make the offer on the home more attractive to the seller.
You can earn rental income at the current market rate. If you're a buyer, the extra income can offset your mortgage payments and some closing costs, appraisal fees, and attorney fees.
Is A Rent-Back Risky?
A rent-back agreement can have some potential drawbacks for both buyers and sellers. Let's look at a few potential risks to consider prior to entering into a rent-back agreement.
Rent-Back Risks For Sellers
The risks of rent-back agreements for sellers largely center around being tenants in their own homes. Sellers may experience the following once they enter a rental arrangement with the buyer:
It may potentially cause a more expensive monthly rental payment. It's possible that a monthly rental payment through a rent-back agreement could end up costing more money than what you as the seller paid month-to-month on your mortgage for the same property.
You're unable to make permanent changes. Sellers won't be able to make permanent changes to the property during the rent-back period.
There may be a risk of losing your security deposit. You'll lose your security deposit if damage occurs to the property while you live there during the rent-back period.
Rent-Back Risks For Buyers
Buyers entering into a rent-back agreement can face several risks as well, including:
There are added landlord responsibilities. Buyers end up collecting rent, putting together a lease, collecting a security deposit and even evicting a tenant if necessary – all part of being a landlord. Buyers may never have wanted these responsibilities originally.
You may have delayed move-in schedules. Buyers can't move in upon closing when a rent-back agreement is in place. If you're the buyer, you may have to wait weeks or even months to move in.
There is a possibility that tenants can get evicted. Renters don't always move out when they should or pay rent when it's due. That could become a problem with a seller as well. Evicting the seller can become a complicated, time-consuming process, especially if an eviction moratorium occurs, preventing landlords from removing renters from their homes for not paying rent.
The Bottom Line: A Rent-Back Agreement May Benefit Both Parties In A Home Sale
You should consider your own personal and financial situation before deciding if a rent-back agreement is right for you. To put a rent-back agreement in place, talk to an attorney and your lender. Both parties can then sign the agreement, which should include the monthly rental rate, security deposit, length of the agreement, utility and home maintenance responsibilities, and insurance coverage.
Ready to start looking at new homes? Contact a Home Loan Expert to get prequalified for your mortgage before you start your search, so you can make an offer on your dream home as soon as you find it.
Get approved to buy a home.
Rocket Mortgage® lets you get to house hunting sooner.
Related Resources
Viewing 1 - 3 of 3