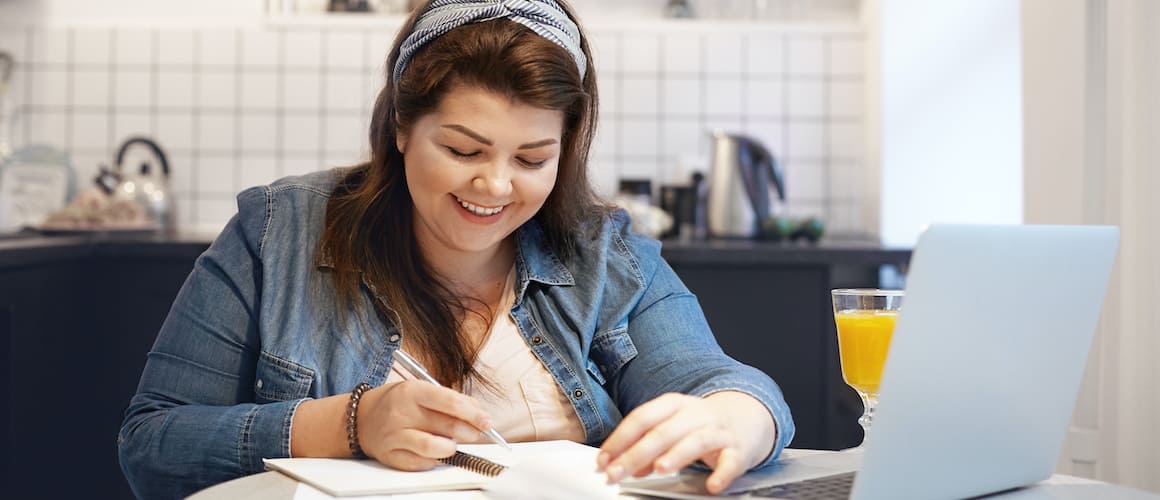 What Are Online House Auctions And How Do They Work?
Jamie Johnson7-minute read
June 22, 2022
Share:
As virtual showings have become more common in the real estate industry, so have online home auctions. An online auction is similar to a traditional auction, but instead of bidding on a home in person, you can do it from the comfort of your own home.
Whether you're interested in learning more about investing in real estate or are a new home buyer who feels frustrated by the current housing market, online property auctions can be a great solution. Online auctions are a great way to expand your options and possibly find a home at a discount.
What Are Online House Auctions?
Property is sold at auction for a variety of reasons, and these auctions frequently occur online. In an online auction, all the biddings are conducted over the Internet.
When you participate in an online auction, you can view images of the property and make bids from the comfort of your couch. These are usually conducted through auction websites.
For instance, Auction.com is the biggest and most well-known online home auction site. Auctions will also sometimes take place on government-operated sites, where foreclosed homes are sold.
Get approved to buy a home.
Rocket Mortgage® lets you get to house hunting sooner.
Why Are Homes Sold At Online Auction?
Homes are sold at auction for a variety of reasons, and the sellers can be homeowners, lenders, municipalities or even the U.S. government. For instance, the government sometimes seizes properties for failure to pay income tax and other reasons.
When this happens, the home is sold at auction. Let's look at some of the most common reasons homes are sold at online auctions.
Desire To Sell Quickly As-Is
If a homeowner wants to sell their property as-is, they may choose to sell it at auction. Listing the home on an auction site and selling it to the highest bidder is usually faster than listing the house on the market.
For instance, some sites feature luxury homes that cost between $2 million – $40 million. These owners usually want to move quickly and without showing their homes.
Mortgage Default
If a borrower stops making their monthly mortgage payments, the mortgage will eventually go into default. Mortgage defaults lead to foreclosures, and the bank might subsequently offer the properties for sale through online foreclosure auctions.
Unpaid Property Taxes
In addition to mortgage default, properties can be foreclosed on for failure to pay property taxes. If that happens, municipalities will often sell these properties at auction.
Criminality
Most states in the U.S. have criminal forfeiture laws that authorize the government to seize any property associated with criminality or unpaid income taxes. The U.S. Treasury Department then offers that property for sale on its auction site while the Justice Department's forfeitures are offered for sale on the General Services Administration website.
How Do Online House Auctions Work?
If you're considering buying a home at an auction, it's helpful to understand how the process works from the beginning. Most auctions are structured in one of three ways:
Absolute
In an absolute auction, the property is sold to the highest bidder, even if the final price is significantly less than the value of the home.
Reserve
In a reserve auction, the owner sets a reserve amount at which they're willing to sell the home. If the bidding never reaches the reserve price, the home won't sell.
Minimum Bid
In a minimum bid auction, the owner sets a minimum amount at which the bidding can start. At the end of the auction, the highest bidder gets to purchase the home.
How Have Online House Auctions Changed During The Pandemic?
Before COVID-19, auctions were typically in-person events. Online auctions existed, but they weren't as commonplace as they are now.
But once the pandemic hit, social distancing rules made in-person auctions impossible. As a result, online auctions have become increasingly popular over the last year. Let's look at a few reasons why that's the case.
Bigger Pool Of Buyers
Conducting virtual auctions has opened up the market to a much larger audience. This means sellers can often charge higher prices for auctioned-off properties.
Less Inventory
The COVID-19 foreclosure moratorium has greatly reduced the inventory of available foreclosed properties. As a result, fewer homes are available on the market, but the demand for real estate continues to increase. Some people have turned to online auctions as an alternative option for purchasing a home.
What Are The Potential Risks Of Buying A House Through An Online Real Estate Auction?
There are many advantages of online home auctions, but there are risks to consider as well. Online auctions are usually navigated by real estate investors, who have experience with some of the common problems of online auctions. If you're considering buying a home through an online auction, you should proceed with caution.
You'll Be Buying As-Is
When you buy a home as-is, that means you're responsible for the home and any unexpected problems that come with it. And when you participate in an online auction, it's unlikely that you'll get a chance to perform any type of home inspection first.
If you find a deal that you just can't pass up, you should try to perform an exterior inspection of the home if possible. It's also a good idea to make sure the property is no longer occupied before bidding.
You'll Have To Have Cash
There are great deals to be found at online auctions, but most of these are paid out in cash. There will be no opportunities to apply for a loan or perform the home inspection, and the appraisal process lenders require cash at a cash-only auction.
You May Have To Evict The Previous Homeowners
In some cases, the previous homeowners may still be living in the home you successfully bid on. If that's the case, you'll be responsible for evicting them from the premises. It's a good idea to do an exterior inspection before bidding on a home to ensure the previous homeowners are already gone.
You'll Be Competing Against Experienced Real Estate Investors
Auctions have traditionally been the domain of real estate investors, but online auctions have opened auctions to all types of buyers. However, you'll likely find yourself bidding against these investors at some point.
For that reason, it can be helpful to watch a few online auctions before participating in one yourself. This will give you an opportunity to learn how they work.
You Might Encounter The Bitter Sting Of Redemption Laws
If the property is located in a right of redemption state, homeowners may be able to reclaim their property even after the auction is over. By paying what they owe on their mortgage or property taxes even after the foreclosure sale, they can reclaim their home up to 7 months after the sale. If the right of redemption is exercised, the lender will compensate buyers for their losses.
What Are The Potential Rewards Of Buying A House Through An Online Real Estate Auction?
Let's look at some of the biggest benefits of participating in an online auction.
You Might Get An Upfront Bargain
Many investors like auctions because they offer a real opportunity to find bargains that aren't available in the conventional real estate market. However, these investors are often contractors or tradespeople who know how to fix even the most severe home problems. And in an online auction, there's no experienced real estate agent there to guide and warn you about potential issues.
You'll Be Able To Close Quickly
Many people like online auctions because they move quickly, and it's a much faster way to close on a home. There are no lenders, no contingencies to protect buyers and no inspections.
You'll Have Plenty Of Time And Information To Learn About The Auction
Unlike in-person auctions, which are known for their fast-paced action, online auctions proceed more slowly. This gives potential buyers time to familiarize themselves with the auction house's rules and procedures.
Get your free credit report and score.
Create a Rocket Account to see where your credit stands.
What Are The Differences Between Online And In-Person Auctions?
For beginners, online house auctions are much less intimidating than in-person auctions. Some places still run in-person auctions, but they have become less common due to COVID-19.
Faster Action
In-person auctions move quickly, and participants are expected to understand how it all works from the get-go. Most in-person auctions are conducted by auctioneers with an online presence, so readers should check for information about how to bid before they go.
Learn From Experienced Investors
Even if you aren't ready to buy yet, going to an online auction will educate newcomers and allow them to observe experienced investors. This can give you the experience you need to participate in another auction down the road.
Can I Refinance The Property After I Buy It?
When you buy a home at auction, delayed financing is the only way to refinance your home after the purchase has been finalized. This program allows borrowers to pay cash for a home, then begin the refinancing process the very next day. This allows you to extract some of the cash you used to pay for the home.
How Much Does It Cost To Sell Through An Online House Auction?
Online auction sites are usually compensated by charging fees for their services. Before you bid on anything, you should carefully review the information listed on the site.
This will help you understand what fees you'll be charged. Online auction fees can include:
Buyer's Premium:

This usually costs between 5% – 10% of the final purchase price of the home, or a flat fee of $1,000 or more.

Transfer Fees:

This fee is generally $1,000 or more.

Auction Service Fee:

The fee can be $3,000 or more.

Technology Fee:

An additional fee for using online services, usually costing around $200 – $500.

Bidding Deposit:

A bidding deposit is a form of earnest money, and it's applied to a bidder's overall purchase price. However, this deposit is forfeited if the buyer fails to pay the full purchase price within the auction's time frame, usually within 24 hours of the auction's end.
The Bottom Line: Auctions Can Be Risky For Even The Most Experienced Investors
Many people like online home auctions because they provide an opportunity to buy property at steep discounts. However, even the most experienced investors have gotten burned due to a lack of inspection opportunities. If you're interested in buying a home in the next year, you should learn more about programs designed to encourage homeownership.