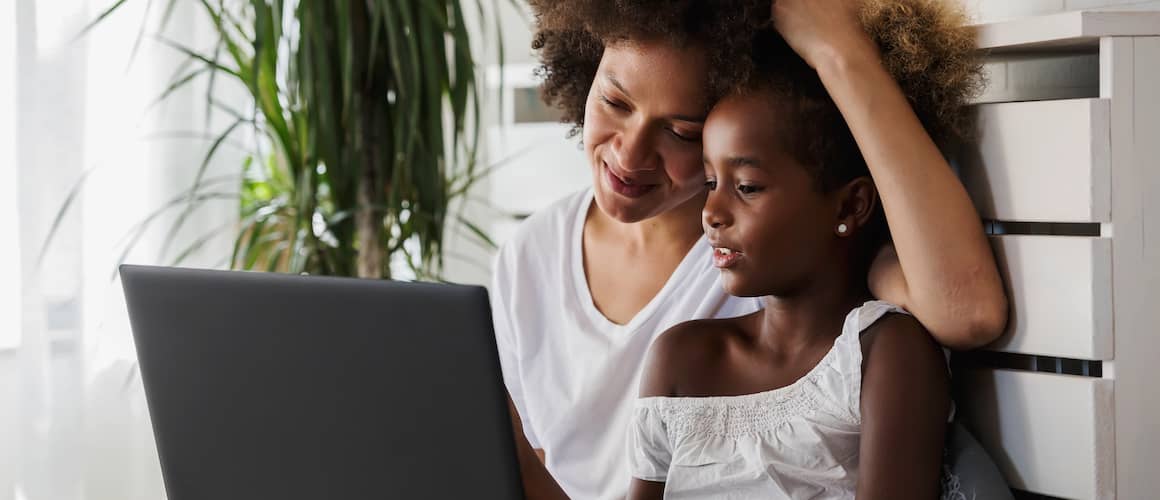 A Quick Intro To The Floating Interest Rate
Dan Rafter6-minute read
May 22, 2023
Share:
You'll make plenty of big decisions while buying a home, from choosing a real estate agent and picking the right neighborhood to determining which home is the best fit for you. Another big decision, and one of the most important financial choices you'll make, is choosing the right mortgage.
When you apply for a mortgage loan, you can choose from a wide variety of options. You might choose a shorter-term mortgage, such as one that you can pay off in 10 or 15 years, or a longer-term loan that can take 30 years to pay off. This choice also includes deciding on a home loan with a fixed or floating interest rate.
Let's take a closer look at what floating interest rates are and when you should consider this option.
What Is A Floating Interest Rate?
A floating interest rate changes periodically throughout the life of your loan. Depending on the economy and market conditions, your rate of interest will either "float" up or down. In most cases, a floating rate will also be linked to a specific index or another type of benchmark.
Mortgages with floating interest rates usually start with a fixed period, where the rate will stay the same for a few years. For example, let's say you take out a 30-year mortgage with a floating interest rate. Your lender may give you a fixed period for the first 5 years of the loan's term before it's annually adjusted. This means your rate will only change once every year (after the 5-year mark) for the remaining 25 years or until you pay off the loan.
See What You Qualify For
Congratulations! Based on the information you have provided, you are eligible to continue your home loan process online with Rocket Mortgage.
If a sign-in page does not automatically pop up in a new tab, click here
How Do Floating Interest Rates Work? 
Floating interest rates are typically tied to different economic indexes. Your loan's floating interest rate might be tied to the prime rate, which is the base rate consumers with good credit can qualify for. If the prime rate goes up, your loan's interest rate might rise during the floating period of your mortgage.
Other indexes, such as the federal funds rate, are also used by financial institutions. Which index your lender uses will depend on the type of loan you apply for and where they're located.
Floating interest rates are common with credit cards and revolving lines of credit, except they're usually referred to as variable interest rates. As previously mentioned, the interest rate for an adjustable-rate mortgage (ARM) remains fixed for a set period – often 5 to 7 years – and then adjusts typically once or twice a year throughout the remainder of the loan's term.
A floating interest rate does bring some risk. Your interest rate could rise higher throughout the term of your loan, possibly straining your budget as this higher rate causes your monthly mortgage payments to increase.
There is some protection built into floating-rate loans, though. Generally, the interest rates with adjustable-rate mortgages can only rise to a certain level due to the lifetime cap put in place by your lender.
To find out what rates you may qualify for, you can submit an application for initial approval. For most borrowers, adjustable-rate mortgages are easier to qualify for, so even if you have a less-than-perfect credit history, you could still land an affordable interest rate.
Fixed Vs. Floating Interest Rates
When you're applying for a mortgage, should you go for a fixed-rate loan or one with a floating interest rate? That depends on your goals.
Floating Interest Rates
The benefit of an adjustable-rate mortgage is that you'll save money during the earlier years of your loan. Adjustable-rate mortgages during their introductory periods typically offer better interest rates than what you'd get with a fixed-rate loan.
Unfortunately, the challenges start after an adjustable-rate mortgage's fixed period ends. That's when floating interest rates change, rising or falling once or twice a year depending on whatever economic index it's tied to. In most cases, the floating interest rate will rise after the fixed period ends, meaning that homeowners' mortgage payments will increase, too.
Many homeowners take out adjustable-rate mortgages when they plan on moving after a short time, before the fixed period of their loan ends. Others plan on refinancing their adjustable-rate mortgages into fixed-rate home loans.
There is a risk here, though. What if home prices fall? You might not be able to refinance an adjustable-rate mortgage because you don't have enough equity in your home if its value has fallen. And what if your plan to move changes or you can't find a seller for your home? Your adjustable-rate mortgage might switch to its variable-interest-rate stage before you can relocate.
That's why it's important to make sure you can afford your monthly mortgage payment even after it leaves the fixed period. It's essential that you have room in your budget for a higher mortgage payment in case you can't refinance or move when you plan to.
Fixed Interest Rates
The common challenges associated with floating interest rates are why most homeowners gravitate toward fixed-rate mortgages. With a fixed interest rate, your monthly mortgage payment won't fluctuate much over the life of the loan – unless you experience changes in your property taxes or homeowners insurance. This makes it easier to budget for. Fixed-rate home loans also have less complicated repayment structures as they use equal monthly installments (EMIs).
Unfortunately, there are some drawbacks to using a fixed interest rate. Fixed-rate mortgages typically have slightly higher interest rates than ARMs. Since lenders can't change your rate over the loan's term to keep up with market rates, they tend to set the fixed-rate higher to protect themselves from future risks.
Because these types of loans use higher rates, you may also have a slightly higher monthly mortgage payment. And you won't be able to change the rate or payment amount unless you refinance the loan.
To find out what your monthly payment would be, you can use a mortgage calculator or research what fixed rates are currently available from your lender.
When A Floating-Rate Mortgage Might Be The Right Option
When does a floating interest rate make sense? If you find yourself in one of the following situations, then a floating interest rate may be the best option for you.
You Plan To Move In The Next Few Years
An adjustable-rate mortgage with a floating interest rate makes sense if you plan on moving after just a few years. That way, you can sell your home and get out of your mortgage before the floating-interest period begins.
This gives you the chance to take advantage of the lower initial interest rate. Just be warned: If you can't sell your home, your loan might move to its adjustable period before you get the chance to move.
You're Purchasing A Starter Home
Many buyers still purchase starter homes – homes that they only plan to live in for a few years. The goal is to build equity in that house and then sell it for a profit before moving to a larger home.
Again, taking out a loan with a floating interest rate might make sense if you only plan on living in your starter home for a few years before selling, moving and applying for a new mortgage.
Interest Rates Are Higher Than Usual
If mortgage interest rates are high, you might consider an adjustable-rate mortgage. That way, you'll get a lower interest rate than you would with a standard fixed-rate loan.
You can then refinance your adjustable-rate mortgage once mortgage interest rates fall again. Of course, there is some risk here: Rates might not fall. And if your home value declines, you might not have enough equity to close a refinance.
Today's Purchase Rates
*
Pricing is currently not available for the selected value.
What Types Of Mortgage Loans Does A Floating Rate Apply To?
Consumers can apply for several types of home loans when they're ready to finance the purchase of a house, but not all mortgages come with a floating-rate option. If you want to use one of these mortgages, you can expect the following:
Before you choose a type of home loan, thoroughly research all of your options to make sure the mortgage you go with is the right one for your situation.
The Bottom Line
While using a floating interest rate can be riskier than a fixed one, this type of financing can offer low initial mortgage rates and affordable monthly payments. Unfortunately, adjustable rate loans can also contain challenges, such as fluctuating interest rates and potentially increasing mortgage payments. For some, an ARM could be the right option, especially if they plan to move or refinance down the line. For other buyers, a fixed-rate mortgage might be the better choice.
If you have questions about how you can refinance your adjustable-rate mortgage or what interest rate you may qualify for, get started today with an online application before talking to a Home Loan Expert.
Related Resources
Viewing 1 - 3 of 3