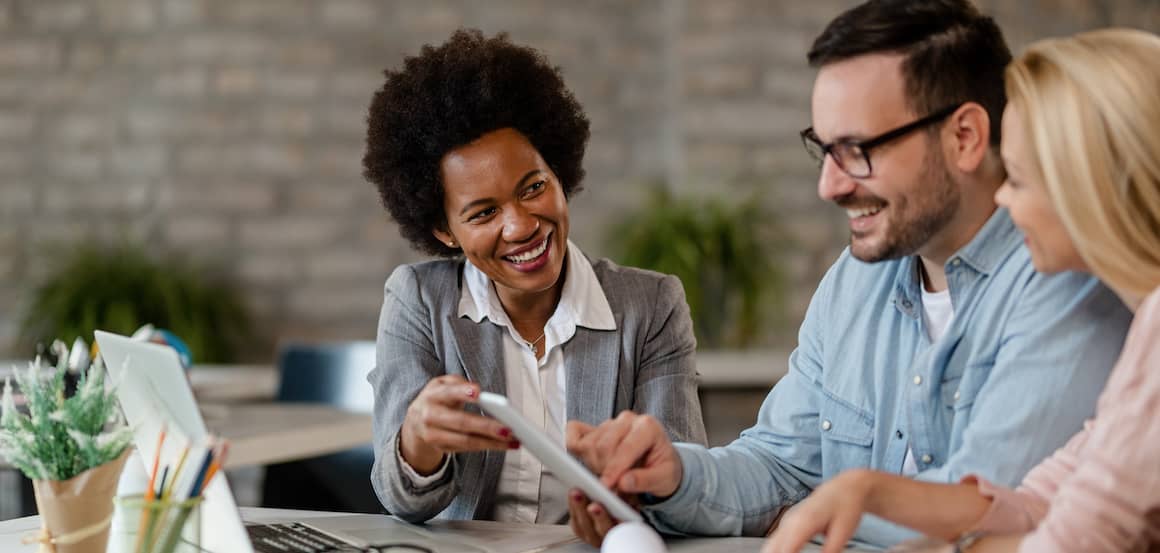 What Are Carrying Costs In Real Estate?
Andrew Dehan4-minute read
May 05, 2023
Share:
If you're investing in real estate, there are a lot of costs you must consider. How much you'll pay for the property, how long you will own it and how much you can make on it all must be weighed before jumping in.
Whether you're investing to flip a property or holding it as a longer-term rental investment, carrying costs in real estate must be accounted for. Read on to learn what carrying costs are and how to account for them.
What Are Carrying Costs?
Carrying costs in real estate (also called "holding costs") are the fees for owning a property. As long as you hold on to the investment property, you'll need to pay them. One of the most common carrying costs is a loan.
For example, let's say you take out a loan to flip a house. If it takes you 4 months to sell the home, you'll need to pay the monthly payment on the loan while you're waiting for the sale to come through. This cost also applies in situations like a long-term real estate investment.
Types Of Carrying Costs
There are different types of carrying costs in real estate. You'll need to factor each of these into the total costs of your investment. With long-term investments, these costs will be steady and predictable. If you're flipping a house, you should be prepared to take on these costs for the time you hold the property.
Property Taxes
Property taxes vary depending on where you live and are usually calculated by finding the assessed value of the property, deducting any exemptions then applying your county's mill rate. You'll need to research online or visit the county assessor's office to determine the amount in property taxes you'll be required to pay.
Mortgage Payments
If you've taken out a mortgage to finance your investment, you'll need to factor in monthly payments as a holding cost. The type of loan you take out can greatly affect how much you pay.
A traditional mortgage likely won't be the best option for you if you're house-flipping. But if you're investing in a rental property, you'll need to search for the right mortgage to meet your goals.
Take the first step toward buying a house.
Get approved to see what you qualify for.
Insurance
Whether you're looking to resell the property quickly or rent it out, you'll need to pay property insurance. There are different types of insurance depending on the situation.
If the property is vacant or unoccupied, you will need to sign up for a special insurance policy. Contrary to what you may assume, insurance for unoccupied properties is considerably costlier than if the property is occupied. That's because there's a greater risk to insurers if someone's not on the property.
For rental properties, you will need to sign up for rental property insurance. Costs for this can vary greatly depending on property and location. For instance, insurance for a three-story building with 12 apartments will cost considerably more than a single-family, 600-square-foot bungalow.
HOA Fees
If your property is in an area governed by a homeowners association (HOA), you'll have to pay HOA fees. These can vary depending on where you live but they can be expensive and change with little warning. You also need to be aware of any HOA rules regarding remodeling, maintenance and more.
Utilities
Unless you're renting and your tenants pay all utilities, you'll need to keep the water, electricity and/or gas on. If you're curious about a property's utility bills, you can call the utility companies to see if they'll give you details on the property's current bills. You can also request these bills from the seller.
If the property is vacant, you can save money on the utilities by leaving the HVAC off. However, there are instances where you need to leave it on.
If it's winter and your area dips below the freezing point, you need your house to be warmer so the water in the pipes doesn't freeze. Freezing water in the pipes will cause the pipes to burst. If freezing is a possibility, set your thermostat to 45℉ to create a buffer so this doesn't happen.
On the opposite end, if your climate is hot and moist, you should keep your AC on, set to 85℉. Air conditioning doesn't just cool your house – it removes moisture. Leaving the AC on will help prevent mold and mildew growth in humid climates.
Property Management
This applies only to rental properties. If you're considering investing in multiple rental properties, don't live near the rental property or are unable or uninterested in managing them yourself, you'll need to hire a property manager.
A property manager will market vacant rental units, vet tenants, collect rent, handle repairs and more. Expect to pay a property manager 5% – 10% of the monthly rental charge, along with other property management fees, such as setup fees for new tenants.
Regular Maintenance
Whether you're renting a property out or flipping it, there will be some maintenance involved. This could be as basic as lawn care. If your property has extensive landscaping, you may need to hire someone to tend it. On the inside, if there's a lot of traffic in common areas, you may need to hire someone to clean those areas.
The longer you possess the property, the more you'll have to schedule maintenance. Routine work like gutter cleaning, window washing and more should be done to monitor your property's condition and avoid bigger problems down the road.
The Downside To Carrying Costs
The lack of awareness around how much someone could end up paying in carrying costs can have a negative impact on property owners. These costs can fluctuate with seasons, changes in property value and changes in the property. If you don't account for carrying costs, they can really eat into your profit.
Before investing, estimate all possible carrying costs and budget for them. If you're flipping a property, this could look like being prepared to pay carrying costs for up to 6 months even if you suspect the property will sell sooner. For a rental property, these costs are ongoing for as long as you hold the property.
The Bottom Line: Be Prepared To Pay Carrying Costs
Budgeting for carrying costs is a necessary part of investing in property. By being prepared for these costs, you can more accurately estimate how much you will profit off a real estate investment. If you're fixing and flipping, you may only have to pay these costs for a few months. But if you're investing in a long-term rental property, they will be part of your monthly expenses and should be factored into the rent you charge your tenants.
Whether it's for your primary residence or a "buy-and-hold" investment, start the mortgage process today with Rocket Mortgage®.
Take the first step toward buying a house.
Get approved to see what you qualify for.
Related Resources
Viewing 1 - 3 of 3