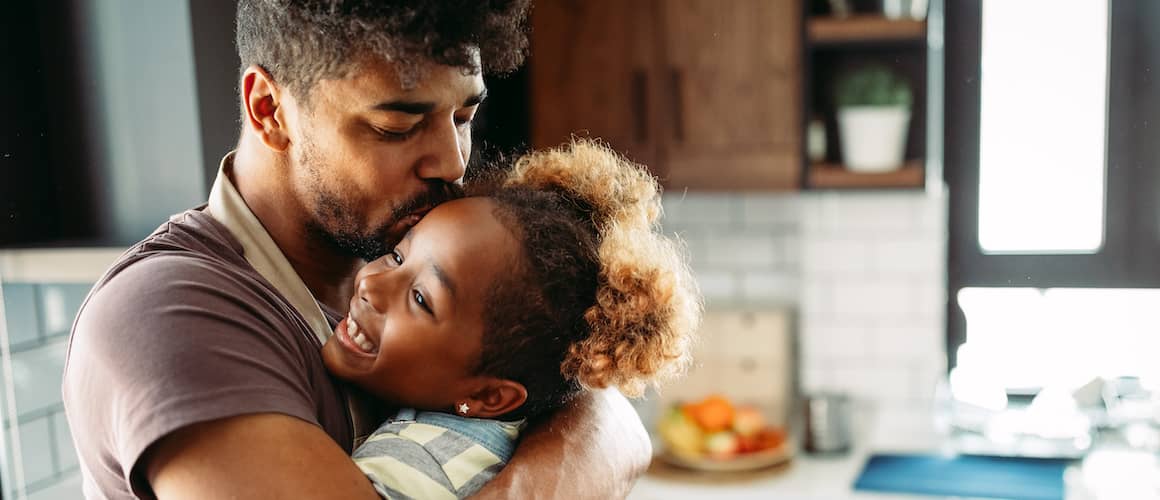 Buying A VA Foreclosure: A Complete Guide To Purchasing A VA Foreclosed Home
Scott Steinberg5-minute read
June 09, 2023
Share:
Thinking of buying a Department of Veterans Affairs (VA) foreclosure as a way to purchase a home at a discount, or add to your investment portfolio? You're in good company, with thousands of home buyers and real estate investors also pondering this same move every year.
As with the purchase of any home foreclosure, it's often possible to pick up a VA property that's been foreclosed upon at a fraction of the price of first-run retail real estate. Since the homes are sold as is, this can be an issue for buyers and may require more effort and upkeep than more traditional types of real estate.
You'll learn what it takes to buy a VA foreclosure, what factors you need to consider beforehand and what you need to know about maintaining (or rehabbing) the property.
What Is A VA Foreclosure?
Even homes purchased with VA home loans, which come with lower credit score and down payment requirements attached as a way to help borrowers, are subject to foreclosure if the owner defaults on their mortgage.
These foreclosed properties are colloquially referred to as VA REO homes, or Veterans Affairs real estate owned homes. In effect, in the event of a default on the mortgage loan by a property owner, these homes are repossessed by the VA if they aren't sold at an auction or a short sale.
See What You Qualify For
Congratulations! Based on the information you have provided, you are eligible to continue your home loan process online with Rocket Mortgage.
If a sign-in page does not automatically pop up in a new tab, click here
Who Can Buy VA Foreclosures?
Homes acquired by the VA through foreclosures on VA loans are open for acquisition by any prospective home buyer through real estate professionals. In other words, these homes are available for anybody to buy and add to their real estate portfolio, regardless of their actual status as a military service member or veteran.
Better yet for those hoping to acquire new homes at a fraction of their initial asking price, real estate investors also enjoy the option to purchase VA foreclosures.
Be ready to take advantage of these discount opportunities. Get approved so that you can submit an offer as soon as you discover the right home.
Steps To Buying A VA Foreclosure
Looking to pick up a VA foreclosure for purposes of renovation and residence, or to add it to your financial holdings as a potential real estate investment? A few steps will be involved in the process of making the acquisition – a process which can be similar in nature to buying a foreclosed home that isn't a VA REO.
1. Work With A Real Estate Agent
Few professionals know the specific ins and outs of a property market, and what a great opportunity or bargain looks like, like a local REALTOR®. Noting this, you'll want to work with a trusted real estate agent, who can help you identify and hone in on properties to purchase, as well as keep you up to date on trends in the area. As part of their support and services, your real estate agent can help you find VA foreclosures using the multiple listing service (MLS).
2. Look For Veterans Affairs REO Homes
On the hunt for a value-priced foreclosure? As it turns out, other than at an auction or short sale, VA REO homes can be found through an agent or broker. Be advised that all VA REO homes will be sold as is – in other words, what you see is what you get, and will be placed for sale in its current condition, for better or worse.
3. Get A Mortgage Preapproval
As with any home purchase, getting preapproved for a mortgage can improve your chances of purchasing a foreclosed home. It offers the VA a degree of confidence that you are a serious buyer and will have the necessary funding required to make the purchase.
Getting preapproved also gives you the flexibility to move fast once you find a property to your liking. Offers commonly get accepted the same day they're submitted, depending on your market.
4. Have An Appraisal And Inspection Done
Of course, as with any real estate you're considering acquiring, you also have to do a bit of legwork. For example: Your lender may still require you to have an appraisal done on the home, and conducting an inspection would also be a good idea given that properties can be sold in any condition.
5. Close On Your New Home
The last step is to close on the home, pay any closing costs, and ensure that all paperwork and research has been done to ensure a proper transfer of ownership and title. You'll close at a preset date and time, at which any remaining balances must be paid and loan conditions filled, with the help of various real estate professionals.
Get approved to buy a home.
Rocket Mortgage® lets you get to house hunting sooner.
Can You Buy A VA Foreclosure With A VA Loan?
If you are an eligible service member, veteran or surviving spouse, you can buy a VA REO home using a VA loan. In fact, there are many benefits to doing so. For example:
Pros And Cons To Buying VA Foreclosed Homes
Of course, as with any real estate investment, there are also advantages and disadvantages to be recognized by buying a VA foreclosure. You'll wish to consider the following upsides and drawbacks as you consider whether to add a VA foreclosed home to your real estate portfolio.
Pros
VA foreclosures are available to veterans, service members, and civilians alike.
You can purchase a VA foreclosure at a lower price than other homes in the area.
Home rehabbers and DIYers enjoy ample opportunity to remodel VA foreclosures.
Cons
Homes sold as-is could come with maintenance problems attached.
You may have to evict squatters who take up residence in a foreclosed home.
Additional hidden costs and expenses may be attached to home renovations.
Frequently Asked Questions
Now that we've covered who can purchase VA foreclosed homes and what should go into the decision-making process, here some common questions about VA foreclosures.
Is it harder to foreclose on a VA loan?
Additional support is often available to VA loan holders. The VA provides resources like free mortgage counseling. These counselors are empowered to work directly with the loan provider and can renegotiate repayment plans, forbearance and possibly even modifications to the loan.
Where can I find VA foreclosures for sale?
The VA contracted a property management services company to handle the marketing and sale of these properties. These properties are listed by local listing agents through the MLS. If you work with a real estate agent, they'll be able to find these listings for you.
How long does it take to close on a VA foreclosure?
Once a VA foreclosure has been listed on the MLS, the closing process shouldn't take longer than other types of real estate transactions. Because these homes are sold as-is, you'll still want to get an inspection done, and your lender will probably require an appraisal.
The Bottom Line: VA Foreclosures May Be Right For You
A VA foreclosure or VA REO effectively presents an opportunity through which anyone – real estate buyer or investor – can pick up a property at a fraction of typical costs. At the same time, these properties are sold in as-is condition, and may need varying amounts of work and tender loving care.
As when buying any form of foreclosed property, it helps to have a team of trusted real estate professionals on your side who can provide advice and feedback. Likewise, you'll want to take time upfront before putting in an offer to extensively research properties, neighborhoods and local real estate markets.
Interested in getting started with buying VA foreclosures? You've come to the right place! Those looking to begin the mortgage lending process can apply today with Rocket Mortgage®.

Related Resources
Viewing 1 - 3 of 3