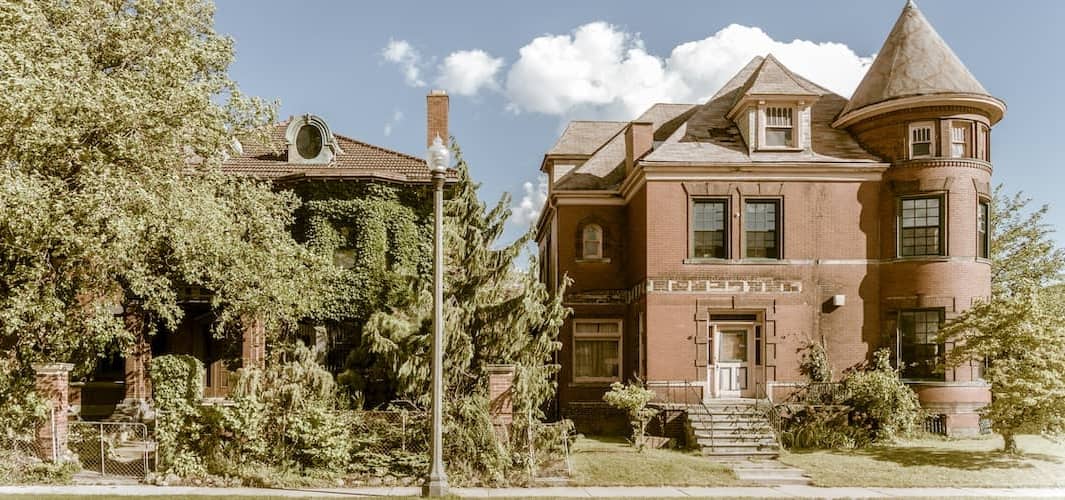 Can You Buy A Foreclosed Home With An FHA Loan?
Scott Steinberg3-minute read
March 29, 2023
Share:
FHA loans, short for Federal Housing Administration loans, are government-backed home loans that can come in handy if your credit scores and cash reserves are on the lower side. You may be out and about house hunting and discover a foreclosed property that piques your interest. Can you use an FHA loan to purchase it? In short, the answer is yes! Let's take a closer look at how you can buy a foreclosed home with an FHA loan as well as the pros and cons.
Can FHA Loans Be Used For Foreclosures?
Yes, you can buy a foreclosed property with an FHA loan, as long as the home is in livable condition, meaning it can pass FHA appraisal requirements.
However, using an FHA loan as a means through which to purchase a foreclosure may create other difficulties that can put you at a disadvantage if you're competing with all-cash buyers with no appraisal or inspection concerns.
Pros And Cons Of Using An FHA Loan To Buy A Foreclosure: At A Glance
| | |
| --- | --- |
| Pro | Con |
| Low down payment | Must meet livability standard |
| More lenient credit score | Sold as-is |
| Less stringent qualifications | More competition |
See What You Qualify For
Congratulations! Based on the information you have provided, you are eligible to continue your home loan process online with Rocket Mortgage.
If a sign-in page does not automatically pop up in a new tab, click here
What Are The Pros And Cons Of Buying Foreclosures With An FHA Loan?
As with any other form of real estate financing, there are both advantages and disadvantages of using an FHA loan to buy property foreclosures. You'll find several of the most common upsides and downsides of FHA foreclosure buying outlined below.
Pros
Low down payment: FHA loans generally come with low down payment requirements attached, as low as 3.5% down.
Less-stringent qualifications: First-time home buyers with less-than-ideal credit and low cash reserves may find that FHA loans offer a helpful starting point through which to pursue the dream of homeownership.
Cons
What you see is what you get: Be advised that foreclosure properties are sold as is, meaning that the current owner – the original mortgage lender – will undertake no repairs or provide any warranties as to the condition of the property. Note that this means that buyers are responsible for all needed repairs and maintenance on the property.
Bargains mean competition: Unfortunately for prospective homeowners, the prospect of real estate bargains can attract investors … and in swarms. Many of these competitors will be seeking to buy with all-cash offers, which makes any offer including financing of any kind less competitive.
Slower sales process: Because of their eligibility requirements, and the extensiveness of the qualification process, FHA loans can also be slower to process than conventional loans from application to closing.
Where Can I Find Foreclosures For Sale?
On the hunt for a foreclosure? We don't blame you: It's often a great way to score a bargain on a piece of property that has tremendous potential. Happily, you can find plenty of foreclosures posted up for sale on most major real estate listing sites. Other avenues through which to seek out and find foreclosures to buy include browsing through the HUD Home Store, Fannie Mae's HomePath and Freddie Mac's HomeSteps.
What If The Foreclosure Doesn't Meet Livability Standards?
Is the foreclosure that you're considering not suitable for human habitation quite yet? It doesn't have to be a showstopper. As it turns out, the FHA also offers loans known as FHA 203(k) loans that can be used to fund both the purchase of an unlivable home and the renovations needed to make it livable. Obtain one, and you'll have virtually everything you need to get started hammering and sawing your dream home out of an old fixer-upper.
Rocket Mortgage® doesn't offer FHA 203(k) loans at this time.
The Bottom Line: An FHA Loan Can Help You Buy A Foreclosure
FHA loans are can help with the purchase of foreclosures. At the same time, the foreclosed property that you're considering must also be livable ... and depending on an FHA loan can put you at a competitive disadvantage when stacked up against all-cash buyers. If the home that you're thinking about purchasing is not livable, you'll need to consider leveraging an FHA 203(k) loan as an alternative.
Thousands of satisfied home buyers already turn to FHA loans as a helpful means through which to finance the purchase of foreclosed properties every year. Ready to get your own FHA loan preapproval started? Our online application process is always open. You can also give us a call at (833) 326-6018.
Get approved to refinance.
See expert-recommended refinance options and customize them to fit your budget.