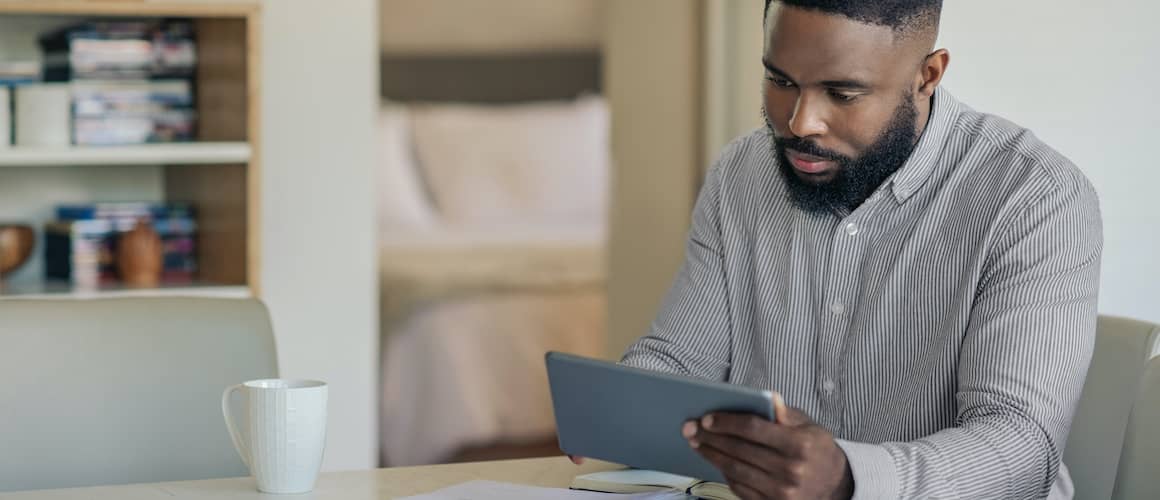 Why You Shouldn't Pay Your Mortgage With Bank Bill Pay
Rachel Burris3-minute read
February 17, 2023
Share:
Saving up the money to pay off your mortgage is hard enough. When you go to make that payment, you don't want any surprises. You want to make sure your money is going where you want, when you want.
Making monthly mortgage payments through your bank may be convenient and secure, but this method can actually create more problems than it solves. If you're currently using bank bill pay, learn about the risks involved and why you may want to start using an alternative payment option.
What Is Bank Bill Pay?
Bank bill pay is an online payment option that enables you to pay your bills straight from your financial institution's website. Instead of having to go to each of your service providers' websites, bank bill pay allows you to make payments to multiple companies from a single web page.
Being able to pay your phone, mortgage, utilities, credit card, etc. in one place may sound like a user-friendly way to ensure that all your bills are paid on time. Unfortunately, it's not as simple as that. Bank bill pay can cause you and your servicers some major headaches, especially when it comes to making timely payments.
See What You Qualify For
Congratulations! Based on the information you have provided, you are eligible to continue your home loan process online with Rocket Mortgage.
If a sign-in page does not automatically pop up in a new tab, click here
Why You Should Avoid Bank Bill Pay
Setting up recurring payments is a great way to ensure that you don't miss a payment. However, when you set them up through your bank, it's not always clear when your payment will be processed.
When you go to your financial institution's website and set up a payment to be made on a specific day, your funds are cleared by your bank on that day. But that doesn't mean that money will make it to your mortgage servicer when you need it to. The date sent isn't the date received.
In fact, you can't be sure when your money will ultimately arrive, and neither can your mortgage servicer. Even worse, your mortgage servicer can't track a payment made through bank bill pay, so it has no ability to confirm when – or even if – the payment will arrive.
If your mortgage payment doesn't reach your servicer until after the end of the grace period – the 16th of the month for Rocket Mortgage® clients – it will be considered a late payment. As a result, you'll end up getting charged a late fee for a payment that you were on top of, but your bank wasn't.
Meanwhile, if you want to pay off your mortgage early and send more than your monthly payment to pay down your principal, a number of errors can arise. Even if you specify where you want the additional funds to go when making the payment through your bank, that information isn't forwarded to your mortgage servicer.
The other good thing about scheduling your mortgage payment directly with us or any other mortgage servicer is that the correct amount will be taken out in the event that your escrow changes.
What Are The Other Payment Options Available?
Instead of using bank bill pay, you can make payments directly to your mortgage service provider. Rocket Mortgage® offers three other payment options. If you'd prefer, you can head to Rocket Mortgage® to make one-time payments. However, you can also set up recurring payments by enrolling in autopay or biweekly payments.
When you make your mortgage payments directly through Rocket Mortgage®, you receive credit for the day you make the payment, even if the funds don't arrive immediately. Meaning, you no longer have to worry about late fees. Plus, if you want to make extra payments, you can earmark your funds through the Rocket Mortgage® site, so you can be sure the money is going exactly where you want it, when you want it.
How To Change Your Payment Option
If you're ready to change your payment option, you can do so by going to Rocket Mortgage®. Once you log into your account, you can arrange for a one-time payment or sign up for a recurring payment that will withdraw money from your bank account on a monthly or biweekly basis.
After you enroll in one of the payment options available through Rocket Mortgage®, make sure you visit your financial institution's website and unenroll from their bank bill pay service.
Related Resources
Viewing 1 - 3 of 3