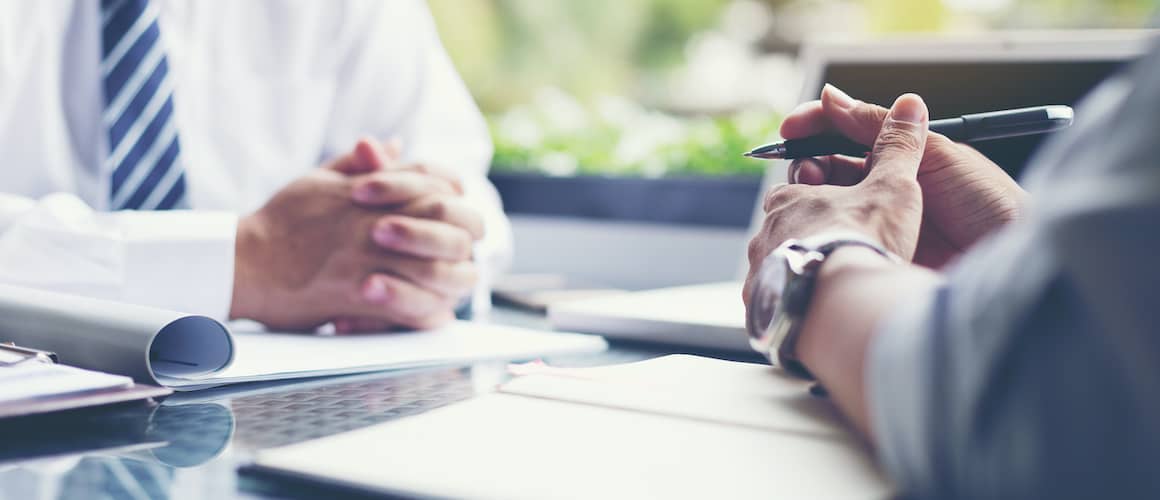 Mortgage Fraud: What You Need To Know
Katie Ziraldo6-minute read
March 14, 2023
Share:
There are many factors to consider when buying a home. In fact, there are so many, it can be hard to keep track. But having your ducks in a row can do more than just ease your stress – it can also protect you from dangerous financial and legal risks, including mortgage fraud.
In this article, we will explore mortgage fraud, schemes frequented by scammers, and how to avoid getting caught up in them.
What Is Mortgage Fraud?
Mortgage fraud refers to the deliberate act of lying or omitting information that is used by a mortgage underwriter or lender to fund, purchase or insure a mortgage loan. It can be committed by both borrowers and mortgage lenders.
There are two primary categories of mortgage fraud:
Fraud for profit:

This type of fraud is typically committed by industry insiders, including bank officers, appraisers, mortgage bankers and more. These insiders use their industry knowledge to facilitate fraud by misusing the mortgage lending process to steal cash and equity from lenders or homeowners.
Fraud for property:

This type of fraud is typically committed by borrowers in order to gain or maintain ownership of a property. For example, a home buyer may lie about their income or other assets on a mortgage loan application to obtain a fraudulent loan approval or more favorable loan terms.
See What You Qualify For
Congratulations! Based on the information you have provided, you are eligible to continue your home loan process online with Rocket Mortgage.
If a sign-in page does not automatically pop up in a new tab, click here
Why Commit Mortgage Fraud?
There are many reasons why a borrower or industry professional may be motivated to commit mortgage fraud.
When committing fraud for property, borrowers are typically motivated by the desire to retain their current property or obtain a new one. These borrowers feel they are unlikely to be approved for a loan using honest information and instead misrepresent or omit relevant information related to employment and income, debt and credit or property value to increase their likelihood of approval and even get more favorable loan terms.
Industry professionals commit fraud for profit by misrepresenting their clients' financial information, therefore maximizing their profits on the transaction. When looking at fraud for profit, it's important to note that it can be committed by any professional involved in the loan transaction, from the real estate agent to the appraiser, the mortgage banker and beyond.
What Are The Types Of Mortgage Fraud?
From property flipping to foreclosure scams, there are many types of mortgage fraud schemes to be aware of. The following examples are based on the FBI's list of most common types of mortgage fraud. Although these are the most notable schemes, remember that this is not an exhaustive list.
Property Flipping
Purchasing, renovating and reselling property is not illegal. If it was, the rise of property flipping shows would surely have been more controversial. However, there are situations where flipping houses becomes fraudulent. This type of mortgage fraud occurs when a property is purchased below the market price and immediately sold for profit, typically with the help of a corrupt appraiser who inflates the value of the property.
Asset Rental
Asset rental fraud occurs when loan applicants borrow, or rent, the assets of others to make themselves appear more qualified for mortgage financing. After the mortgage closes, the money is typically paid back to whomever it was borrowed from.
Equity Skimming
With equity skimming, investors may use straw buyers – or someone who purchases property on behalf of another person. Using false income documents and credit reports, the investors obtain a mortgage loan in the straw buyer's name. After closing, the straw buyer passes the property to the investor in a quit claim deed, which gives up all rights to the property and gives no guarantee to title.
Once in their name, the investor does not make any mortgage payments and instead rents the property until the event of a foreclosure, typically several months later, therefore profiting from the rental income.
Foreclosure Scams
Unfortunately, homeowners may also fall victim to foreclosure relief scams. In this type of mortgage fraud, homeowners who are at risk of defaulting on their loans or whose homes are in foreclosure are misled into believing they can save their homes by putting the property in the name of a third-party investor. The perpetrators make a profit by then selling the property using a fraudulent appraisal, therefore stealing the seller proceeds.
In this scheme, homeowners may be led to believe they can rent the property for a minimum of a year and repurchase the home once their credit has improved. However, the perpetrators do not make the mortgage payments and the property usually ends up in foreclosure.
To stay safe from this scam, do not share any money or information with a third party until you have contacted your mortgage lender or servicer. Keep in mind that we will offer assistance free of charge, so you should never trust a third party that requires you to pay for foreclosure relief!
False Identity Usage
Scammers often use false or stolen identities to commit mortgage fraud. This takes place when the scammer obtains financing by using an unknowing victim's financial information, including Social Security numbers, stolen pay stubs and falsified employment verification forms, therefore obtaining a fraudulent mortgage on a property they do not own or occupy.
Physical documents, from bills to checks, can put you at higher risk of identity theft as they often contain sensitive information. You can protect yourself by moving to paperless billing and making digital payments when possible.
Inflated Appraisals
False appraisals are another common way scammers commit mortgage fraud. Appraisal fraud may be committed by the appraiser alone, or with the help of other professionals, including a builder or a mortgage banker.
In some cases, a corrupt appraiser may undervalue a property to ensure an investor will be able to purchase it, but more often we see appraisers inflating the value of a property to increase the purchase price and, in a chain reaction, also maximize their commission.
What Is The Penalty For Mortgage Fraud?
Mortgage fraud is a serious offense, and as such can have some serious legal consequences. There is local, state and federal legislation in place to hold borrowers and mortgage professionals accountable. Although the specific consequences may vary depending on the scale of the fraudulent activity, under current federal and state laws, a mortgage fraud conviction can result in up to 30 years in federal prison and up to $1 million in fines.
How To Avoid Mortgage Fraud
Responsible home buying is the most effective way to avoid mortgage fraud. Use these best practices to recognize the warning signs and protect yourself from falling prey to these scams:
Use an attorney to thoroughly review all legal paperwork:

This will ensure you understand everything you're signing. Real estate attorneys are also well-versed in these types of transactions, so they will recognize any potential red flags you need to know about.
Check the references and referrals of all participating parties, including real estate brokers and loan officers:

You can look online to find reviews and references for your mortgage professionals. When in doubt, get referrals from trusted friends or family.
Review final loan documents to ensure all information is accurate:

This step seems simple, but it's also crucial. There are many steps and documents involved in the mortgage process and it can be difficult to track it all, so make sure you review all final loan documents to ensure the information is correct.
Research and review property's tax assessments to verify the actual assessed value:

The assessed value is the property's determined value, based on sales of similar homes and home inspection findings, which is used to calculate tax rates. By doing your own research on the property, you can ensure you have accurate insight into the value of the home, so you won't pay more than it's worth.
The Bottom Line: Mortgage Fraud Is Serious And Should Be Treated As Such
Mortgage fraud is dangerous, illegal and scary if you don't know how to avoid it. As a homeowner, you may be a potential target for scammers or at risk of committing fraud yourself. As a reminder, we always recommend consulting a real estate attorney to review all legal paperwork prior to closing on a property to ensure your own safety and success.
Learn more about other common mortgage scams to avoid.
See what you're eligible for.
Rocket Mortgage® uses information about your income, assets and credit to show you which mortgage options make sense for you.
Related Resources
Viewing 1 - 3 of 3