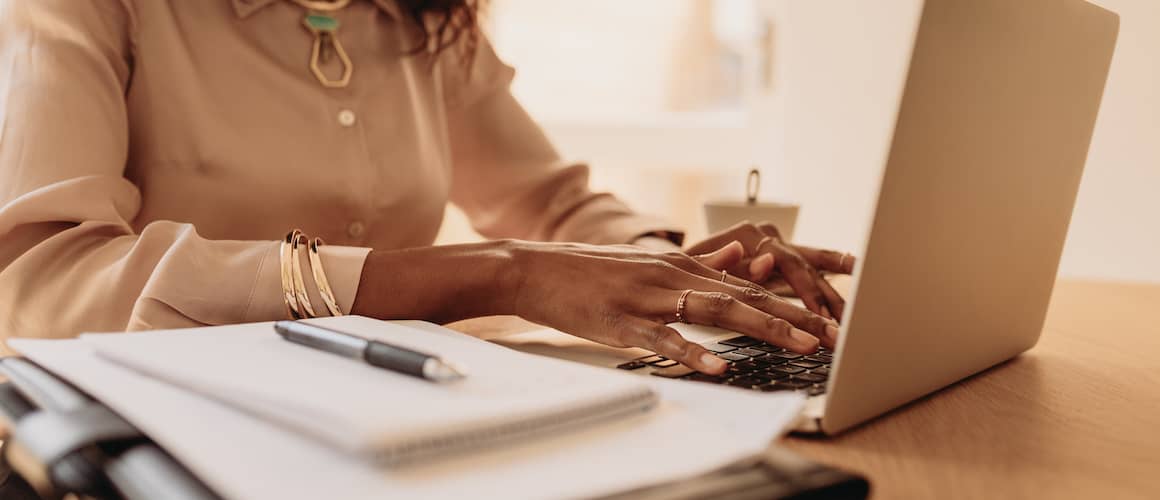 Real Estate Investors, House Hackers & Taxes: Schedule E For Supplemental Income
Scott Steinberg5-minute read
September 09, 2021
Share:
What is the IRS Schedule E: Supplemental Income and Loss tax form – and do you have to fill one out? If you are a real estate investor or receive rental income, the answer is likely yes. In effect, whether you own multiple rental properties, or rent out a single room to prospective visitors on Airbnb, you must report your rental income to the Internal Revenue Service (IRS).
Wondering how to make sense of the 1040 Schedule E and what instructions you need to know in order to fill it out? We'll take a closer look at the Schedule E tax form here and the role it plays in helping determine your taxable income.
What Is Schedule E?
Schedule E is the official IRS tax form that is used to report supplemental income from a wide range of sources, including real estate investments. You will use Schedule E (Form 1040) to report your income or loss from rental real estate, royalties, partnerships, S corporations, estates, trusts, and residual interests in real estate mortgage investment conduits (REMICs).
A Schedule E tax form must be attached to Form 1040 by individual taxpayers who earn supplemental income from, among other things, rental real estate, partnerships, and S corporations. Full-time real estate investors and house hackers renting spare rooms alike use Schedule E to report their supplemental income from rental property and real estate investments on their tax return.
However, when asking "what is Schedule E?" it's also important to note that the tax form is used by individual taxpayers in particular. Partnerships and S corporations are required to file Form 8825 instead.
Get approved to buy a home.
Rocket Mortgage® lets you get to house hunting sooner.
Who Should File A Schedule E Tax Form?
To you, all income may look largely the same. But the IRS has its own unique ways of categorizing these monies, which must be reported to it by individual taxpayers.
Schedule E Vs. Self-Employment Tax: Passive Income Vs. Active Participation
Although you may work hard and put in many nights and weekends to bring it in, rental real estate income is considered passive income by the IRS. Because of this, real estate investors do not pay a self-employment tax.
Business activities that are considered to be passive are those in which owners do not actively participate in the activity of on a regular, substantial, and continuing basis. Those that require active participation are viewed differently by the IRS in that losses from passive activities are capped at the amount of gains while losses from active activities are not limited.
Put simply: For practical purposes, passive activities are taxed differently from those which require active participation. Regardless of whether or not (and to what extent) you actively participate in the operation of rental investments, the IRS categorizes rental real estate activities as passive for tax purposes. What's more, because the income is considered to be passive, passive investors can only claim losses up to their gains while active participants can claim all losses in full.
Schedule E Vs. Schedule C: Basic Vs. Substantial Services
However, it's also worth noting that select taxpayers may be required to file a Schedule C form – which details potential profit or loss from small business – depending on the nature of their business activities instead.
By way of example: If you rent properties or buildings for which you provide basic services (heat, light, water, trash removal, etc.), you will report rental income and expenses on Schedule E. However, if you instead provide what the IRS categorizes as substantial services (which might include cleaning, food delivery, or other services that go above and beyond what a typical landlord provides), the situation is different. In this latter case, you'll report your rental income and expenses on Schedule C of your Form 1040 tax form (or Form 1065 if your business is classified as a partnership) instead.
Note that in the event that you provide substantial services – like regular maid or meal service – and must submit a Schedule C, you will also be subject to self-employment tax as well.
Form 1040 Vs. Form 8825: Individuals Vs. Businesses
The basic form which individual taxpayers must file for purposes of determining tax monies owed is Form 1040. Partnerships and S corporations that real estate investors use for rental real estate income-generating purposes are legal entities and must file Form 8825 instead.
Be advised that if you are an owner of such a firm, as an individual taxpayer, you will also be required to file a copy of the business's Schedule K-1 – roughly equivalent to a W-2 form for employment income. For purposes of reference, a Schedule K-1 form is provided by business entities to partners and owners to provide them with the information needed to accurately report their respective share of the business's profits and losses.
How Do I Prepare My Schedule E Tax Form?
Schedule E is a relatively far-reaching tax form that covers a wide variety of supplemental income sources. Taxpayers need only complete the sections which directly apply to them.
If The Property Is Also For Personal Use
Taxpayers who own a second home for vacation use may also rent the property to others. Income generated through these occasional rentals must be accounted for on Schedule E. To do so, you'll need to determine how much of any given year is devoted to personal use and how much is given over to rental activity – then prorate expenses accordingly.
The Business's Return
In most cases, the business entity will take all applicable business tax deductions, including expenses. However, be advised that rental real estate partnerships and S corporations must complete Form 1065 to show total income, expenses, and overall net profits. This form is then attached to Form 8825 for submission.
Schedule E FAQs
Of course, Schedule E can also be a complicated form to complete. Below, you'll find answers to several frequently asked questions (FAQs). If you have further questions about any, or would like more information, don't hesitate to reach out to a qualified tax professional, who can also help you complete any required forms.
What forms do I need to file?
A real estate investor's chosen business entity – legally considered a "person" in its own right – must file its taxes and provide individuals with a Schedule K-1 so that each individual taxpayer can subsequently file tax forms for themselves. Partnerships and S corporations file Form 8825 and individuals file Form 1040. Schedule E is considered part of Form 1040, and individual taxpayers will attach K-1 forms to it to verify their profits with the federal government.
Are there special rules for short-term vacation rentals?
There aren't special rules per se, but owners of short-term rentals (who often provide services above and beyond those that landlords normally provide) must be aware of potentially triggering the self-employment taxes. Short-term rental owners should also maintain awareness of any state or local taxes that may potentially be levied upon them.
Can a closely held C Corporation qualify for passive activity rules?
The same considerations and limitations described above apply to passive rental income that is generated by closely held C corporations. These businesses must file Form 8810 to report rental income, however.
The Bottom Line: Understanding Rental Real Estate Taxation Is Crucial For Real Estate Investors
As discussed earlier, it's critical for real estate investors to understand and fulfill their tax obligations. Likewise, it's also essential for them to be aware of the implications and impact of any taxable activities on their annual tax payments. To learn more about the business of real estate, and how to maximize profits and minimize losses from real estate investment, be sure to browse our Learning Center.
Get approved to buy a home.
Rocket Mortgage® lets you get to house hunting sooner.