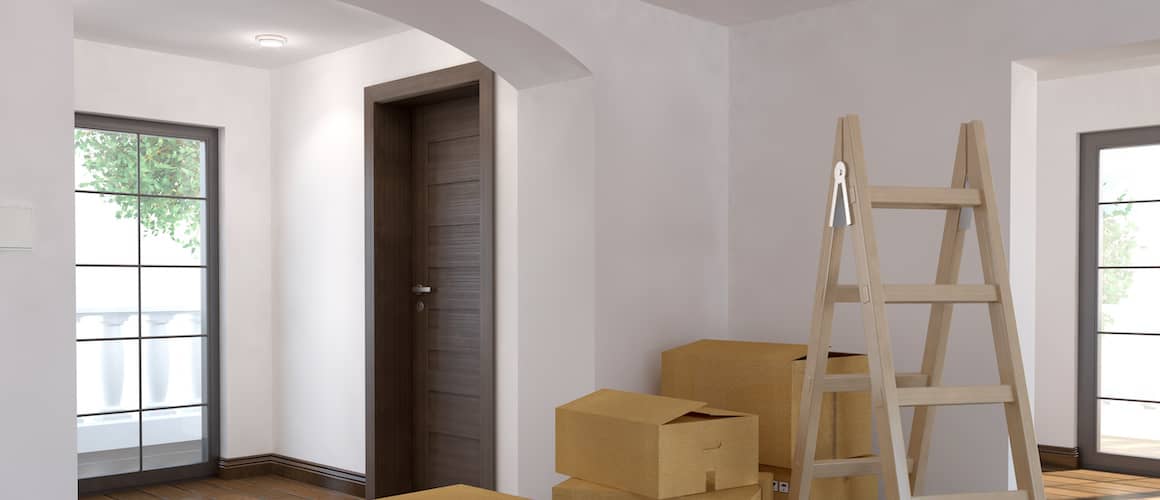 What You Need To Know Before Buying A Home From A Relocation Company
Ashley Kilroy7-minute read
June 24, 2023
Share:
If you're in the market for a house, you may not have considered a frequently ignored facet of the housing market: relocation companies. This guide explores buying a house from a relocation company and how to weigh the benefits and potential challenges involved. Whether you're seeking a streamlined experience or an exclusive range of options, understanding this alternative approach will help you make an informed decision. Let's dive in!
What Is A Relocation Company?
A relocation company, also known as a moving company or a relo company, is a professional service provider that assists individuals or businesses in relocating their belongings from one location to another. The primary purpose of a relocation company is to simplify and facilitate the moving process by offering a range of services related to packing, transportation and unpacking household or office goods.
Relocation companies typically have teams of experienced movers who organize and transport various items, including furniture, appliances, electronics and fragile belongings. Depending on their scope of operations, they may provide services for both local and long-distance moves. Services provided by relocation companies include:
Packing: Professionals from the relocation company can assist in packing belongings efficiently and securely, ensuring they are undamaged during transit.
Loading and unloading: The movers handle the loading and unloading of items onto and off the moving truck, employing proper lifting techniques and equipment.
Transportation: Relocation companies have fleets of vehicles (usually trucks or vans) to transport the belongings from the origin to the destination.
Storage: If needed, relocation companies may offer short-term or long-term storage solutions for items that cannot be immediately moved to the new location.
Insurance: Many relocation companies provide insurance coverage to protect against any damage or loss that may occur during the move.
Unpacking and assembly: Upon arrival at the destination, the movers can assist in unpacking the items and assembling furniture or appliances, if required.
Real estate transactions: Relo companies can facilitate the sale of your old home and the purchase of a new one.
Relocation companies can benefit individuals or businesses that lack the time, resources or expertise to handle the moving process independently. Therefore, hiring a professional relocation company can ensure a smooth, efficient transition to your new location.
See What You Qualify For
Congratulations! Based on the information you have provided, you are eligible to continue your home loan process online with Rocket Mortgage.
If a sign-in page does not automatically pop up in a new tab, click here
How Does Buying A House From A Relocation Company Work?
Buying a house from a relocation company has crucial differences from a traditional home sale. Here's how it works:
You Work Directly With The Company
First, you'll work with the relocation company instead of a real estate agent to find and buy a home. As a result, you'll avoid real estate agent commissions and remain in communication with the company throughout the process. The downside is relo companies lack a real estate agent's flexibility and availability. For example, relo companies operate during typical business hours, while real estate agents can review and send offers during off-hours to expedite the deal.
You'll Select The Home Before You Move
Next, you can find property listings on the relocation company's website or through specialized real estate agents. When you find a property of interest, you can review the specific requirements mentioned in the listing (such as the company accepting contingency-free offers only) and submit an offer. Because relo companies prefer clean sales, you may have to waive the inspection and purchase the home as-is.
Remember, buyers typically choose a home before moving from their current location. This way, they avoid the hassle of scouring the market after relocating.
The Relocation Company May Help Coordinate Movers
Depending on the circumstances, the company may help coordinate movers on your behalf. For example, if you're relocating because of work, your employer may include movers in the relo package. Or, the relo company you're working with may provide moving services for customers. In these situations, a team of professionals will pack up your current home and transport your belongings to the new house.
The Benefits Of Buying A Home From A Relocation Company
Buying a home from a relocation company confers several advantages:
Everything Being Under One Roof
First, you and the company are the only two parties involved throughout the process. Therefore, you'll work with the same team of professionals for each part of the experience, from selling your home to finding a new one to organizing the move. This feature streamlines your efforts and simplifies the situation.
No Need For A Real Estate Agent
In addition, working with a relocation company eliminates the need for a real estate agent. As a result, you won't have to find an agent in an unfamiliar area or pay commissions for a home sale or purchase.
No Negotiations With The Seller
Because relo companies usually own the homes they sell, you won't have to negotiate with a seller before you move. Furthermore, because relo companies prefer contingency-free offers, you won't have to go back and forth with negotiations. Instead, the deal is straightforward from the time the company accepts your offer.
Less Competition For Homes
The residential real estate market consists primarily of buyers working with real estate agents for conventional deals with individual sellers. However, buying a home from a relo company means avoiding competition from the rest of the market. This aspect can help you buy a home more quickly, especially when low housing supply and high demand create a seller's market.
The Problems With Buying Real Estate From A Relocation Company
Most of the perks of buying from relo companies have drawbacks as well, such as:
You'll Have Fewer Homes To Choose From
Buying a home from a relo company means selecting from a narrow slice of the real estate market. As a result, you'll miss out on the supply of homes in the traditional market and solely rely on the offerings from the relo company. This dynamic can create situations where none of the homes for sale fit your wants and needs.
You Can't Negotiate With The Seller
Individual sellers can be more open to negotiations than relo companies. Therefore, you'll have less wiggle room with contingencies and concessions.
Most Homes Are Sold As-Is
Because relo companies generally don't negotiate the price or repairs on the homes for sale, you receive the home as-is. As a result, you might purchase a home riddled with problems, requiring tens of thousands of dollars' worth of repairs. Even if you know about the issues going in, you'll likely be unable to negotiate a lower price to fit your budget.
The Process Can Move Quickly
Although the corporate processes of a relo company can occasionally bog down a transaction, you'll usually close in less time than a conventional home sale. As a result, buyers must secure financing (meaning getting preapproval and applying for a mortgage) before making an offer on a home. Otherwise, the deal can fall through because closing day will arrive before your financing is in place.
More Paperwork May Be Involved
Relo companies like to reduce risk and don't like when deals fall through. Therefore, they require buyers to complete more paperwork than conventional home sales entail (and that's already a lot!), such as modifications to typical sales contracts and disclosures about the sale of the property. These documents can create confusion, burden the buyer with extra responsibilities and costs and prolong the closing process.
How To Prepare To Buy A Home With A Relocation Company
With the above information in mind, you can create a plan to buy a home with a relo company. This step-by-step guide is a helpful template to get started:
First, figure out a budget. Doing so means laying out your income versus expenses so you know how much you can allocate toward a monthly mortgage payment. In addition, you'll understand what you can afford for closing fees and related service charges from the relo company.
Get preapproved for a mortgage. This process requires thorough documentation, meaning you'll submit proof of income, credit history, bank statements and more. During this step, lenders will evaluate your credit profile as a borrower and decide how much money they'll lend you to purchase a home.
Have a plan for selling the current home. First, you'll check how much you have left on your mortgage to ensure the sale price can cover the balance, leaving you free to move. Then, you'll time the sale to align with when you want to move. Lastly, you'll work with the relo company to sell the home or find a real estate agent to help you sell the home.
Shop around for relocation companies. Every company has its own fees and methods, so it's critical to find one that suits your needs. On the other hand, if your employer is providing the relo service, you'll get in touch with the company they've hired.
Peruse the company's housing stock and make an offer. Doing so means developing a list of wants and needs for your new home and reviewing the homes available for sale. Then, you can submit an offer on the home that catches your eye.
Get approved to buy a home.
Rocket Mortgage® lets you get to house hunting sooner.
Is Buying A Home Through A Relocation Company A Good Idea?
Buying a home through a relocation company has benefits, such as access to well-maintained properties at competitive prices. However, it's critical to consider that homes are sold "as-is" without repairs or warranties. Relocation companies prefer clean sales without contingencies, and their limited availability may lead to slower response times. On the other hand, working with a knowledgeable real estate agent can help navigate the process. So, because every home buyer's needs are different, it's best to consider your specific needs and conduct thorough research before deciding.
The Bottom Line
Buying a home through a relocation company can offer advantages such as access to exclusive properties at competitive prices. However, because relo companies sell their properties without contingencies, options for negotiating are slim. In addition, you may not find a suitable home among the company's offerings. Ultimately, it's essential to consider your specific needs and research your options to know if buying a home through a relocation company is the right choice for you.
Buying a home on the traditional real estate market or through a relo company means getting financing. If you're ready to jump on a deal for a house, you can start the mortgage application process with Rocket Mortgage® today.
Related Resources
Viewing 1 - 3 of 3