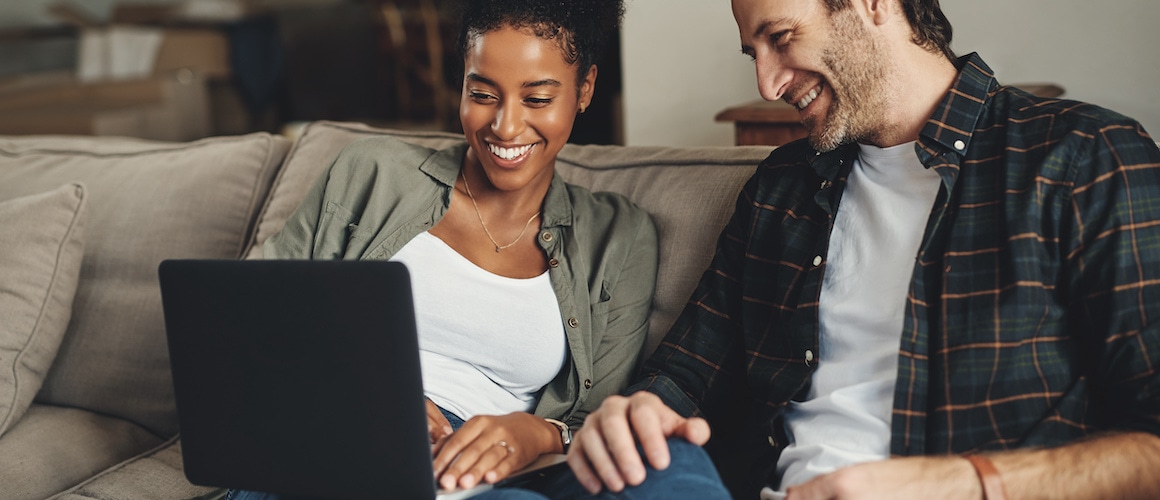 How To Refinance Your Second Home
Jamie Johnson4-minute read
March 24, 2023
Share:
A second home is a property you own in addition to your primary residence and live in for part of the year. You may also rent this home out short-term or simply use it as a vacation home.
If you're looking to save money on interest or access the equity in your home, refinancing may make sense. But refinancing a second home can be more challenging and there are a few things you need to know before getting started.
What Is A Second Home?
A second home is a single-family home that you live in for part of the year in addition to your primary residence. It could be a vacation home or a property that you regularly use for business.
However, it differs from an investment property, which is a property you buy to generate income. And refinancing a second home or investment property tends to be more complicated than if you only own one residence.
See What You Qualify For
Congratulations! Based on the information you have provided, you are eligible to continue your home loan process online with Rocket Mortgage.
If a sign-in page does not automatically pop up in a new tab, click here
Why Would You Refinance Your Second Home?
When you refinance, you're replacing your current mortgage with a new loan at different rates and terms. People choose to refinance a mortgage for numerous reasons, but it's usually done for some kind of financial gain.
If interest rates are lower than when you first took out the loan, you may want to refinance to save on interest payments. You can also refinance to shorten or extend your loan terms or secure a lower monthly payment.
Refinancing A Second Home Vs. A Primary Residence
There are key similarities and differences to be aware of when refinancing the mortgage on a primary residence and a second home.
Similarities
You'll have to apply for refinancing with your lender.

Your lender will require certain documentation and check your credit score.

You'll go through closing and replace the current mortgage with a new loan.
Differences
Refinancing a second home typically comes with higher interest rates.

These loans come with stricter lending requirements.

You may need to prove you have more cash reserves.
Can You Refinance A Second Home If You Earn Rental Income On It?
To be considered a second home and not an investment property, you must occupy the home for at least 14 days out of the year. You can rent out a second home when you aren't using it but must stay there for at least 10% of the time it's rented out.
You can refinance a second home even if you rent it out and can even use the rental income to help qualify for your refinance. To do this, you must provide your most recent tax returns with Schedule E included and a copy of your rental income over the last 12 months.
Qualification Requirements For Refinancing A Second Home
Here are the requirements you'll need to meet to refinance a second home.
Credit Score
To refinance a second home, you'll have to take out a conforming loan through Fannie Mae or Freddie Mac. You'll need to have a minimum credit score of 620 to qualify, and you could receive a lower interest rate if you have good to excellent credit.
Loan-To-Value Limits
The loan-to-value ratio compares the appraised value of the home you want to buy to the amount you want to borrow and helps determine your eligibility. So, if you leave 20% equity in your home, the LTV is 80%.
For a rate and term refinance on a second home, the maximum LTV is 90%, meaning you'll need 10% equity. For a cash-out refinance on a second home, the maximum LTV is 75%, so you'd need 25% equity.
Debt-To-Income Ratio
Your debt-to-income (DTI) ratio is the percentage of your monthly debt payments compared to your income. Most lenders require a DTI ratio of 43% or less.
Cash Reserves
Most lenders will require between 2 – 4 months of cash reserves, depending on your financial situation and credit profile. Investment properties often require cash reserves of 6 months or longer.
Getting A Cash-Out Refinance For Your Second Home
You can also consider a cash-out refinance to access some of the equity you've built up in your home. With a cash-out refinance, you'll take out a mortgage for larger than you currently owe on the home. You'll receive the funds as cash and can use the money to consolidate debt or finance a home improvement project.
Second Home Refinance Rates
Mortgage rates are determined by many different factors, including current market trends, your credit profile and how much risk you pose as a lender. Mortgages for second homes do tend to be riskier because lenders know if you run into financial problems, you'll prioritize your primary residence first.
For that reason, these loans do tend to come with higher interest rates. But if you have a good credit score and payment history, you can still get a good rate on your refinance.
Steps To Refinancing Your Second Home
The process of refinancing a second home is similar to refinancing a primary residence. If you're looking to save money, shorten or lengthen your term or tap into your equity by refinancing, here are the steps you'll take.
Gather Necessary Paperwork
You'll need to provide specific paperwork when you refinance a second home. Your lender will ask for copies of your W-2, pay stubs, bank statements and previous tax returns. And if you rent the home out for part of the year, you'll need to provide a record of how much you've earned.
Collect And Compare Rates
It's a good idea to apply to and compare rates from multiple lenders. Your refinance rates can vary widely depending on the lender you choose, so getting multiple offers will help you find the best rates and loan terms.
The Bottom Line
If you own a second home and are looking to lower your monthly payments or save on interest, refinancing may be a good option. Refinancing a second home is a little more challenging than a primary residence, but it can be done. If you're ready to take the next steps, you can start the approval process with Rocket Mortgage® today.
Related Resources
Viewing 1 - 3 of 3