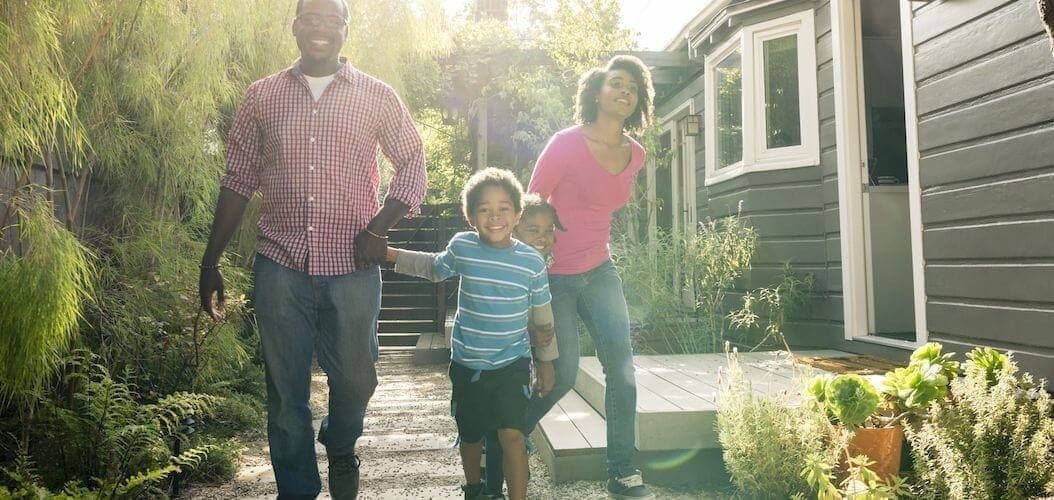 Mortgage Recasting: What You Should Know Before You Reamortize
Victoria Araj8-minute read
July 12, 2023
Share:
Homeowners who want to save money on their home loan might want to consider options such as a mortgage recast. You'll likely be able to pay less overall in interest costs and lower your monthly payment.
For those who don't have cash flow issues – meaning you have money left over after paying your monthly obligations – making extra payments might make a lot of sense. Making a lump-sum payment toward your mortgage principal will help you get debt-free a lot sooner. Unlike refinancing, you won't have to go through the hassle of applying for a new loan. You'll need to come up with a significant lump-sum payment, which your lender will factor into a new, lower monthly mortgage payment after your mortgage is recast.
However, is recasting your mortgage the best choice? Here's what you need to know before you reamortize.
What Is A Mortgage Recast?
A mortgage recast is when you make a lump-sum payment toward the principal balance of your loan. Your lender will then reamortize your mortgage with the new (lower) balance. Your interest rate and term remain the same, but you can lower your monthly payments because your principal went down.
Most commonly, homeowners recast a mortgage when they've purchased a new home but haven't sold their old one. Once the previous property has been sold, then the homeowner can use the proceeds of the sale toward a recast of their new mortgage.
A recast is also an option for those who receive a large amount of money and desire to lower their mortgage expenses. For example, a homeowner receives an inheritance or a large bonus from work.
See What You Qualify For
Congratulations! Based on the information you have provided, you are eligible to continue your home loan process online with Rocket Mortgage.
If a sign-in page does not automatically pop up in a new tab, click here
How Does Recasting A Mortgage Work?
The specifics can vary by lender, but here are the steps you can expect:
The homeowner makes a payment. You'll need to make a large lump-sum payment to a lender, typically a minimum of $10,000, though check the fine print to make sure. This money goes toward your loan's principal balance and reduces the amount you owe.
The lender reamortizes your balance. Amortization is a fixed repayment schedule that includes both the principal and interest. Once you make a lump-sum payment, the lender will then adjust the repayment schedule to reflect your new monthly dues.
The lender charges servicing fees. Many lenders charge a servicing fee for loan recasting. They typically aren't more than a few hundred dollars, but for specifics you'll want to contact your lender. Rocket Mortgage® charges $250 for a mortgage recast.
Again, recasting only lowers the amount you have to pay each month, it doesn't reduce your mortgage term.
How To Qualify For Mortgage Recasting
Not all lenders offer mortgage recasting and not all types of mortgages are eligible.
Here's what you need to qualify for a mortgage recast:
1. You Can't Have A Government-Backed Loan
You can't recast a Federal Housing Administration (FHA), United States Department of Agriculture (USDA) or Department of Veterans Affairs (VA) loan under the current government rules. Jumbo loans through Rocket Mortgage may be recast, but these policies are likely to vary from lender to lender. You'll need to refinance your loan if you're looking to change the payments on mortgages ineligible for recasting.
2. You Must Meet Minimum Principal Reduction Standards
Most lenders require the borrower to pay a minimum amount of money toward the principal before qualifying for a recast (usually $10,000), though it can also be a percentage of your principal. Although $10,000 must be put toward the principal, Rocket Mortgage doesn't require that it come in the form of a lump-sum payment.
3. You Must Meet Equity Requirements
You may need to already have a certain amount of equity in your loan before you qualify for a recast. Again, it can either be a fixed dollar amount or a percentage of your principal balance.
4. You Must Meet Your Lender's Payment History Requirements
Your lender might require that you have a history of on-time payments before you can recast. For example, Rocket Mortgage requires that you have at least two consecutive on-time payments on your current loan before you recast.
Keep in mind that individual standards can vary by lender, so it's best to check to see what you can qualify for.
Get approved to refinance.
See expert-recommended refinance options and customize them to fit your budget.
Should I Recast Or Refinance My Mortgage?
The good news is that there are plenty of ways to save money on a mortgage, including recasting and refinancing. Both methods will save you money, but their mechanics are different. There are advantages and disadvantages with either choice, so it's crucial to understand the differences to make the right decision.
Recasting Your Mortgage
The following are a few pros and cons to recasting your mortgage.
Pros
Recasting is less expensive. Instead of paying closing costs like you would with a refinance, you typically just pay a small flat-rate recasting fee.
There are no credit or appraisal requirements. You don't need to meet credit score requirements to recast your loan. Plus, there's no need to worry about waiting for an appraisal like you would for a refinance.
You can keep your current interest rate. A recast can allow you to keep your current interest rate, whereas with a refinance, you usually have to accept the current market rate.
You can save on interest and lower your payment. A recast can be the perfect solution if you have a large amount of money to put toward your loan, but you aren't sure how your income will change in the future. Recasting allows you to save on interest without taking on a higher monthly payment.
You apply your lump sum directly to the principal. If your lender doesn't allow you to apply money directly to the principal, ask if they offer recasting.
Cons
Your lender may not allow it. Some lenders don't allow you to apply extra payments to your loan principal – it'll go toward next month's payment instead. Though this will get you ahead on your payment, it won't save you any money on interest.
You need to make a minimum payment amount. Lenders usually only consider a recast if you make a minimum lump-sum payment that's either a specific fixed amount or a percentage of your principal. Plus, you'll need to pay a fee.
You don't shorten the term of your loan. Your monthly payment will go down, but your term remains the same.
You can't access your home's equity. Your contributed cash will be tied up in your home equity, which means you'll need to refinance or get a home equity loan if you need to access your home equity in the future.
Refinancing Your Mortgage
There are benefits and downsides to mortgage refinancing. Here are a few of them.
Pros
You can change your loan. You have the option to change the terms of your loan when you refinance. You can shorten your term, lengthen it, take a lower interest rate and even refinance to a new loan type. For example, to remove insurance, many homeowners refinance their FHA loans to conventional loans as soon as they reach 20% equity. You can't change anything but your principal when you recast your loan.
You can qualify with almost any loan type. You can refinance any type of mortgage loan. Refinancing may be your only option to change your monthly payment if you have a government-backed loan or a jumbo loan.
You can choose a new lender. Unsatisfied with your current lender? You can refinance your mortgage loan with a new one.
Cons
You'll likely pay more for the loan. A new loan usually costs more than a mortgage recast. This includes origination fees, appraisal fees and other related closing costs.
You'll potentially pay more interest. You technically are starting from scratch when you're getting a new loan. Usually, you'll pay more in interest in the beginning of your loan, and later more of your payment will go toward the principal. Plus, if you refinance to a longer term, you could end up paying more in interest throughout the lifetime of your loan.
How To Calculate Your Mortgage Recast
Your lender should be able to provide you with information, but it's not a bad idea to calculate a mortgage recast yourself. The easiest solution is to use a mortgage recast calculator, but let's take a look at how you can calculate it manually.
What you need to do is to look at the date when you intend on making the lump-sum payment then lower your overall loan balance. Then you'll need to calculate your monthly payment in the remaining years you have on your loan according to the new balance, using the same interest rate.
For example, you have a 30-year fixed-rate mortgage with a balance of $200,000 and a 4.99% interest rate. In this case, your monthly payment would be $1,072.43.
You decide to pay a lump sum amount of $40,000, which brings down your balance to $160,000. If you recast, your monthly payment goes down to around $857.94, lowering your payment by $214.49 each month.
Before you make your decision, you'll want to see how much you can save by making an extra principal-only payment on your fixed-rate or fully amortized loan.
Recast Mortgage FAQs:
Let's look at a few frequently asked questions about recasting a mortgage.
Mortgage recast vs principal payment: What's the difference?
Recasting a mortgage does require making a large payment toward your principal. However, you can make extra payments on your loan without recasting it. If you do this, you will have put yourself ahead of schedule, and you'll have less mortgage payments until you are paid off. Your monthly payment remains the same.
Paying ahead of schedule without reamortizing/recasting is like driving faster along your usual route to work. Reamortizing/recasting is like taking a different route that uses less fuel but gets there at the same time as your old route.
Can you extend mortgage amortization?
Yes. However, it can be costly. This will generally mean refinancing into a longer loan, but it can also be done through loan modification. Through refinancing, you could reamortize a 15-year mortgage into a 30-year mortgage. However, if your mortgage comes with prepayment penalties, you will likely have to pay them. Refinancing pays off the original mortgage and triggers those penalties, even though it may seem as though you are merely extending the mortgage.
Through loan modification, you can extend a 30-year mortgage, which is often an attractive option for individuals who are struggling to make their payments. If you are considering this option, speak to your lender about whether this will result in additional interest.
How soon can you recast a mortgage?
If you're itching to recast/reamortize, you're likely in luck. You only need to wait 2 months (during which you will have made your payments as agreed) after establishing an initial amortization schedule to recast the loan.
The Bottom Line
A mortgage recast is a helpful tool to get a lower monthly payment. It doesn't require you to apply for a new loan and the service fee is relatively low. It's a straightforward way to put extra cash toward your principal and enjoy an immediate lower payment for the rest of your loan.
Still, a recast won't change your loan term or interest rate. It's possible to change those to more favorable terms with a refinance, though. Take action and apply for a refinance today with the Home Loan Experts at Rocket Mortgage.
Get approved to refinance.
See expert-recommended refinance options and customize them to fit your budget.
Related Resources
Viewing 1 - 3 of 3