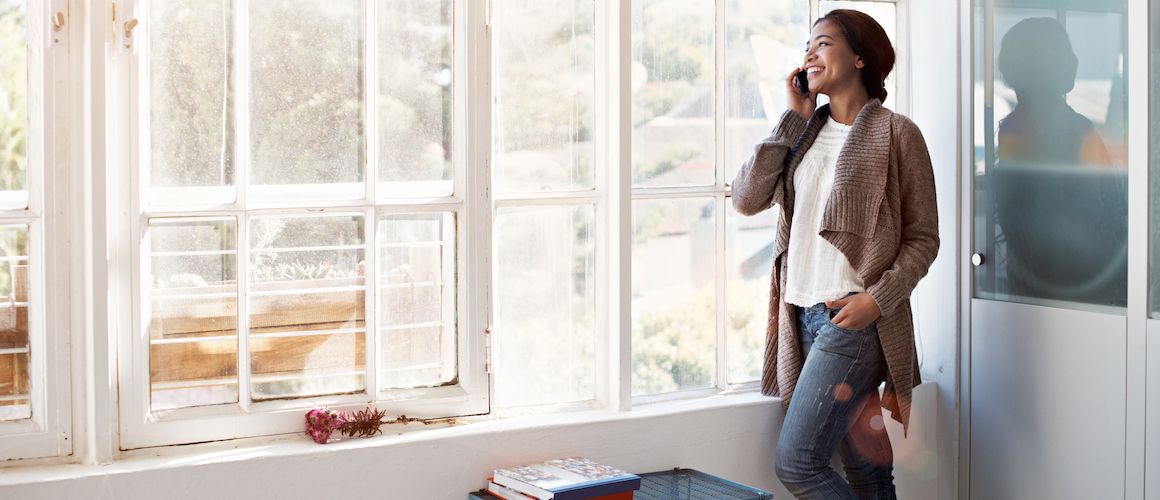 Paying Off Your Mortgage? Get Your Quote By Phone
Kevin Graham4-minute read
February 23, 2023
Share:
Are you getting ready to pay off your mortgage? Whether you're selling your home and moving into a new one or just looking to pay off your loan a little early, it's an exciting time.
In either case, you'll need a payoff quote. You can now obtain the payoff quote at your own convenience over the phone. Let's discuss how this works and some of the top questions we get regarding payoff. First, let's go over the information you need.
What We'll Need from You
Rocket Mortgage® takes your personal information and privacy very seriously. We want to make sure we're working with the right person. Whether you're getting the payoff quote yourself or being assisted by a third party, you'll need the following information:
Your Social Security number
Phone number on file with Rocket Mortgage
Your Rocket Mortgage loan number
Make sure to have this information ready when you call (877) 373-7433.
See What You Qualify For
Congratulations! Based on the information you have provided, you are eligible to continue your home loan process online with Rocket Mortgage.
If a sign-in page does not automatically pop up in a new tab, click here
Generating Your Payoff Quote
Once you have the information above, you can give us a call and have your payoff quote generated on the same day.
To get started, give us a call at (877) 373-7433. After that, you can respond to the interactive prompts with your voice or by pressing the keys on your touchtone phone.
We'll use the information above to identify you and make sure we have the correct loan.
Once we've identified your information, you'll be able to preview your payoff. You'll also be given the option to generate a payoff quote and understand how long the quote is good for; you have until this date to pay off your loan in full. If you don't make the payoff by the time the quote expires, you can call in and go through the process again to generate a new quote.
If you have a fax number, you can have your payoff quote faxed to you. It will also be automatically posted Rocket Account's Documents section.
Frequently Asked Client Payoff Questions
It's a simple process. However, there are a few other considerations to take into account. Let's review those now.
How Do I Send Funds For A Payoff?
Rocket Mortgage accepts only certified funds for loan payoffs: wire transfers, cashier's checks or certified checks. Your bank can help you with sending certified funds. Information on where to send your check or wire transfer are included in your payoff quote. Please include your name, loan number and property address on your payment.
Should I Cancel My Automatic Payment Plan?
Your payment plan will automatically cancel when your loan is paid off. However, if you plan to pay off your loan at the same time as your payment plan normally drafts, cancel the plan at least 24 hours prior to the drafting date.
If I Have A Payoff Quote, Do I Still Need To Make My Payments?
Having the payoff quote doesn't end your obligation to make your payments on time. A late charge may be assessed 16 days after a payment is due. If a late charge is assessed it'll be added to the amount of your payoff.
What Happens If The Certified Funds Are Short?
If there's a shortage, Rocket Mortgage will contact the sender to collect it. If we can't get in touch or if the remaining funds haven't been collected within 2 business days of the initial payoff receipt, the original funds will be returned to the sender with nothing paid off.
If this is the case, it's important to continue making your payments on time so your loan can be paid off in accordance with your initial amortization schedule.
Once My Loan Is Paid Off, Does My Escrow Account Continue To Satisfy My Tax And Insurance Payments?
No. Your escrow account does not remain open. If your taxes and/or homeowners insurance are currently in escrow, make sure to reach out to tax authorities and/or your insurance provider to ask for your statements to be sent to you or your new lender – whatever you've set up to ensure you keep current on both of these house-related costs.
What Happens To Excess Escrow Funds?
Any excess funds in your escrow account or overpayment will be refunded to you within 20 days after your loan is paid off.
If I'm Moving, Should I Provide My New Address To Rocket Mortgage?
Yes. If you overpaid at the time of payoff, any excess funds will be mailed to you within 20 days. If you haven't received your check for overpayment within 20 days, don't panic. The mail service may be taking slightly longer than anticipated. We'll also mail your 1098 no later than January 31 of the next year.
Frequently Asked Third-Party Payoff Questions
If you have a real estate agent, attorney or other individual helping you with the payoff process, they may have questions of their own. Let's address a couple of those here.
Do I Need A Signed Authorization For A Payoff Quote?
A signed authorization isn't necessary. However, you'll need the client's loan number, Social Security number and property address.
Do I Need To Provide The Client's New Address?
You should provide Rocket Mortgage with the client's new address. Any overage funds from the payoff will be refunded to the client within 20 days of payoff. In addition, the client's 1098 will be mailed to them no later than January 31 of the following year.
If you're looking to get your payoff quote, give us a call at (877) 373-7433.
Related Resources
Viewing 1 - 3 of 3