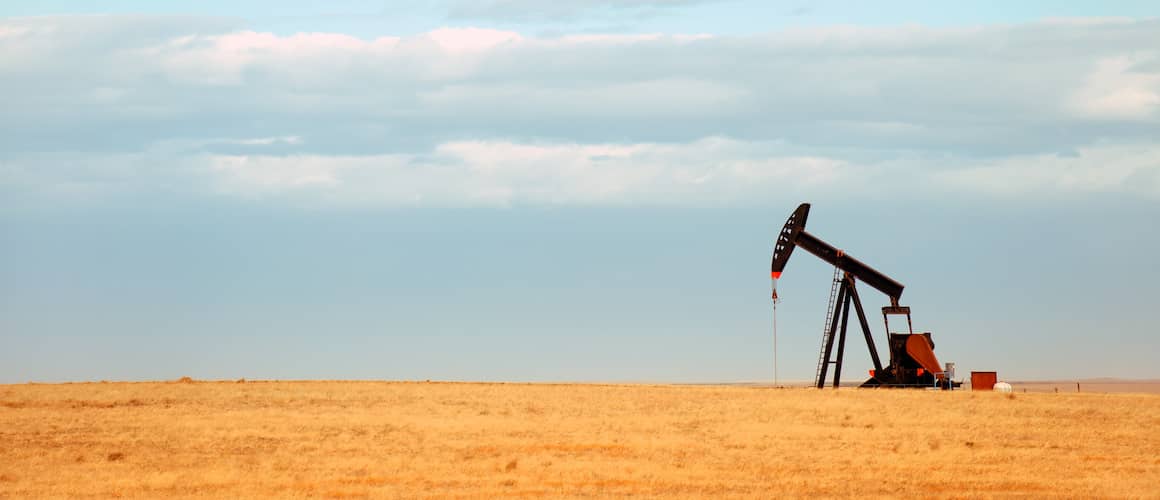 Know Your Rate: How Oil Prices Affect Mortgage
Andrew Dehan3-minute read
September 08, 2021
Share:
On the

Rocket Mortgage's Mortgage Rates Page

you can see up-to-the-minute mortgage rates. You might be wondering how we come up with them. As easy as it might be to believe that these numbers are made up out of thin air, there are several factors at play in the financial markets.One thing you might not think affects mortgage interest rates, however, is the worldwide price of oil. Believe it or not, oil investments – and plenty of other things – have an indirect effect on mortgage rates.
Oil Prices, Mortgage Rate And Coronavirus
The recent drop in oil prices due to COVID-19 has had and will continue to have an affect on the housing market. As of September 2020, OPEC predicts an even further drop in crude oil demand due to the pandemic. With falling gas prices, interest rates will drop as well.
On the flip side, the Federal Reserve is keeping mortgage rates at historic lows. In March 2020, the Federal Reserve cut its benchmark rate to 0%. This caused lenders, like Rocket Mortgage, to slash their rates.
Many people are choosing to buy new homes for the first time or refinance their existing home. These low mortgage rates and low crude oil prices reflect the precarious state of the market.
Investing In U.S. Bonds
It helps to know that one major predictor of mortgage rates is the yield on a 10-year Treasury note. The yield on a 10-year Treasury note tends to correlate with the mortgage rates. If the yield is low, so are mortgage rates.
Oil and many other commodities are traded in the futures market. In this market, buyers and sellers agree on the prices at which future barrels will be bought and sold. Futures are risky for both sides of the transaction because production costs can go up or down between the time the agreement is made and the time payment takes place.
With prices dropping and no one quite sure when they'll stop, U.S. bonds give investors a certain comfort that the oil market isn't currently providing. (Treasury bonds will always be paid off to prevent the government from losing the confidence of its investors and creditors at home and abroad.)
The problem for these investors is that everyone has the same idea. If everyone starts buying bonds, it drives down yields because the government doesn't have to offer such a high rate of return to get people to buy. This, in turn, drives down mortgage rates.
As noted above, mortgage interest rates are already incredibly low right now due to COVID-19. It's possible that, even if the Federal Reserve raises their interest rates, mortgage rates could remain low due to low oil prices, among other factors. Until the world's back in full gear and oil production picks up, rates may stay around where they are.
Time To Buy Or Refinance
While the U.S. economy may be in a spin due to the pandemic, lower mortgage rates are enticing for homebuyers and those interested in refinancing. It's possible that the Federal Reserve will keep mortgage rates low, but it's debatable how long they'll be able to sustain that.
If you're in the position to, investing in real estate is a great way to build financial independence. Whether you're buying your first home or an investment property, energy prices and interest rates may not stay this low.
Wrapping Up
Since most country's are run on fossil fuels, oil prices are often a sign of a country's economic health. If oil demand is high, that means energy use is high and the economy is growing. Low oil prices, when paired with the United States' current monetary policy, can mean low mortgage rates.
Take not that the 10-year Treasury note only affects the base mortgage rate you can get. Many factors go into the actual interest rate a client can get. These factors include the client's credit score, the number of points paid on the mortgage and the down payment amount.
Hopefully you know a little bit more about the way mortgage rates are set. A lot of factors are at play, but historically, low oil prices correlate with low mortgage prices.
Want to learn more about loans, mortgages, refinancing or home buying? Visit the Rocket Mortgage Learning Center.