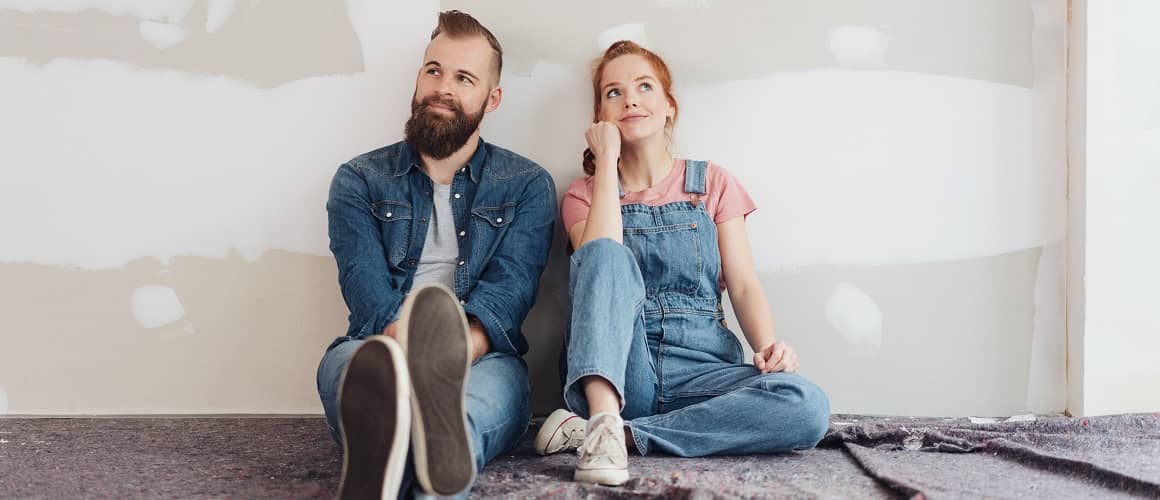 Flipping Vs. Renting: Which Is A Better Investment Strategy?
Miranda Crace7-minute read
May 06, 2023
Share:
You're interested in getting into the world of real estate investing, but you're not quite sure where to begin. There are several methods of real estate investment that can be profitable, but the key is choosing the one that will work best for you.
Two common ways to invest in real estate that are worth exploring are flipping houses and renting out an investment property. This article will take a closer look at flipping versus renting, including the pros and cons of each, to help you determine if either of these methods could be right for you.
Flipping Vs. Renting: Definitions
Before you can determine if real estate investing through flipping houses or owning a rental property is right for you, it's important to fully understand what each of these methods involve.
About Flipping Houses
House flipping involves purchasing a house or other residential property at a low purchase price and then turning it around to sell it for a profit. Often, this means buying distressed properties and completing renovations to increase the home's value before selling. When buying a distressed property to flip, it's important not to overpay for the home, and to complete the renovations as affordably as possible. Remember, the goal here is to maximize your profit, so you'll want to spend as little up front as possible to ensure you don't lose money in the transaction.
Flipping houses can also involve purchasing homes from sellers in financial distress. These homes are often listed below market value in order for them to sell quickly. These houses may still need some repairs and renovations before they're ready to sell, but they may not need as much work done compared to distressed properties.
About Owning A Rental Property
Buying a rental property is sometimes called the buy-and-hold method of real estate investment – because you buy an investment property and hold onto it rather than sell it. While you may be able to find an investment property that doesn't need much done in terms of work, you'll have other responsibilities to consider. You'll be responsible for finding tenants, collecting rent and maintaining the property. You'll also have to pay property taxes and homeowners insurance. You can enlist the help of a property management company to take care of the day-to-day responsibilities but remember that this will cut into your profit.
Ready to buy an investment property?
Start the process by getting approved online.
Passive Vs. Active Income
A major difference between flipping versus renting comes down to the way each of these endeavors is profitable. House flipping is an active form of investment, meaning you'll be actively involved in the process, which includes completing renovations on the property.
When you own a rental property, there's the potential to earn passive income, meaning you can continue to earn income without extensive effort. To do this, you'll want to hire a property management company. For an estimated fee of 6% – 12% of your monthly rental income, a property manager can handle nearly every aspect of running and maintaining your rental property, including:
Ensuring your property complies with local laws and regulations
Handling maintenance requests
Collecting rent and deposits
Showing and leasing your property when vacant
Of course, you always have the option to be actively involved in your rental property too by taking on the management responsibilities yourself.
Flipping Houses: Pros And Cons
Now that we've explored exactly what flipping houses involves, let's take a look at some of the pros and cons of this method of investing in real estate.
Pros
Some of the reasons why flipping houses might be attractive to real estate investors include:
Faster return on your investment: When you flip houses, you have the potential to make all of your money back plus any additional profit as soon as the house is sold. The faster you are able to make the renovations, the quicker you'll see a return on your investment.
No property management requirements: You won't have to deal with ongoing management and maintenance requirements when you flip a house. Once the house is sold, any additional repairs or renovations become the responsibility of the buyer.
You work for yourself: Whether you're flipping houses full-time or on the side, the only person you'll need to answer to during the process is yourself. You'll have complete control over how the renovations and repairs are handled, as well as your schedule.
The process is repeatable: Once you sell your first flipped house, you can use a portion of the profit to purchase your next house to flip. You'll also learn from your experience and build a network of trusted contractors as you go, so you may find that the process gets easier the more houses you work on.
Cons
Some reasons why investors may hesitate to flip houses include:
Higher upfront costs: You'll need a significant amount of money upfront to flip a house. Not only will you have to purchase the property itself, but you'll also need to cover the renovation costs, including labor and materials.
You'll spend more in taxes and fees: You'll have to pay closing costs when you buy and sell a house to flip, which will eat into your profits. You'll also have to pay short-term capital gains tax at your regular tax rate on the profit you make from the sale.
Market fluctuations: In order to maximize your profit, you'll want to sell the flipped property in a seller's market. If market conditions aren't favorable, you may not be able to sell the house for as much as you were hoping to, which could potentially lead to a financial loss if you spent too much on renovations.
A time-consuming process: Flipping a house takes no small amount of time and effort. It can take weeks or months to complete the renovation process depending on the condition of the property and the amount of time you're able to dedicate to the project. You'll also be dependent on the schedules of any contractors you decide to work with.
See What You Qualify For
Congratulations! Based on the information you have provided, you are eligible to continue your home loan process online with Rocket Mortgage.
If a sign-in page does not automatically pop up in a new tab, click here
Owning A Rental Property: Pros And Cons
Just like flipping houses, owning a rental property also has its pros and cons. Here are some of the biggest ones to consider before you move forward.
Pros
Buying a property and renting it out comes with several advantages, such as:
Consistent passive income: As long as the property isn't vacant and you have reliable tenants, rent will continue to come in each month.
Increased property value: It's likely that the value of your rental property will increase the longer you own it, as long as it's properly maintained. You could turn around and sell the property at a later date for more than you bought it for, adding to the profit you make on the property.
Tax incentives: Income from investment properties is taxed at the same rate as your regular income. However, you may be able to reduce your total taxable income by claiming a tax deduction on certain expenses involved with running the property.
Cons
Some of the difficulties that accompany the buy-and-hold method of investing are:
Potential difficulty finding tenants: When you own a rental property, there's no guarantee that you'll be able to find tenants in a timely manner. Before you buy a rental property, you'll want to research the vacancy rates in the area to get an idea of how easily you'll be able to find tenants.
Management expenses: You'll need to keep up with maintenance and the other expenses involved with owning a rental property. Whether you plan on doing this yourself or hiring a management company, the amount of money you spend on upkeep will cut into your profits.
Takes longer to earn back your initial investment: Because you'll be paid monthly by your tenants instead of all at once by a buyer, it could take a significant amount of time to earn back the initial money you put into your rental property.
Which Investment Strategy Is Better For Beginners?
If you're just getting into the world of real estate investing, you may be wondering which of these strategies is best for beginners. The answer to this question is whichever you are more comfortable with. Especially as a beginning real estate investor, it's important not to bite off more than you can chew, so to speak. If you're unsure about any aspect of the investment method you're considering, be sure to take the time to evaluate the endeavor from all angles before you jump in and get to work.
Should You Flip A House Or Rent It Out?
The decision to flip a house or buy a rental property is unique to each real estate investor. Each option can be profitable, so it all comes down to your preferred method. If you're someone who likes to take on projects and is good at do-it-yourself home upgrades, then flipping houses could be right up your alley. If you prefer to collect money over time with less physical effort required upfront, you may want to consider renting a property instead.
Also be sure to consider the differences in the way these investment methods make money. When you flip a house, you'll need money upfront not just to buy the property, but also to complete repairs. When you sell it, you'll recoup the money all at once, assuming you're able to sell it for more than you spent on the property initially, plus the cost of repairs. When you rent a house, you'll earn your money back slowly over a longer period of time as you collect rent, but there's no concrete end to your ability to earn income as long as you're able to find tenants.
The Bottom Line
Flipping and renting are two common methods of real estate investment. With house flipping, you buy a home below market value and then sell it for a profit, often after completing repairs and renovations to increase the property's value. When you rent an investment property, you own a property that someone else pays to live in. Each method can generate income when done well, but they come with their own pros and cons. If you're deciding between flipping versus renting, be sure to carefully consider your options before diving in.
Ready to finance your investment property with a mortgage? Start your application online with Rocket Mortgage® today.
Ready to buy an investment property?
Start the process by getting approved online.