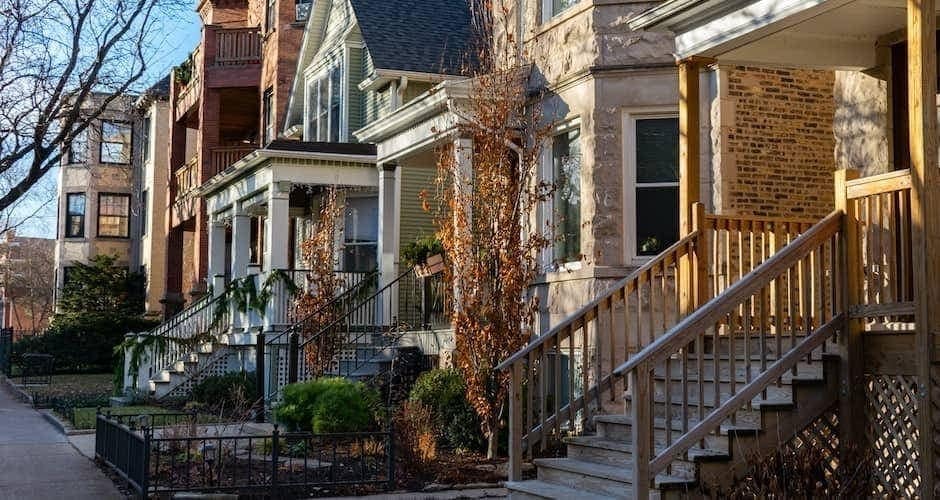 Buying International Property: How To Finance Foreign Real Estate Investment
Ashley Kilroy7-minute read
January 11, 2023
Share:
Most people dream of vacations abroad, soaking up sun or wandering neon streets. But foreign countries are worth more than a brief visit. They also offer valuable investment opportunities for U.S. nationals.
Investors interested in real estate may want to consider markets outside their own borders. From potential returns to portfolio diversification, buying international property comes with its perks. But it's also a complex process. Here's what you need to know before purchasing real estate abroad.
Why Buy Property Overseas?
The most common reason cited for investors to choose real estate investments is that they can diversify their portfolios. Overseas properties are no different – but that's not all. Here are some other reasons you might find foreign real estate a valuable purchase.
Expat Adventures
Who doesn't think about a life of adventure every now and again? Americans are well-known for setting their sights on the horizon. A foreign property can open up doors to a wide range of knowledge and excitements you wouldn't otherwise know.
You might also have a fascination with a certain country. By owning property there and exploring, you can expand your cultural understanding. From holiday festivals to quiet, everyday life, you'll have access to the local experience by living abroad.
Stretching Your Retirement Dollars
According to Numbeo, the world's biggest cost of living database, the average single person in the U.S. pays around $934.98 per month without rent. A family of four faces estimated monthly costs of $3,313.14. The country also ranks within the top 30 for highest cost of living index.
As a result, you may be facing a financially strained retirement. But that's only if you live in the States. You can settle in other countries with a lower cost of living. Thus, you can make your retirement fund last longer. It's even possible to raise the quality of your lifestyle as well.
Investment Opportunities
Along with diversification, one of the biggest draws to foreign investments is the potential for higher returns. In particular, emerging markets allow investors to benefit from higher rental yields and lower costs of living. And if your home country's market is currently stagnant or unstable, you can still participate in an economy experiencing growth. However, like any investment, it also comes with some inherent risks.
Financing can be difficult to find, and economic vulnerabilities, along with foreign laws, can reduce the safety of your investment.
See What You Qualify For
Congratulations! Based on the information you have provided, you are eligible to continue your home loan process online with Rocket Mortgage.
If a sign-in page does not automatically pop up in a new tab, click here
What Do I Need To Be Aware Of Before Buying International Property?
Investing in a foreign country's real estate can open up a number of opportunities. But there are certain hurdles that make it more difficult than renting out a beach house down the shore. Here are some potential obstacles to keep in mind.
Laws Of The Country
Every country has a unique set of laws. If you want to own property abroad, then you will have to learn which rules will impact your ownership. They can affect not only your purchasing process but lead to future disputes over property rights. Understanding the laws specific to the location of your real estate will help avoid or mitigate these conflicts.
Eligibility
Sometimes the purchasing process involves more than red tape. Certain countries may explicitly forbid or severely restrict the buying of property by foreign nationals. For example, foreigners cannot own land in Thailand. The only way to do so requires you to create a corporation that is majority-owned by Thai nationals.
You'll also find it difficult to purchase property in Greece or Mexico. While some areas are easier in the latter, both can be complex. For instance, foreigners need a bank trust, called a fideicomiso, to buy in Mexico, and a legal agent to buy in Greece.
Ownership Rights
The U.S. follows English common law, so it recognizes the concept of title and the bundle of rights this confers. But many countries adhere to entirely different laws. So, it's vital that investors know what rights property owners earn in the country they're considering.
Language Barriers
One of the most basic issues in buying property abroad is the language barrier. Buyers who aren't fluent will have a difficult time signing contracts or independently working through legal documents.
Some countries, such as Mexico, have a large population that speaks English. In that case, it's possible to find a subsidiary of an American lender who will offer a loan to non-Mexican citizens. Although, they'll likely prioritize people from the U.S. and Canada.
Currency
Any investor who dabbles in forex, or foreign currency, knows the particular risks that come with it. Buying abroad means you'll have to take on those risks. Namely, you'll have to deal with the currency fluctuations across two economies. So, you may face significant losses with each financial transaction.
Political Stability
Any time you invest in a physical asset outside your home country, you face political risk. Alternatively known as geopolitical risk, it's essentially the potential loss of property, income, or assets as a result of changes within a country. So, if you're property is located in an unstable nation, you risk the possibility of damages or loss.
Consolidate debt with a cash-out refinance.
Your home equity could help you save money.
How Can I Finance My Foreign Property Purchase?
U.S. lenders – including Rocket Mortgage® – do not finance foreign property purchases. Furthermore, foreign lenders use different rules for evaluating noncitizen mortgage applications. Noncitizens looking to buy U.S. property face the same when they go to U.S. lenders.
Your options will depend on the purpose of your purchase. Here are some methods.
Residential Or Recreational
Not everyone has a financial goal when they purchase abroad. Some just want a vacation home or a place to rest outside the country. Here are a few recommendations.
Cash
Cash really is king in some situations. By paying cash, you can close on the purchase quicker and possibly lower the overall cost. You also avoid dealing with the loan process, which can drag out even longer abroad. Occasionally, buyers using cash may earn discounts, upgrades, and more when they pay.
However, while it expedites the process, cash is likely best for properties already built. Paying upfront for an incomplete or in-progress structure can hurt you in the long run. The developer may face delays, bankruptcy, and more, making it hard to receive a refund.
Foreign Lenders
There are some benefits to a foreign lender. They have greater knowledge of the country's mortgage market and local laws. Plus, they may provide you with access to more favorable deals and interest rates. However, it can be risky for a non-citizen. Your rates may be much higher than locals receive, or you may be the victim of fraud.
It's also commonplace for foreign lenders to implement certain rules on noncitizens. For example, they may require you to have a minimum income, rights to reside in the country, or proof of sponsorship.
Developer Loans
You may be more interested in a property before construction. In that case, you may want to consider a developer loan. These loans help you finance the purchase of a home site, lot, or preconstruction property still in development.
The benefit of these loans is that they typically require little paperwork. Furthermore, there are no life insurance requirements or age restrictions. The financing may even come interest-free.
Investment
You may have your eyes set on a property in the hopes of building an income or diversifying your portfolio. Here are some of your choices.
Self-Directed IRA
A self-directed IRA (SDIRA) works much like a standard IRA account, but you're in control. You choose whether to open it as a traditional IRA or a Roth IRA, and it follows the same conventions. This works well for overseas properties since the IRA doesn't specify the types of investments allowed through an SDIRA.
However, there are risks with this option. While it can help you buy international property, it's not a loophole you can use to live on the property while still calling it an investment. The IRS specifically looks for transactions like that, and they will notice. You may want to review the Approved Nonbank Trustees and Custodians list maintained by the IRS for future reference.
Country-Sponsored Programs
Some countries have Golden Visa programs. These are specifically designed to encourage foreign nationals to buy property within the country's borders. Often, they offer benefits, such as automatic citizenship, to sweeten the deal for potential buyers and U.S. citizens. Spain is one such country, launching the program in 2013, and it only requires a 500,000 Euro investment.
You may also find affiliates and subsidiaries of American lenders in foreign countries. For example, Canada hosts a Rocket Mortgage affiliate (Edison Financial) that offers mortgages.
Buyer Beware: Foreigners Make Great Targets For Scams And Overpricing
Any potential investor interested in foreign property should act cautiously. Otherwise, they may find themselves at the other end of a scam. Even dishonest foreign brokerages have targeted expats, where they misrepresent the property itself. Or, they might inflate the expected return on the investment.
That's why it's so important to work with a reputable real estate agent in any country. They can help you navigate the landscape and handle negotiations. Researching the background of anyone you work with will help you avoid false identities or promises, but not completely. Search for agents tied to official networks, such as the Council for Estate Agencies (CEA) in Singapore, ask for references, reverse image search listings, and verify the identity of anyone you speak with to ensure you're protected.
The Bottom Line: There Are Ways To Make Your International Property Dream Come True
Overall, buying international property comes with a range of potential rewards but just as many risks. Your experience will vary based on the country you're interested in, though. Some may be easier to navigate than others.
North American countries, for instance, may have more familiar lending processes than those abroad. If you are interested in buying property in Canada using lender financing, consider Edison Financial, a sister company of Rocket Mortgage
Get approved to refinance.
See expert-recommended refinance options and customize them to fit your budget.