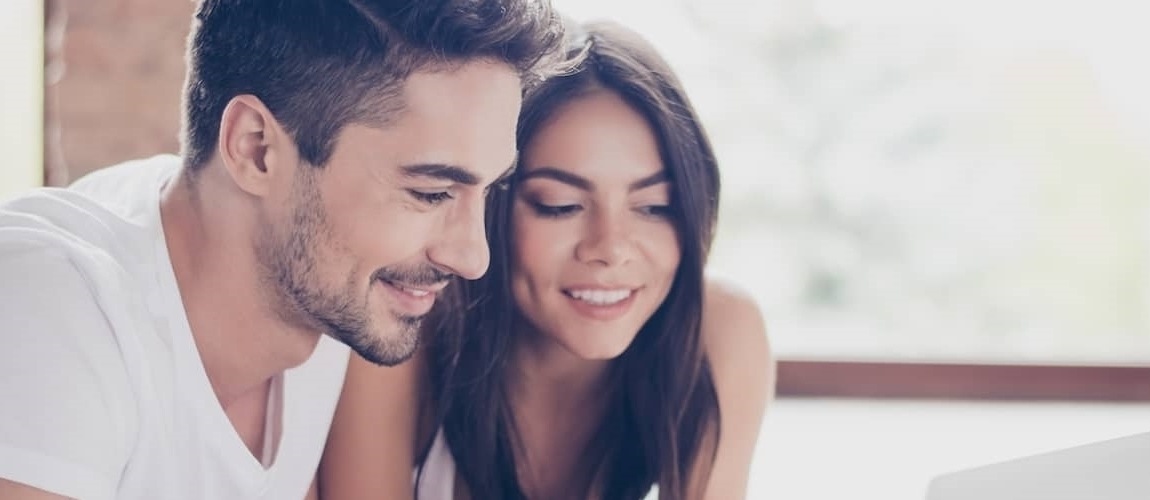 Best Places To Invest In Real Estate Now
Katie Ziraldo7-minute read
February 27, 2022
Share:
It was once said that there are only three things that matter in property: location, location and location. This golden rule is never more applicable than when it comes to investing in real estate.
When considering a real estate investment, there are many factors to keep in mind. Finding the right investment goes beyond the property itself, as the surrounding area will play a huge role in attracting potential long and short-term renters.
But is now the right time to invest? There's no doubt COVID-19 has had a strong impact on housing markets, leading to nationwide housing shortages and ultimately significant increases in home value. But as we inch toward our new normal, price surges and inventory shortages are expected to stabilize, making real estate investments increasingly appealing to many Americans.
What Are The Best Areas To Invest In Real Estate?
We cannot understate the importance of buying an investment property in a location with healthy financial growth. Considering factors such as the internal rate of return can protect your investment and help you avoid mental, emotional and financial stress down the road. When deciding where to invest, you should consider the location's population, home prices, average monthly rent, and its vacancy and growth rates.
So, with all these factors in mind – what are the best areas to invest in real estate in 2021? The following list was determined by analyzing data from the U.S. Census Bureau, Forbes' annual Top Housing Markets To Watch, and independent Zillow research.
1. Houston, Texas
Median list price:

$292,016

Median rent per month:

$1,041
Known for its top-tier entertainment and world-class dining, the fourth largest city in the U.S. is also one of the biggest homes to Fortune 500 headquarters in the country – second only to New York City – and as such jobs are in no short supply. The population in Houston is currently growing at a rate 206% faster than the national average. This surge may be connected to the growing economy, as Houston is also home to the busiest foreign trade port in the nation.
Great news! Rates are still low in 2022.
Missed your chance for historically low mortgage rates in 2021? Act now!
2. Orlando, Florida
Median list price:

$267,390

Median rent per month:

$1,196
As the most-visited tourism destination in the U.S., it's no surprise to see record-breaking growth in Orlando. The local population has grown 252% faster than the national average over the last 8 years, making Orlando the fastest-growing metropolitan region in the country. With a competitive housing market and one of the highest job growth rates in the nation, Orlando is a great option for real estate investment, seeing consistent growth in the value of single-family homes, condos, duplexes and townhomes alike.
3. Charlotte, North Carolina
Median list price:

$293,254

Median rent per month:

$1,135
Also known as the Queen City, Charlotte has seen a persistent seller's market for several years, with home sales and prices consistently on the rise. However, about 47% of residents choose to rent, making this potentially a very lucrative location for investment properties. U.S. News & World Report ranked this urban-suburban city as one of the best places to live in the U.S. in 2019, and the city is also considered a financial center with the second-highest banking assets in the country.
4. Columbus, Ohio
Median list price:

$199,994

Median rent per month:

$961
The capital of Ohio is known for being one of the best cities to live and work in the nation, with very affordable real estate and a growing rental market. There is a large population of students – who are typically renters – due to the variety of colleges in the surrounding area. As of April 2021, home prices in Columbus have risen 16.3% when compared to 2020, with homes typically selling after only 35 days on the market.
5. Dallas, Texas
Median list price:

$375,870

Median rent per month:

$1,052
The second Texan city to make this list has the lowest homeownership in the U.S., which may work in your favor, as renting is more affordable for most residents than buying. As of 2019, the overall cost of living in Dallas was 35% lower than the national average. Alongside low living costs, Dallas provides high job growth potential – currently being the #1 metropolitan area for job growth – which may be one of many reasons the population is expected to double in the next 15 years.
6. Tampa, Florida
Median list price:

$325,646

Median rent per month:

$1,131
Alongside some of the best beaches available, Tampa boasts one of the hottest markets in the Sunshine State. According to real estate experts, home inventory in the area is at the lowest point seen in decades, due to the high demand in the current seller's market. But with a growing economy worth over $130 billion and a cost of living that is 5% lower than the national average, this is still a promising area for investment.
7. Phoenix, Arizona
Median list price:

$329,559

Median rent per month:

$1,053
One of the highest appreciating locations in the country, the weather in Phoenix isn't the only thing that's hot – the housing market in the greater Phoenix area has seen home inventory reach record lows, with Zillow naming it as the second-hottest housing market in 2021. But as the pandemic begins to stabilize, more homes are becoming available, with the number of homes for sale rising over 6% between February and March alone.
8. Las Vegas, Nevada
Median list price:

$307,042

Median rent per month:

$1,102
With the surge in remote work opportunities, more and more residents are rushing to Las Vegas, particularly from more expensive areas like Southern California. The diverse economy extends far beyond the tourism, gaming and entertainment the city is known for, and although some experts predicted a market decline similar to the Great Recession, we have actually seen the opposite happen here, with homes selling at record prices and in record time. And as a bonus, Nevada offers no state income tax!
9. Colorado Springs, Colorado
Median list price:

$387,231

Median rent per month:

$1,131
Americans are moving to Colorado for a number of reasons, from the stunning national parks to the growing economy, and if you want to capitalize on this – Colorado Springs is a good option, as an investor can buy two homes in Colorado Springs for the same price of one in Denver. This growth has stayed consistent, with the local real estate market seeing positive appreciation for the last decade.
10. Atlanta, Georgia
Median list price:

$331,607

Median rent per month:

$1,153
In addition to being the fourth-fastest-growing region in the nation, Georgia is also considered one of the most productive states that contribute to the country's annual GDP. Atlanta is one of the only cities on this list that is currently in a neutral market as opposed to a seller's market, meaning home prices tend to be reasonable and stay on the market for a normal amount of time. And with 47.7% of homes sold below asking price last month, effective negotiations may lead to even more savings!
How Do I Spot The Best Places To Buy Investment Properties?
Potential investors can identify real estate investments that will yield high returns in several ways. For experienced investors, spotting a good investment might be second nature – but particularly following the economic climate of the COVID-19 pandemic, being thorough in your research is the best way to protect your investment. After all, it's always better to be safe than sorry when it comes to your finances.
Please note this list is only a few of the tactics you can consider when buying a rental property.
Consider The Neighborhood
When looking at property, it's important to consider the accessibility and appeal of the neighborhood. Things such as amenities, tourist attractions and local school districts will all play a role in attracting potential renters.
To research neighborhood information, including crime rates and future development, we recommend working with an experienced real estate agent, who can provide valuable insight into the area surrounding the home.
Population And Market Growth
If you're hoping to rent out your property, one of the most important steps in the research process is to ensure there will be an ample number of residents looking to rent - making it crucial to consider your desired location's population and market growth before investing in property.
Increased development and upticks in housing prices are both indications of growth "markers," demonstrating the area's ability to grow and adapt over time. To compare and contrast, we recommend you look at your location's statistics alongside other fast-growing cities in the U.S.
Calculate The Price-To-Rent Ratio
If you're driven by numbers and statistics, the price-to-rent ratio will be one of the most impactful tools in your toolbelt when identifying good real estate investments. The price-to-rent ratio of a property is the ratio of home prices to annualized rent in a specific location. Simply put, this ratio allows you to determine if it's cheaper to rent or own property in your desired area.
Price-to-Rent Ratio = Median Home Price divided by Median Annual Rent
For example, let's say you want to buy your investment property in Orlando, Florida. As previously discussed, the median home price in Orlando is around $267,390 and the median annual rent is $14,350. Following the equation above, this potential real estate investment has a price-to-rent ratio of 18.6.
Typically speaking, a ratio of 1 to 15 indicates it is better to buy than rent, while a ratio of 16 or higher indicates it is better to rent than buy. However, the price-to-rent ratio does not consider the overall affordability of a given market, so this should be considered alongside other factors when deciding where to invest.
The Bottom Line: Invest In Real Estate While The Market Is Hot
COVID-19 has had heavy financial implications for many Americans, but as the market begins to stabilize, real estate investing is back on the rise.
Growing metropolitan areas tend to be the most popular places to invest, but that doesn't always make them the most profitable. Regardless of size, target areas with signs of healthy growth markers for your investment, whether that be a rising population or upticks in housing prices. When in doubt, we recommend considering these top real estate markets for 2021 to strike while the market is hot.
If you're ready to take the next step towards investing in real estate, apply to get preapproved for a loan today!
Low rates were a big story in 2021. It was a great year to refinance!
Great news about 2022 so far: Rates are still relatively low.
Related Resources
Viewing 1 - 3 of 3