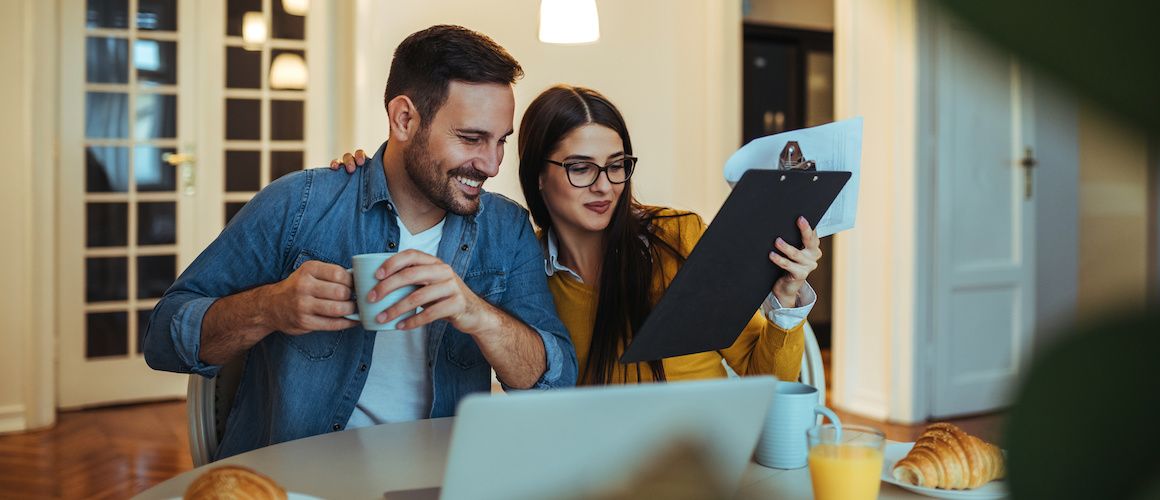 What Is An Appraisal Contingency And When Should I Use It?
Victoria Araj5-minute read
October 23, 2023
Share:
A contingent offer on a house lets you back out of a purchase agreement if you learn something about the home that compels you to cancel the sale. Contingencies help ensure you're not buying a home with major problems or paying more for a home than a mortgage lender is willing to finance.
Let's discuss how appraisal contingencies work when buying a home. Then, we'll consider different types of contingencies and whether you may need a particular contingency before making an offer on a house.
What Is An Appraisal Contingency?
Simply put, an appraisal contingency is important because it helps protect your finances when you make an offer on a home. An appraisal determines the fair market value of the home you'd like to buy.
As mentioned, a contingency in real estate is a condition that must be met before an offer can proceed, and it's kind of like a safety net. Therefore, an appraisal contingency means that if your home doesn't appraise for the amount you've agreed to pay, you can walk away from the deal with your earnest money deposit.
Your real estate agent might recommend that you include one or more contingencies when you make an offer on a home. Contingencies aren't individual contracts. Instead, they're included alongside your offer. As is true for your offer, the seller has the option of accepting or rejecting your contingencies.
How Does An Appraisal Contingency Work?
Your lender orders a home appraisal during your loan application and a licensed appraiser takes a look at the house you want to buy as well as the area it's in. The appraiser then gives you a professional opinion of how much the home is worth. Lenders require appraisals because they ensure that the home isn't selling for more than it's worth.
If the appraisal comes back lower than your offer, you'll want to ask the seller to lower the sale price, come up with the cash to cover the difference between the appraisal and your offer, or back out of the sale. You'll have leverage in negotiating a lower price if you have an appraisal contingency.
Ultimately, you may have to walk away from the sale if you and the seller can't reach an agreement. But, without an appraisal contingency, the option to walk away might not be available.
Waiving an appraisal contingency clause can make life extremely difficult for you if the home appraisal is low. You could be at risk of breaking the contract and losing your earnest money deposit, at the very least.
Other Types Of Real Estate Contingencies
A few types of contingencies exist in real estate. Let's take a look at each.
Get approved to buy a home.
Rocket Mortgage® lets you get to house hunting sooner.
The Mortgage Contingency
A mortgage contingency, also called a financial contingency or loan contingency, protects you if you can't get funding for your mortgage. Under a financial contingency, you aren't locked into your home sale until you receive a concrete approval letter from a mortgage company.
Mortgage preapprovals and prequalification aren't set in stone until you get full approval. Many first-time home buyers make the mistake of thinking their financing is a done deal once they receive a preapproval. In reality, you may not be able to get as much funding as you originally thought if your financial situation has changed from the time you received your preapproval.
You may be able to get your deposit back and walk away from the sale if you and the seller can't reach an agreement and you aren't able to get a loan.
The Inspection Contingency
An inspection contingency locks you into the sale contract only if the home passes an inspection. Inspections are more intensive than appraisals and give you a more in-depth look at what needs to be fixed in the home. Make sure you specify which types of inspections the home needs to pass in your contingencies.
Mold, pest and foundation inspections may be required. Your mortgage lender can help you understand which inspections are state-required and which are optional. For example, it's important to get an inspection for lead-based paint if you want to buy a home built before 1978 and the home hasn't undergone this inspection in the past.
If the home fails inspection, you can negotiate with the seller to have the problem fixed. Otherwise, you can back out of the sale.
See What You Qualify For
Congratulations! Based on the information you have provided, you are eligible to continue your home loan process online with Rocket Mortgage.
If a sign-in page does not automatically pop up in a new tab, click here
How Does An Appraisal Contingency Protect You?
Appraisal contingencies protect you and your lender from overpaying for your home. More specifically, they protect you financially if there's a serious difference in the home's value and the price you agreed to pay for it.
What Happens If The House Appraises For Less Than The Offer?
When your appraisal comes back for more than you offered on the home, your sale moves forward. But what happens if the appraisal comes in lower than your offer? You and the seller have a few options under these circumstances.
First, if you believe the appraisal is wrong, you may petition for a second appraisal. Think of a second appraisal as a "second opinion" on what the home is worth. You need to have a reason why you think the first appraisal was wrong in order to get a second appraisal. Recent home sale data and documentation of improvements the owner has made may help improve your chances of getting a better second appraisal.
Was your second appraisal still too low? Your options include:
Making a larger down payment: If you can make up the difference between the appraised value and the sale price, your lender may still offer you a loan.
Asking the seller to lower the sale price: Your lender will finance the loan if you can negotiate with the seller to lower the sale price to meet the appraised value of the property.
Any combination of the two options above: You might want to meet in the middle of these two solutions if you really love the home. For example, if there's a $20,000 difference in appraised value and your offer, you might agree to an increase of $10,000 in price and your seller might offer to reduce the sale price by $10,000.
When Should I Waive An Appraisal Contingency?
An appraisal contingency isn't required for an offer letter. There are instances where it makes sense to include the appraisal contingency and others where it's strategic to waive the clause. Here are some examples of situations where waiving the contingency seems logical:
You agree to pay the full amount. If you plan to pay in full, you'll need to consider making a larger down payment to cover the costs of the gap in the appraisal. An appraisal gap happens when a home appraisal is lower than an accepted offer, and this creates a gap in the home's worth versus the amount you offered.
It's a seller's market. You may want to avoid using an appraisal contingency if you're buying a home in a strong seller's market. A seller's market often means multiple offers for a single home and that buying competition is high. You can strengthen your offer by waiving your appraisal contingency if you love a home and you're willing to risk a low appraisal value.
You're buying a house with cash. Cash sales don't require an appraisal because there's no lender involved. Skipping the appraisal makes sense if you're buying with cash. That's because you know the purchase price of the home is right, and you love the property.
You don't care about the current value of the home. If you're looking for a fixer-upper or developing a property for future investments, you may not care about the current value of the home. In this case, you might want to waive the appraisal contingency.
The Bottom Line
The appraisal contingency clause can help protect your finances when you find your dream home and want to make an offer. If the home appraises for less than the agreed-upon sale price, the appraisal contingency lets you ask the seller to lower the price, offer more money for the house, or walk away from the sale.
Are you in the market for a new house? Get preapproved for a mortgage to know how much you can afford to pay for your dream home.
Related Resources
Viewing 1 - 3 of 3