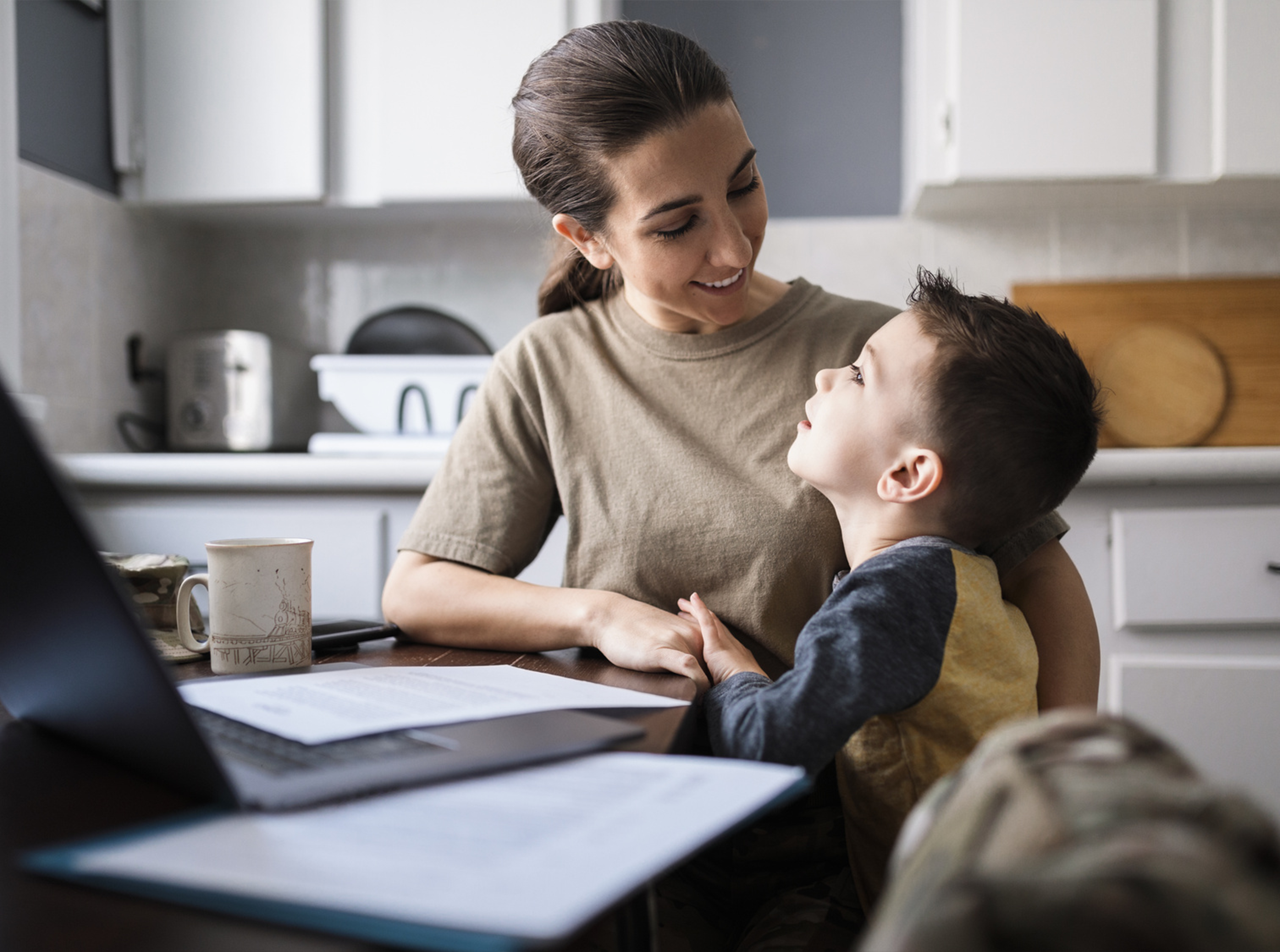 VA Loan
Let your service work for you.
Are you an eligible service member, veteran or qualifying surviving spouse looking to buy a primary residence?
A VA loan could get you into your new home at a competitive interest rate – typically with no money down.
VA Loan Requirements
Here's what you'll need to get started.
1.

580 Median Credit Score

A 580 credit score requirement means you don't need perfect credit to get a VA loan.

2.

Certificate of Eligibility (COE)

You'll need to obtain a COE to show lenders that you're a qualifying service member or surviving spouse.

3.

Debt-To-Income Ratio ≤ 60%

This debt-to-income (DTI) ratio makes VA loans more accessible than some other loan options.

4.

VA Funding Fee

This one-time fee paid to the Department of Veterans Affairs may vary depending on the size of your down payment.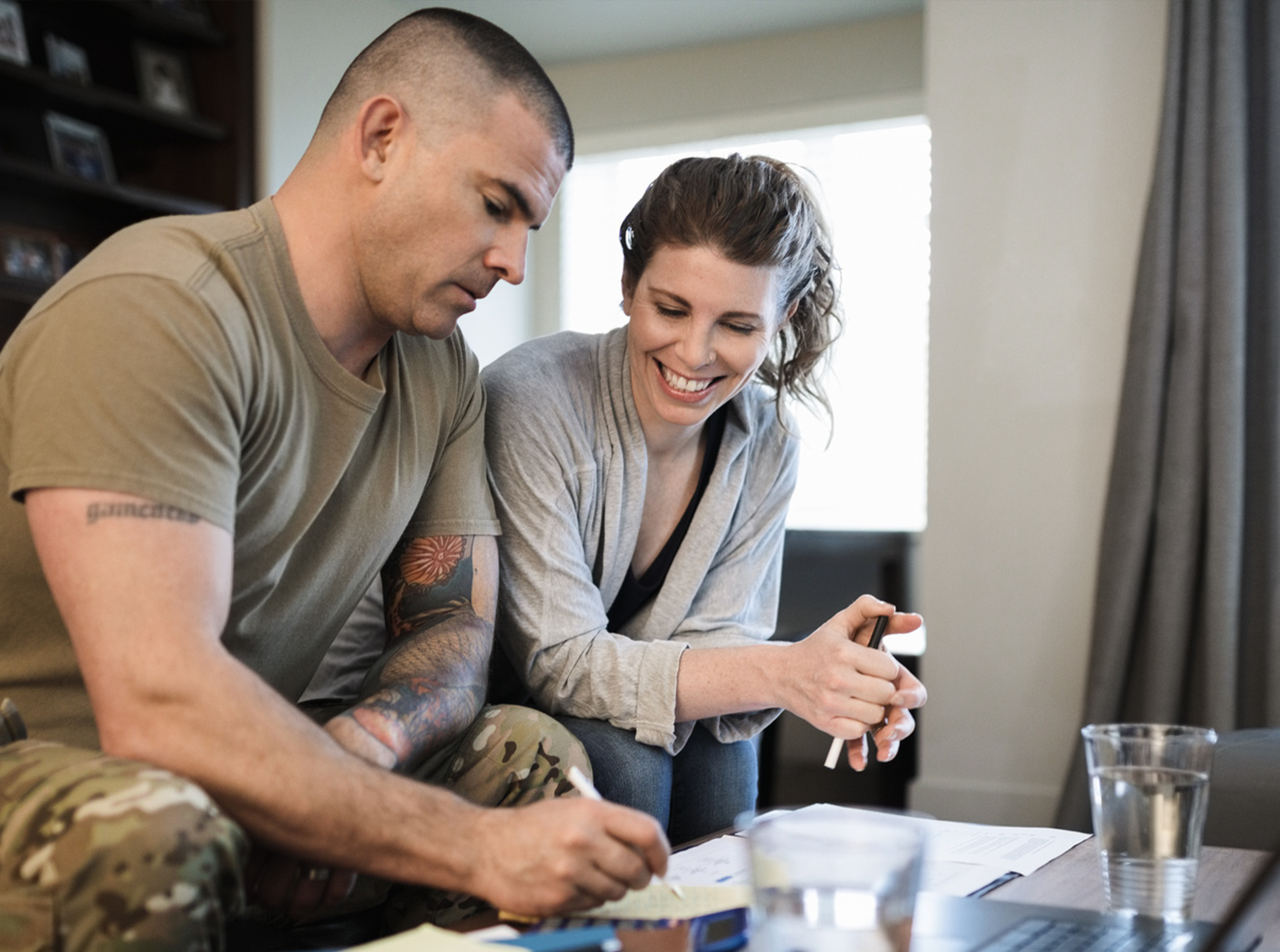 VA Loan Benefits
No Down Payment
In most cases, a VA loan allows you to purchase your new home with no money down.
Competitive Interest Rates
VA loans offer competitive interest rates, relative to some other home loan options.
No Private Mortgage Insurance
VA loans don't require you to make monthly mortgage insurance payments.
100% Access To Home Equity
A VA loan is the only loan that allows you to convert up to 100% of your equity into cash if you qualify.
Rate And Term Refinance Options
If you have an existing VA loan, you may be able to lower your rate or change your term with fewer documentation requirements. Often, no appraisal is required.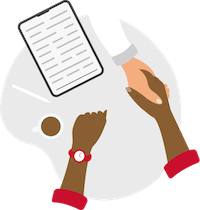 Get preapproved now.
A VA loan from Rocket Mortgage® is a more affordable way to make your dream of homeownership a reality.
See What's Possible
Use our calculators to see what homeownership could look like for you.
Ready for a VA Loan?
Rocket Mortgage takes pride in helping America's heroes get the financing they deserve.
Explore Your Home Loan Options