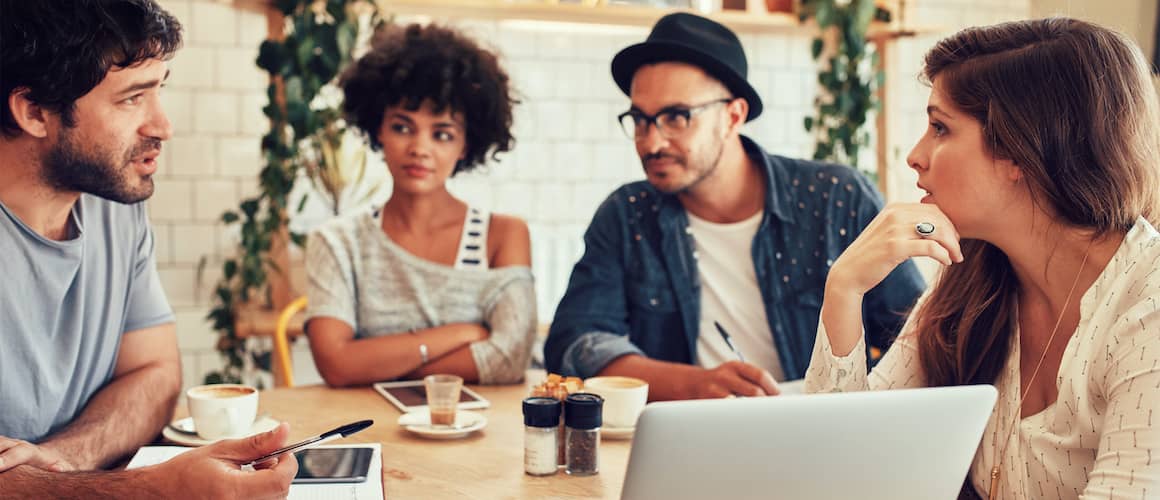 Zoom Towns Are On The Rise: Is This Lifestyle Right For You?
Andrew Dehan4-minute read
February 17, 2023
Share:
Working from home was growing in popularity and availability prior to coronavirus, but COVID-19 accelerated it quicker than anything else. Suddenly, entire communities full of commuters grew quiet as everyone headed to work, not down the highway, but down the hallway. As a result of this increase in remote work, communities started to be referred to as "zoom towns."
But what is a zoom town, exactly? How has this shift affected towns and cities across the USA? Read on to learn the answers to these questions, as well as how to buy a home in a zoom town.
What Is A Zoom Town?
The term "zoom town" is a play on the old term boomtown, which referred to towns and cities that experienced large growth due to oil discovery. The "zoom" in zoom town refers to the virtual conferencing software, Zoom, which many remote workers use.
So instead of oil, zoom towns are communities growing due to increased remote work opportunities. This shift toward remote work has result in changes in housing market trends. With fewer people having where they live dictated by their jobs, they're freer to live in areas of their choosing, as long as there's broadband internet access.
Effects On Small Town USA
COVID-19 caused many people to leave expensive cities for more suburban cities or small towns. According to a Gallup poll, remote workers went from 10% or less of the U.S. labor force to around 50% in less than a month due to the pandemic.
This shift has had a significant impact on smaller towns and cities, as people have left expensive, condensed areas for more property at a cheaper price. Small towns and cities have seen an influx of income, but they've also seen a rise in demand for resources.
See What You Qualify For
Congratulations! Based on the information you have provided, you are eligible to continue your home loan process online with Rocket Mortgage.
If a sign-in page does not automatically pop up in a new tab, click here
An Increase In The Remote Workforce
COVID-19 forced many businesses to go remote. While many mourned this loss of normalcy at first, when people adjusted, some decided they preferred full-time remote work. Less time commuting, great flexibility in when and where they work, a better work-life balance – these were all reasons that made people take steps to make remote work more permanent.
Businesses realized the upsides of this remote work as well. They understood overhead costs on space and utilities could be cut with less need for office space. Many noticed a rise in productivity as remote workers were not derailed by the distractions of the office. During the pandemic, many businesses announced that all or part of their workforce would remain remote long-term.
This increased desire for long-term remote work led many workers to want to live elsewhere since they could work anywhere with internet access. Many left cities with scarce real estate and high cost of living and moved to areas where they could get more for their money.
Here are some zoom towns that have risen in popularity.
The Top Zoom Towns
Search for the top zoom towns and you may find many of the same names. Here's a few of the common ones for reference:
Centennial, Colorado (Denver metro)
Frisco, Texas (Dallas metro)
Bellevue, Washington (Seattle metro)
Carlsbad, California (San Diego metro)
Fremont, California (San Francisco Bay Area)
As you see, these towns are outside of major cities, close to large-city amenities, such as cultural sites, restaurants and nightlife. They maintain lower property costs than comparable properties within the larger city limits.
Many are also closer to natural beauty, such as state/national parks and wildernesses. Zoom towns like these have become a magnet for those who live and work in the city and want more space and live closer to nature, but still near a big city.
Buying A House In A Zoom Town
When buying a house in a zoom town, there are multiple things to consider. Here are some pros and cons to weigh before you make the leap.
Pros
These are the reasons to move out of the big city and head to a zoom town:
It's an opportunity to live in a more affordable city that's near major cities, attractions and nature
There can be more housing variety and lower costs
Extra work-from-home space and flexibility
No commute to worry about
Zoom towns could be a strong real estate investment opportunity
Cons
But with every positive comes a con. Remember that many people are looking to make this move, increasing demand in these areas.
Many of these town are experiencing housing shortages
Prices are rising significantly
Influx of home buyers in one area could lead to zoning law restrictions
Small towns are not equipped with enough resources to handle population growth
The further you get from populated areas, the less likely you'll have cellular and broadband access
Your office could reopen and require you to come in, which could make for an extra-long commute
What To Look For In A Zoom Town
The beauty of zoom towns is that they can occur all over. With working remotely, people have more freedom to choose where they want to live. Maybe you've been working in a densely populated area and would prefer to live a sleepy town near the woods, or farmland, or by a lake. Remote work makes this more possible.
If it has strong cellular and broadband service, you can prioritize what you value in a living space. Maybe you want to be closer to a thriving arts and entertainment area or a park with hiking trails. With remote work, you get to decide.
The Bottom Line: Zoom Towns Are Booming
The growth of zoom towns reflects the shift toward working remotely for many Americans. COVID-19 had a huge effect on where people work and how remote work is perceived. Workers and businesses are recognizing the value in this flexibility.
Unfortunately, many of these popular zoom towns are feeling negative effects of this shift. As new money is coming in, prices are rising and resources are tighter. The people who have lived in these areas before the influx may not be happy about newcomers raising prices and increasing traffic. On the other hand, they may be happy more people are moving to the area, especially if they're receiving more business because of it.
If you're lucky enough to be able to work remotely, weigh what you want from the place you're considering moving to. Is it important to be in a city or would you rather be somewhere more remote? Or maybe something in between?
Get approved to refinance.
See expert-recommended refinance options and customize them to fit your budget.
Related Resources
Viewing 1 - 3 of 3