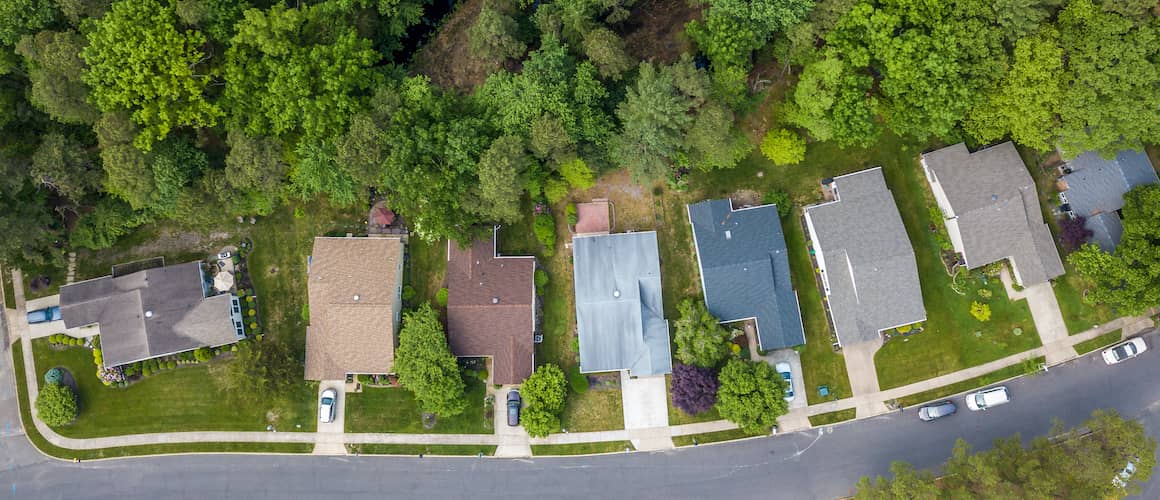 [Women's History Month] How Black Women Have Been Undeterred In Their Determination To Become Homeowners - A Reminder of the Resilience Within Us All
Stacey Tisdale5-minute read
February 17, 2023
Share:
Throughout American history, Black women have defied constant challenges to become homeowners – even during slavery.
Case in point: Etched into the stone along Boston's winding Greenway Park, visitors can see the spot where 25-year-old Zipporah Potter Atkins purchased a plot of land in 1670. Zipporah was a free Black woman, one of the first to own property in the United States.
No married woman could legally hold real estate then, but census and tax records show nearly 2,000 Black women listed as property owners across the South on the eve of the Civil War.
More Than An Abolitionist
Harriet Tubman was an extraordinary woman for many reasons. She called herself a "conductor" on the Underground Railroad. She was also a military spy, a nurse, and a homeowner.
In 1858, her benefactor, U.S. Senator William Seward, sold her a small home in upstate New York where she cared for her aging parents and offered food, shelter and medical care to anyone in need. In later life, Tubman bought an adjoining parcel of land to build a home for the elderly poor.
Ironically, she had little money as she grew older, and ended up donating the land to the African Methodist Episcopal church. Her one condition – that they build and operate the home as she would have done. Years later, when her own health failed, Harriet Tubman moved next door where she was cared for until her death in 1913.
See What You Qualify For
Congratulations! Based on the information you have provided, you are eligible to continue your home loan process online with Rocket Mortgage.
If a sign-in page does not automatically pop up in a new tab, click here
Banding Together
Emancipation found newly freed women banding together for survival and community. These benevolent societies provided funds for burials and other emergencies and they encouraged single and widowed women in particular to save and invest in land.
"Ownership equals power," says psychologist Tracey Laszloffy of the Center for Healing Connections in Connecticut. After centuries of slavery, owning property still carries deeper meaning for African Americans than for other groups. "Because with homeownership comes … power, security, control, valuation, a sense of achievement of independence. "
A generation after Emancipation, those early benevolent societies had multiplied and grown into a powerful network of Black women's clubs. Maggie Lena Walker led the national Independent Order of St. Luke's into the 20th century. She often said, "Black women must band together … put their hands and their brains together, and make work and business for themselves."
In 1903, Walker became the first African American woman in the country to charter a bank and the first woman president of a bank. Her home was her headquarters where she worked with civil rights leaders and oversaw her many businesses and philanthropies.
Riding The Renaissance
Due in part to women like Walker, vibrant Black communities appeared in cities around the country through the Roaring '20s, despite Jim Crow. It would be safe to assume that at least some Black women became homeowners in these neighborhoods but there are no records to track their individual achievements.
One woman in particular who "paid it forward" was Madam C.J. Walker. While Madam Walker's hair products business made her a millionaire, she was also a philanthropist, an activist for social justice and a real estate investor.
She understood the value of property as a tool of empowerment for African Americans, especially Black women. She urged her 25,000 sales agents to buy homes with their earnings. When she built her mansion, known as Villa Lewaro, on the banks of New York's Hudson River, she spared no expense. But while her neighbors prized their waterfront views, Madam Walker made sure to situate Villa Lewaro where it could be seen from the street to serve as a source of inspiration for little Black girls and boys.
Not Depressed By The Depression
As the Great Depression began, about 20% of the Black population owned homes. Racist government-mandated redlining and segregation created in the 1930s, however, would keep many African Americans out of the housing market and mired in poverty for generations.
A Force To Be Reckoned With
Single Black women emerged as a significant group of home buyers in the 1990s. For instance, conventional mortgage loans to Black women increased by 114% in metro Atlanta between 1997 – 2002, greatly outpacing growth among single white women and men. At the peak a few years later, the overall Black homeownership rate reached nearly 50%, more than half of that made up by women.
But as the housing crisis of 2007 unraveled the economy, single Black women were hardest hit, losing 38% of their wealth, compared to 10% for white women.
Many people had loans they could not afford and they couldn't sell their house because they were "under water," meaning they owed more than their home's value. The impact was so substantial that the homeownership rate among African Americans declined about 9 percentage points back to where it was in the 1960s.
Even worse, that loss remains stubbornly in place. While the rest of the economy flourished until last year, Black women had not recovered their losses to nearly the same extent. Now, COVID-19 has thrown them off course yet again – we just don't know yet how far.
Resilience
While times may feel uncertain for Black women in their quests to build wealth through homeownership, they need to remember their history. Case in point, Biddy Mason.
In 1866, beloved Los Angeles nurse and midwife Bridget Biddy Mason bought the first of many properties that would ultimately make her a wealthy real estate developer. This was a remarkable achievement for a Black woman at the time, but not her first.
Biddy was born enslaved and is said to have walked 2,000 miles from Mississippi to California where, at age 37, she petitioned a court and won her freedom several years before Emancipation.
Grandma Mason – as she came to be called – is remembered for using her real estate fortune to provide for her community. She offered food and shelter to those in need. She helped to found the city's first school for Black children, a daycare center, and the First AME church, for which she donated the land.
Standing On Their Shoulders
We are without question, in one of the most challenging economic times in American history due to COVID-19, with Black women among the hardest hit. Still, homeownership remains a priority for many, with women home buyers purchasing more houses than their male counterparts.
Let's remember the ways in which Black women have transcended systemic barriers in the past and found ways to build wealth through homeownership and use every resource available to us to keep breaking new ground.
You're not alone in your journey. TeamWealthWednesdays.com and Rocket Mortgage® have partnered in a campaign called Rebuild Your Dream. It's part of our commitment to bring you the knowledge and tools you need in order to prepare for homeownership and support you through the mortgage process.
Most important, as we reflect on the stories of these amazing women, let's also honor the trail that they have blazed by continuing to set an example of the ways in which there is more to Black women than the world often reflects back to us.