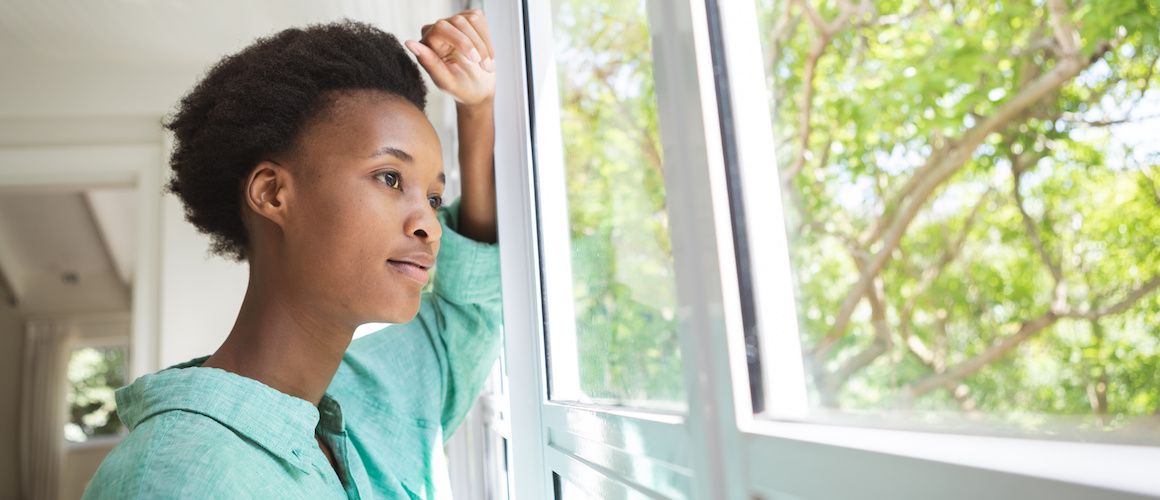 A Gender Gap You May Have Never Heard About: The Women's Housing Investment Disparity
14-minute read
September 08, 2021
Share:
First comes love, then comes marriage, then comes a house! American households are evolving and couples are having kids at an older average age. The old notion is out the door as single females are making money moves and buying homes. These shifts in family structures have largely been driven by an increase of women in the workforce, new career opportunities and financial independence.
Happy households come in all different shapes and sizes – some families maintain the nuclear structure while others enjoy a matriarchal structure or another alternative. Even though a woman still makes 82 cents to a man's dollar (as of 2018), women are taking on a bigger role in their family's financial decisions than their partners.
Single females are buying up more property than single males but are receiving the shorter end of the stick when it comes to the return on their investment. So what gives? We'll explore the various facets of this gender gap, why it may be occurring and the steps we can take to close it.
Single Women Own More Homes Than Single Men But Get Lower Returns
The National Association of Realtors' housing trends report showed that single females made up 18% of home buyers in 2019 with single men trailing at 8%. Surprisingly, a Yale study found that single females pay around 2% more when purchasing a house, and sell it for 2% less. 2% may not seem like that much, but after factoring the cost of a mortgage, single women are losing $1,600 per year on average compared to a single man in a comparable house. The researchers noted that the gap size depends on how long you live in the home, the longer you stay the gap decreases. An additional caveat to the 2% trend was that the discrepancy was reduced when single women bought from and sold to other women.
So, Why?
It's important to note that divorce can play a factor in the number of homes single women own, as they will often win the home in a divorce settlement. On the flip side, there are plenty of other reasons that can explain why women are purchasing more homes than single men. Women are earning more college degrees and are also typically less risky with money-making decisions.
There is a lot more at stake as these losses can make a big impact on your future financial health. Kelly Shue, Professor of Finance at Yale and one of the lead researchers of the aforementioned study, explains, "These variations in housing returns are large and may help explain the gender gap in wealth accumulation at retirement."
How The History Of Homeownership Has Shaped Today
While this piece focuses primarily on women's experiences in homeownership, it would be neglectful to ignore the intersectionality of housing discrimination throughout US history. There has been a variety of legislation and practices that made it more difficult for people of color, people with disabilities and the LGBTQ+ community to enter and profit from homeownership. The history is deep and complex, and we'll just barely scratch the surface, but we encourage you to learn more – what came before us has shaped where we are today.
Get approved to buy a home.
Rocket Mortgage® lets you get to house hunting sooner.
Single women surpassed single men in homeownership back in 1985. 41.8% of single men with no children were homeowners compared to 53.6% of women with no children. In 2015, 52.6% of single women with no children were homeowners compared to 46.2% of comparable men. When adding children to the mix, these numbers start to shift in favor of single men.
2015 data showed that married couples garner higher rates of homeownership with or without kids. Couples with kids were recorded at 70.8% and those without at 82.5%. The 19.8% disparity between single women with or without kids is massive compared to the 0.06% difference in single males. These numbers may show that single parents need more support in order to achieve their financial goals.
More open-minded views on family structure are leaving room for new types of family structures and partnerships that shift away from a traditional patriarchal family structure. In many cases today, women are surpassing their male partners as the family's breadwinner. While there has been a lot of progress overall, there is still more to be made.
Why Single Women Pay More And Sell For Less
There are a couple of reasons that may explain why this gap exists. Those stand-out factors are the negotiation process, market timing and potential attachments to a particular property.
Gap In Negotiation
Some studies have shown that women are less likely to negotiate. A more recent study examining salary negotiations found that women do "ask" as much as their male counterparts but they don't "receive" at the same rate. Some of the social perceptions of and biases against women may come into play in bargaining situations. For women of color, these issues may be compounded. As a result of this imbalance, women may need to arm themselves with more information and be better negotiators than their male counterparts to achieve their desired results.There are steps to help overcome this gap in bargaining outcomes. Later on, we'll explore different tips to help women do the right research and show up better prepared for bargains.
Market Timing
The study showed that, on average, single men timed the market better than single females, which plays a large role in return on investment. When looking at this factor, it's also important to consider the fact that there are 473% more single-mother households than single-father households, as of 2016. When adding children to the market timing mix, you may not have the same flexibility and bargaining power to hold out for a better deal.
Not Seeing True Value
The idea that women may be too particular about their potential home was mentioned in the study but not listed as a data-backed reason. The argument is that perhaps women are pickier about a property's features or fall in love with the house they see as "the one." Shue pointed out that this could account for part of the purchasing gap, but it doesn't necessarily explain why women's homes sell for less on the other side of their investment.The exact answer to this gap is a bit unclear. Perhaps women need to push harder than males to get the same results or do more research to appear just as informed – it's hard to say. Of course, situations change on a case-by-case basis but if you show up better prepared, armed with knowledge and greater confidence, you'll likely see better results.
How To Close The Women's Housing Gap: 13 Tips And Best Practices
Closing any gap built upon inequality and prejudice requires everyone to be aware and to actively fight against it. We can't control others' thoughts or actions, but there are things women can do to improve their bargaining outcomes and have a more positive home buying experience.
Before digging too deep into your home buying search, make sure you understand how mortgages and home buying works. See some great resources to reference or learn from below:
In the sections below, we'll explore different ways that we can close the women's housing gap and become savvier home buyers in general with tips from industry experts.
1. Know Your Rights
Feel confident and protect your rights by knowing them. If someone is engaging in any shady or discriminatory practices, you want to be able to recognize it and shut it down. The U.S. Department of Housing and Urban Development (HUD) has a wide network of housing help and information about your rights.
2. Improve Your Credit Score
Landing a great mortgage agreement is a crucial part of getting the best return on your investment. In order to get the best interest rates, you need to have good credit scores. The credit score needed to buy a house from a traditional lender is around 620. The minimum score needed for government-backed loans varies on the type of loan.
Build credit before applying for a mortgage.
Mason Miranda, a Credit Industry Specialist at Credit Card Insider, covers the importance of good credit: "The lender will run a hard credit inquiry to figure out how risky you are. Before looking for a mortgage, consider getting a free credit report from one of the bureaus and making sure everything is in order. If there are mistakes, try and fix them. If you have poor credit, consider building it up before applying for a mortgage."
You're better off waiting until you've repaired your credit. There are still some options for people with bad credit but a higher credit score sets you up for success and saves you money in the long run.
3. Seek Professional Advice
Once you've obtained enough information about mortgages and buying a home to feel comfortable discussing it, make an appointment to talk to a mortgage specialist. Even those who are well-versed home buyers can benefit from the current trends and insider tips that experts can provide. Make sure you come prepared with questions (relating to budget, credit, interest and more). Some could include:
How much home can I afford?
How much income do I need to buy?
Which type of loans do you offer?
Which type of loan is best for me?
What is the interest rate and the annual percentage rate?
See our list of mortgage questions for a comprehensive list of must-ask topics.
4. Consider Unemployment Rates And Other Stats
There are many outside factors that are great indicators of a home's potential value. A Director at Renovation 320, Nick Bond explains that his top "things to look for are: job and population growth, A-rated schools, and historic price increases for homes in the area."
Look at the unemployment rates in the surrounding area.
"The unemployment rates of an area can tell you a lot about the future evaluation of your property investment. You can count on areas with a low unemployment rate, wide job diversity, and high population growth potential to be a place where your investment will increase over time. These factors indicate that your potential investment is not a risky one. Check out free online government resources that will let you search by zip code for unemployment rates in any given area." – Madison Smith, Home Finance Expert at Best Company
5. Evaluate Comparable Sales
Armed with the information from your mortgage advisor, it's a good idea to do some additional research. Now that you have more details about the type of home you want to buy, your price range and other factors, you can narrow down the scope of your search.
Learn the detailed home history and find comparable properties.
"Make sure to get a detailed history of the home's story. Every home has a story and... that story impacts the value, investment potential, and highest and best use. Find detailed comparable sales. Not just the ones that are apparent but the ones that sold both on the height of the market to show the potential and those that might have been on the lower end and why that would impact their investment strategy." – Suzanne Seini, a Realtor® at Active Realty
Look at the price per square foot.
Finding homes to compare that have near-identical features is pretty much impossible in most areas. Mike Cetera, a Mortgage and Home Analyst at Forbes Advisor, explains, "It gets a bit trickier when comparing one home that has a pool or a three-car garage to another that doesn't. Take the sale price and divide it by the square footage to get the cost per square foot. Look for nearby homes for sale that have a list price below market value."
6. Look Into Special Loans And Low Interest Rates
In order to get the best deal on your mortgage, you should take advantage of additional resources and programs available to you. There is a wide variety of down payment assistance options in the forms of no/low-interest loans, grants and more. Depending on your vocation (nurse, teacher, firefighter or EMT), military-service status, age, race or other life circumstance, you may be able to find some assistance that can increase the return on your home investment. Find more information on HUD.gov.
7. See Past Aesthetics And Look At Investment Potential
Whether you're looking for your dream home or a rental property for supplementary income, investing in real estate is one of the best things you can do for your financial growth. In order to see a property's true investment potential, you need to see past external beauty and evaluate various facets of the home buying market discussed previously, like the location, home safety, structural integrity and potential growth.
Gauge the local rental market too.
"Learn about the actual rental market in the area where you are purchasing. How long does it take to find a suitable tenant? What are the actual rental rates in the area? If you have a high mortgage, you may be disappointed to learn that the rent won't cover the mortgage payment." – Melissa Zavala, Broker at Broadpoint Properties
Know the era of the home.
"Make sure to understand the era or year from which you are buying the home. This will resolve and answer a lot of questions for you and allow you to be more cost-effective in your renovations. A home that has "charm" [can come] at a price over the time of ownership." – Lukasz Kukwa, Real Estate Advisor at Coldwell Banker Residential Brokerage
Color is not a home buying factor (or at least it shouldn't be).
"Never pass on a house because of the interior color. Surprisingly few people bother to look past a home's existing color scheme. Don't be one of those people. Poor color choice can take tens of thousands of the price of a home but can be remedied for a fraction of that." – John Castle, Real Estate Agent in Ottawa, Ontario
8. Learn More About The Seller's Motivation
Understanding the seller's motivation not only helps you find a more effective negotiating tactic but it can also help you make a personal connection with them.
See if the current owner has a mortgage.
"Always do your research before deciding on an offer price. If a property has been on the market awhile, find out why. Also, look into whether the current owner has a mortgage or not, so that you can ascertain the amount of wiggle room in the owner's negotiations." – Melissa Zavala, Broker at Broadpoint Properties
Conduct a public record search.
"Use research to your advantage to find motivated sellers in the community in which you want to live. A public record search can reveal whether the house is in foreclosure or whether the owners are getting a divorce. Learning whether and when the house was last up for sale can help you determine how badly the owners want to sell." – Mike Cetera, Mortgage and Home Analyst at Forbes Advisor
9. Always Pay For A Professional Home Inspection
A home's value is only as accurate as its inspection. You should always get a potential purchase inspected. Without a quality home inspection, it's too easy to get burned and lose big time on your investment – especially if you're buying "as-is."
Don't skimp on your inspector – know exactly what you are getting into.
"Always, and I mean always, get a home inspection done before you purchase a home. Make your offer contingent on a clean home inspection. One person purchased a home and even got an inspection done, however the inspection was not thorough... he entire roof [had to be] replaced, and replace a few walls because water was leaking into the house every time it rained. Make sure you know exactly what you are getting into." – Austin Weyenberg, Founder of The Logic of Money
Use inspection results as a bargaining chip.
"When buying a resale home, particularly one that requires even a little bit of work, always pay for a professional home inspection. For a few hundred dollars, the report you get from the inspector becomes a powerful tool. Use this tool to re-open negotiations and potentially lower the sale price or prompt the seller to update or fix problems that would otherwise cost the buyer to pay out-of-pocket to fix." – Romana King, Director at Zolo
10. Show You're A Serious Buyer
By showing you're a serious buyer, you can help speed along the buying process and get the sellers to trust that you're a feasible buyer. Real estate expert and Product Manager at Tranio, Elena Milishenkova, recommends that you "make it clear that you have money to buy (for a down payment on a mortgage) and that you are ready to act quickly. Make it clear that everything suits you except the price."
Write a personalized letter.
"If you are serious about your offer write a letter. No one actually takes the time to write handwritten letters that tie in commonalities with the sellers. You will instantly stand out among a crowded field. People have a hard time saying no to emotion, especially if you make the letter personalized. Let the seller know how you plan to improve the property in the letter and how much you appreciated the hard work they put into the property up to this point." – Joshua Eberly, Co-Founder of Glanzair Properties
11. Experiment With Negotiation Tactics
There are various strategies that you can use to get the best price. The tactic you go with should be tailored to your specific market, property, seller and their personal situation.
You want to come prepared with detailed comparable stats. Milishenkova recommends excluding vague wording (like "cheap") and coming to the bargaining table armed with links to comparable listings, sales and exact numbers. She points out that being friendly helps sellers connect with you and feel more comfortable.
Find different ways to save.
"When negotiating, don't focus on just the sale price, consider the total cost of buying the house. For instance, buyers often need to add 1% to 5% of the purchase price to cover closing costs. Rather than [just negotiating] the sale price of the home, consider asking the seller to cover some of these costs. Sure, this won't lower your purchase price, but it ultimately reduces your out-of-pocket costs. You can also negotiate for things like the length of time to close, the time frame allowed for inspections and which appliances, fixtures or extras, if any, you want to be included in the purchase." – Romana King
Time is on your side.
"If there is strong demand for a property, then it will be tough to knock off much from the price...A lot of people will want to get their property sold quickly so they can move to another location and use the funds. Therefore, you can use this urgency to your advantage, promising to sign on the dotted line quickly but at a reduced price." – Baruch Silvermann, Founder and CEO of The Smart Investor
12. Be Patient And Know When To Walk Away
Sometimes there is no more room to negotiate. It's a great skill to not only understand your limits but to actually follow through when they are reached. You have to know your ideal price point, how much you're willing to budge and what additional factors could sweeten or sour the deal.
Keep an emotional distance.
"To negotiate a great deal on a home, you need to keep an emotional distance from every property you make offers on. One of the keys to negotiation is not emotionally needing the deal as much as the other party – you have to be willing and happy to shrug and walk away from the table. When you keep an emotional distance, you can make low offers on many properties, and some of which will find traction." – Brian Davis, Cofounder at SparkRental
There are plenty of fish in the sea – stick to your limit.
"Have your highest and best number in mind. Start 15% or so below it, and be willing to walk away if negotiations end up past your highest and best. The best negotiator is the one that knows when to fold 'em." – Brittany Hovsepian, Owner of The Expert Home Buyers
13. Don't Allow Anyone To Deter You
Searching for a home and losing out on a promising property can be draining. It's important to stay positive and not get deterred when things don't go according to plan. Some tips for dealing with discouragement include managing your expectations, understanding your reaction tendencies and handling disappointments in a healthy way. Milishenkova advises that you "remember that you always have an alternative, and if the seller refuses, you will find another option. This will help you feel more confident."
Know Your Worth
Ready to take the next step in your home buying journey? We offer a variety of resources tailored to where you are in your journey and when you want to buy a home. Our mortgage calculator can help you estimate your total costs. If you're already a homeowner who's interested in refinancing, this refinance calculator can help you know if you'll benefit or not. Knowledge is power – stay informed and don't settle for less than what you deserve.
Take the first step toward the right mortgage.
Apply online for expert recommendations with real interest rates and payments.