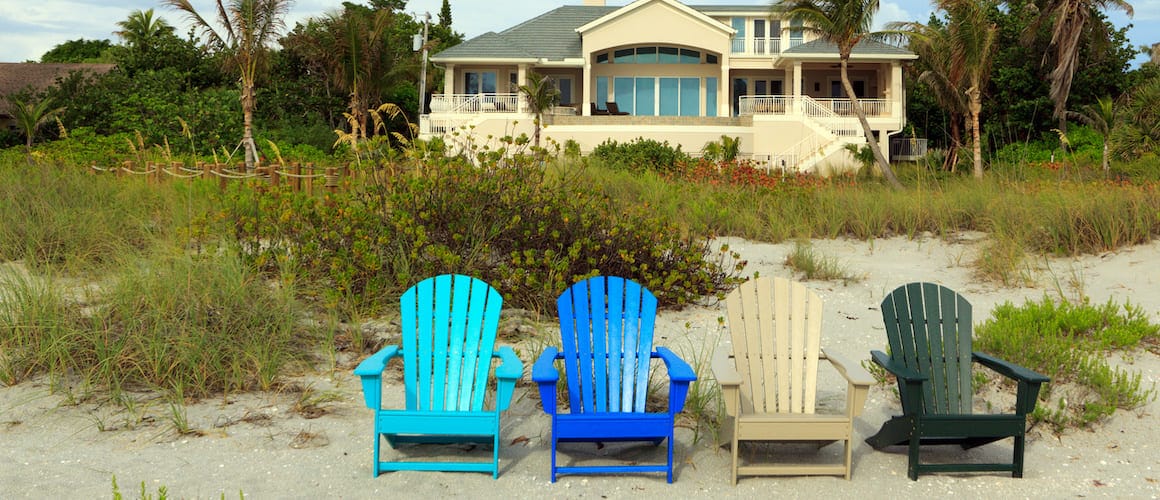 Using A VA Loan For Investment Properties: What You Need To Know
Ashley Kilroy6-minute read
June 28, 2022
Share:
Understanding The VA Entitlement
The VA doesn't lend money. However, it guarantees up to a quarter of your loan, which is called an entitlement. This is crucial to the benefits of a VA loan, including zero down payment. You can find your entitlement information on your Certificate of Eligibility (COE). Make sure you check it before you start planning costs.
VA Loans Are Assumable Mortgages
VA loans are assumable, which means that someone can buy a home by taking over the seller's VA mortgage loan. This often allows the buyer to benefit from financing with a lower interest rate if the market's current rates are higher.
In the case of VA loans, a buyer doesn't have to be a military or service member to apply for a VA loan assumption. However, depending on the loan, the lender may need to get it approved by the Regional VA Loan Center. So, it may take more time to process.
There is one instance where the seller doesn't need lender approval, though. It's when a buyer comes across a freely assumable mortgage that applies to any VA loan closed before or on March 1, 1988. Even without approval, the seller may still have to make payments if the buyer fails to do so. These loans also come with a cost drawback since loans from the late '80s usually have higher interest rates.
Keep in mind: you can't restore your entitlement unless the buyer is an eligible veteran. They must substitute their eligibility for yours.
The Basic Entitlement
Basic entitlement is the first part of VA entitlement. You have basic, or full, entitlement if you never borrowed a VA loan before, or if you fully restored it. Traditionally, it guarantees 25% of your total loan amount up to $144,000.
But that doesn't actually limit your potential entitlement. It just means that the VA's maximum guarantee for loans up to and under $144,000 is $36,000. There is additional, or bonus, entitlement for loans exceeding that amount.
Bonus Entitlements
The VA bonus entitlement, sometimes called additional entitlement or tier 2 entitlement, refers to any loan over the $144,000 basic entitlement. It's additional borrowing power that helps you purchase homes at a higher price point. Using your bonus entitlement, you can borrow over $144,000, and the VA will guarantee up to 25% of that amount.
It's important to note that eligible borrowers need to pay the VA funding fee even when using their entitlement. This fee essentially covers the cost to taxpayers and ranges from 2.3% – 3.6% of the loan amount.
The funding fee cost depends on the size of your down payment, whether you're refinancing or buying, if it's your first time borrowing a VA loan, and your type of service. Veterans with a service-related disability, active-duty Purple Heart recipients, and surviving spouses are exempt.
If you can't pay the fee upfront, you can roll it into your mortgage.
Loan Limits
Loan limits don't impact military borrowers with full entitlements. It only comes into play if you have a VA partial entitlement when you buy your second home. The loan limits in this situation depend on what county the property exists in. That means the Department of Veterans Affairs will pay your lender up to 25% of your county loan limit minus the entitlement amount you already used.
You can check out your county loan limits here through the Federal Housing Finance Agency.
If your loan amount exceeds $144,000 and you're using remaining entitlement, you may have to cover a down payment. A VA-backed loan may help you borrow above your county loan limit, though, in that case. But in the end, your lender needs to approve you.
What If You've Bought A Home With A VA Loan Already?
As mentioned above, one of the benefits of a VA loan is the ability to reuse their loan benefit. It's available as long as the qualifying service member maintains their eligibility and qualifies with a lender. So, you can buy a second home without worrying about a use limit.
You can even have two VA loans at the same time in some situations. But it usually requires a service member to receive permanent change of station (PCS) orders.
In most cases, though, your second VA loan follows the repayment of the first. You also have to pay off the original home if you want your full entitlement restored. If not, you can use the remaining entitlement to cover your new loan.
Alternatively, you may still have an unpaid loan on your first home that you plan to keep. While you'll need to qualify for both payments, your original VA loan-backed property can be transitioned to the second home.
Just keep in mind the VA's loan occupancy requirements. If you buy a property, you must move in within 60 days. Although, anyone on active duty can have their house or dependents act as a stand-in.
The Bottom Line
VA loans make homeownership affordable and accessible to our hardworking military service members. With it, the VA backs your loan up to a certain percentage. Thus, protecting your lender and reducing the price you have to pay.
If you're ready to use a VA loan to buy property, consider getting preapproved today. That way, you're ready to make an offer when you find the right opportunity.
Related Resources
Viewing 1 - 3 of 3