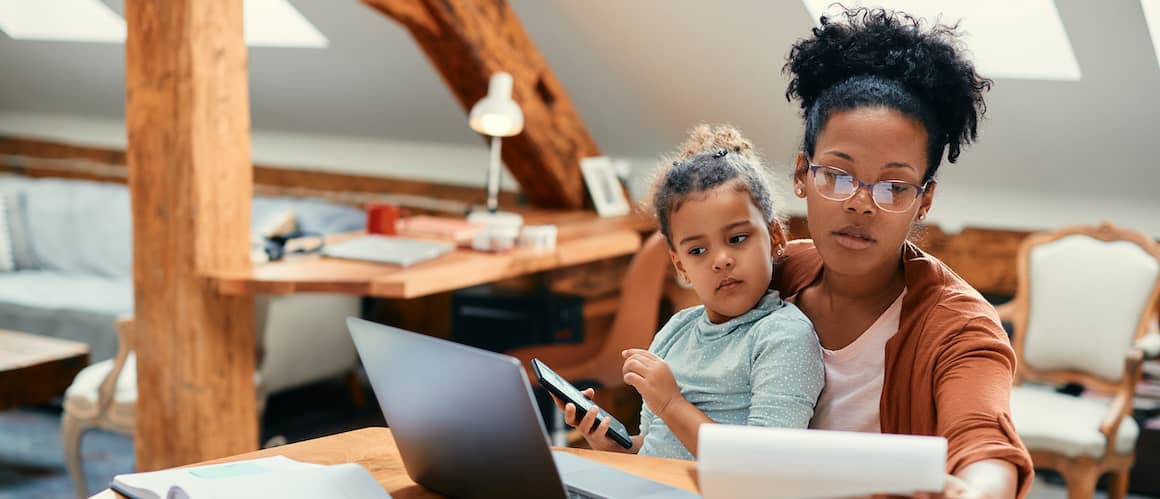 Rocket Money℠ Simplifies Managing Your Finances
Kevin Graham3-minute read
February 17, 2023
Share:
Finances can be a lot to manage, especially when it comes to dealing with your budget, credit and all those bills. Wouldn't it be nice to have a one-stop shop? Rocket Companies® wants to give you a tool to help manage your finances so you can spend more time focusing on what matters most.
Rocket Mortgage® is proud to announce the personal finance app Rocket Money (formerly Truebill) is joining our family.1 We'll go over some of the key features of the app and a special offer just for Rocket Mortgage-serviced clients.
Your Money In One Place
Rocket Money offers several features that enable you to really take control of your finances. Let's run through them.
Cut Unwanted Subscriptions
Cord cutting and getting rid of cable are big things nowadays. But you might have noticed that every different show your friends talk about is on a separate service. Next thing you know, you might have 10 different $15 monthly subscriptions so you can watch one show. Worse yet, life gets busy, and you forget to cancel.
Rocket Money has an interface that allows you to see all the subscriptions you're spending money on and cancel them in one place. No more forgotten monthly charges.
Your Budget
Rocket Money connects all of your financial accounts so you can have a full picture of where your money is going. It also works to identify your monthly bills and subscriptions based on recurring charges, separate from helping you to track your spending.
While you can stay high-level, Rocket Money also allows you to get as granular as you want. You're able to build a budget, categorize individual expenses and even set rules to automate this in the future. You could have separate line items for your major expenses, savings goals, vacations, entertainment or anything else. Having visibility into your finances can help you plan for your next major purchase and gain insights to plan your financial future.
Save Money Without Thinking
Because Rocket Money is connected to your bank accounts, using its Smart Savings feature the app can help you save the right amount of money toward your goals automatically, while also keeping a buffer to avoid overdraft fees.
Credit
Rocket Money can also help you keep track of your credit score and provides your full credit report. You can get your VantageScore® 3.0 credit score and insights into the different factors that impact your score as reported through Experian™. Rocket Money will also make suggestions to help you improve your score over time.
See What You Qualify For
Congratulations! Based on the information you have provided, you are eligible to continue your home loan process online with Rocket Mortgage.
If a sign-in page does not automatically pop up in a new tab, click here
A Gift To You
This all sounds great, but wondering how you can get started? We've got a great offer just for Rocket Mortgage-serviced clients.
As a Rocket Mortgage client, you'll get the Rocket Money premium service for free. You'll be able to take advantage of every feature we've talked about in addition to the following:
Unlimited budgeting categories: Quickly and easily set up a budget to track where your money is going.
Full credit report: In addition to your credit score, you'll also be able to see your complete credit report so you know what moves are impacting your credit history.
Net worth tracking: Have your net worth calculated based on a full picture of your assets and debts, including but not limited to your mortgage and any investment accounts. (You need to be enrolled in credit monitoring.)
Real-time account syncing: Make decisions based on the most up-to-date data across all your accounts.
Shared accounts: Share your finances with someone else so you can keep track of your finances together.
Premium chat: Get expert guidance to answer your questions.
Export data: Easily use your data for other purposes, such as filing your taxes.
As a Rocket Mortgage client, you'll get all of this and more, for free.
To get started, sign in to RocketMortgage.com to claim your offer. You can also find more information at RocketMoney.com.
1 Rocket Mortgage, LLC and Rocket Money Inc. are separate operating subsidiaries of Rocket Companies, Inc. (NYSE: RKT). Each company is a separate legal entity operated and managed through its own management and governance structure as required by its state of incorporation and applicable legal and regulatory requirements.
Take the first step toward the right mortgage.
Apply online for expert recommendations with real interest rates and payments.
Related Resources
Viewing 1 - 3 of 3