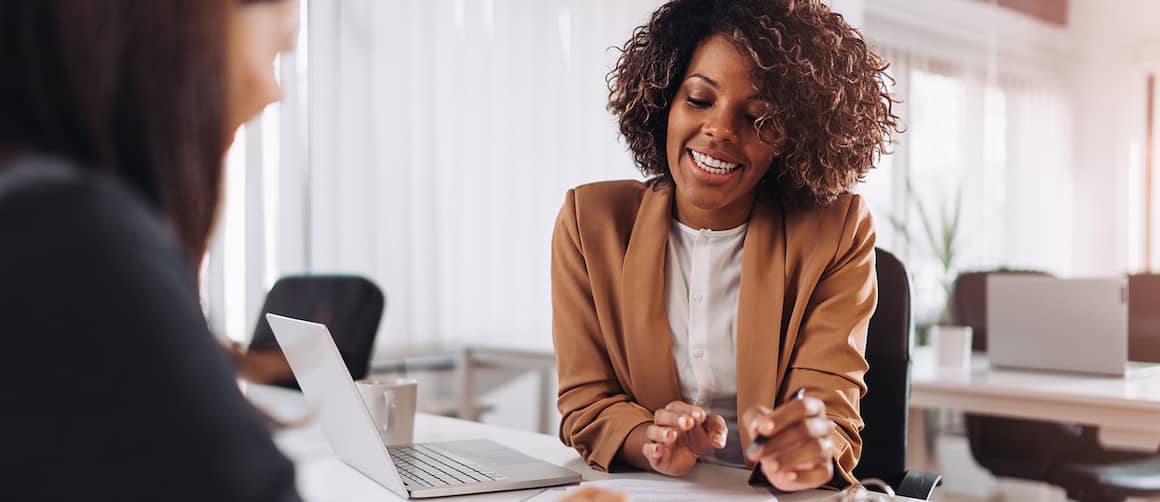 Mortgage Processor Defined, Plus How To Become One
Victoria Araj5-minute read
March 29, 2023
Share:
A mortgage processor, or loan processor, is responsible for assembling, administering and processing your loan application paperwork before it gets approved by the loan underwriter. They play a key role in getting your mortgage loan request to the final close.
Home buying statistics show that about 26% of home buyers cite paying down debt as the largest struggle when it comes to affording their first home. If you're currently planning on buying a home or you're in the process of doing so, it's important to know what the responsibilities of a mortgage processor are and what they will provide during these crucial steps.
What Is A Mortgage Loan Processor?
A mortgage processor, also known as a mortgage loan originator or loan processor, sets up the borrower with the proper documents for the loan program they want to use. They guide the borrower through the first step of loan processing. Once the paperwork is finalized, the mortgage processor then passes it through to the underwriter.
Mortgage Processor Defined
Mortgage processors streamline the mortgage loan process by compiling loan application documentation for the borrower.
Loan originators work with both the loan underwriter and loan officer to push through the mortgage loan request.
See What You Qualify For
Congratulations! Based on the information you have provided, you are eligible to continue your home loan process online with Rocket Mortgage.
If a sign-in page does not automatically pop up in a new tab, click here
What Does A Mortgage Loan Processor Do?
The main benefit of a loan processor is that they help streamline the process of applying for a home loan. The steps can be quite complex, but the loan processor helps you find the right loan for your budget and needs.Here are some of the core tasks a mortgage processor performs:
They collect your financial documents.

Collecting and ensuring that financial documents are in order is the most important duty a loan processor has. This step includes confirming that the correct documents are present and contain the accurate information needed for the underwriter. They compile documentation that includes tax returns, W-2s, salary income, proof of insurance, bank statements and evidence of assets and debts.
They analyze your credit report.

Loan processors order and examine your credit report by looking for any inaccuracies, late payments and collections. From there, they collect letters of explanation from you for further understanding. Having a good credit score increases your likelihood of getting approved for a home loan. The loan processor looks to see how you've handled paying past bills to confirm you'll be able to pay off future mortgage payments.
They track your deadlines.

Your processor keeps track of certain deadlines of your mortgage application timeline to ensure you close on your house on time and avoid any unnecessary fees. The timeline includes finding a home and making an offer, the home appraisal and completing the mortgage underwriting and final loan.
They work with the loan underwriter.

Loan originators work directly with the underwriter to finalize the application process. They're responsible for transitioning all of the correct compiled loan documentation to the underwriter for final approval.
What Happens During Mortgage Processing?
When applying for a home loan, the buyer will work with a loan officer or mortgage broker, who acts as a mediator between borrowers and lenders. Once you apply for a home loan, the time between applying and closing is known as "mortgage processing."
The lender reconfirms the home buyer's records during mortgage processing to ensure accuracy and completion of all the necessary data. The process entails verifying the buyer's information, ordering their credit reports and scheduling a home appraisal. The data found will determine your loan approval status.
What Is A Mortgage Document Preparer?
One of the key positions in mortgage processing is a document preparer. A mortgage document preparer is a person who gathers documents in a mortgage transaction; they're also responsible for ensuring that all this information is accurate and authentic.
Loan Processor Vs. Underwriter
Although both the loan processor and the underwriter are involved in the mortgage application process, the two roles have separate duties. The loan processor makes sure you have all of the proper documentation organized to apply for the loan. The underwriter's role is to analyze whether you'll be able to make the necessary monthly mortgage payments and decide if the loan will be approved.
Loan Processor Vs. Loan Officer
A mortgage loan officer and a mortgage processor are often confused for the same position. However, it's important to understand that they hold separate responsibilities in the loan application process. A mortgage loan officer is a licensed mortgage expert who helps navigate the borrower through the loan application process.
The loan officer will recommend the type of mortgage loan program that fits the borrower's financial needs. Once the borrower decides on the loan terms, type and size, the information goes to the mortgage processor, who then files the paperwork.
Basically, a mortgage processor acts as the go-between between the loan officer and the underwriter.
These three key positions work together when pushing a mortgage loan request through, each with a unique set of responsibilities.
How To Become A Loan Processor
The key to becoming a loan processor is developing a skill set that is diversified and works well in the financial industry. Gaining as much experience as possible through on-the-job training sessions and online financial courses will set you up to be more of an appealing hire. Let's review the steps you should take to become a loan processor:
Step 1: Earn a high school diploma. This is usually a minimum educational requirement at many loan companies.
Step 2: Earn a higher-level degree. It's highly recommended to graduate with at least an associate degree in a related subject, like finance, banking or business. This allows you to have the basic concepts of financial management and banking practices down.
Step 3: Receive your mortgage license. You'll need to take the NMLS Mortgage Education pre-training and pass the Mortgage License National Test to receive your mortgage license. This process will depend on the state that you reside in.
Step 4: Obtain employment. A loan processor works at places like credit unions, mortgage lenders and banks. From there, you'll want to receive on-the-job training. It's recommended to obtain computer software, communication and information processing skills.
Step 5: Work your way up. The longer you stay in the field, the easier it will be to advance in financial positions.
The salaries listed below do not represent salary estimates from Rocket Mortgage® and were pulled from the Bureau of Labor Statistics for educational purposes only.
Mortgage Processor Salary
The Bottom Line: Mortgage Loan Processors Help You Reach Closing Day
Just like underwriters and loan officers, mortgage processors are a crucial part of the mortgage process. Working with a mortgage processor can help you get everything in order for underwriting and keep your application on course for closing.

Ready to get your financing in order? Get approved now to start the process.
Get approved to buy a home.
Rocket Mortgage® lets you get to house hunting sooner.
Related Resources
Viewing 1 - 3 of 3