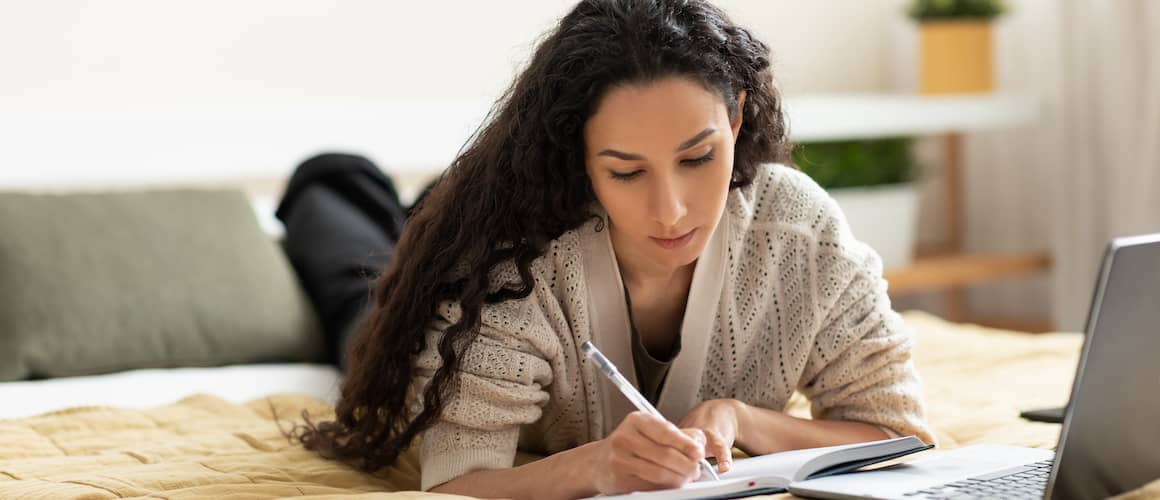 Letter To Home Seller From Buyer: What To Include
Josephine Nesbit4-minute read
July 24, 2023
Share:
In the real estate market, first impressions can make (or break) a sale. Sellers can spend weeks or months prepping their homes for sale while buyers use various tactics to make sure their offer stands out. One strategy is a letter to the home seller from the buyer.
An articulate, well-thought-out buyer letter is not guaranteed to work, but it could increase your visibility in a pool of buyers.
What Is A 'Letter To The Seller'?
A "letter to the seller" is a letter to the home seller from the buyer, also referred to as an offer letter. It isn't a required step in the home buying process. Many home buyers use this tactic in a competitive market, especially when there are multiple offers.
The letter to the home seller should highlight what you like most about the home, your ability to finance the purchase by the closing date, and why the seller should choose you over other offers.
How To Write A Letter To The Seller When Buying A Home
Take your time constructing a letter that lets the sellers know you're well prepared to purchase their home. Keep it short and stay positive. It's also a good idea to leave out any remodeling plans you have in mind. Always thank the seller for their time and thoroughly proofread what you've written.
1. Decide How You Want The Letter To Look
Before writing the letter, think about how you want the offer letter to look — handwritten, typed, printed on special paper, etc. This represents who you are, so it should be well-thought-out and intentional. Other potential buyers may be writing a letter as well, so put in the extra work to make yours stand out.
2. Introduce Yourself
Introduce yourself to the home seller so that the seller has a better idea of who they could be selling their home to. Keep it straight forward, you don't have to include a lot of personal detail. For example, you really like how close the home is to work and your favorite coffee shop. Let the seller know how conveniently located the home is to your points of interests.
3. Share Your Love For The Home
Express your love for the home. Point out details that caught your eye and why this specific house is your dream home. Does it have the number of bedrooms that you were looking for? Do you love the detailing on the trim or the French doors that lead out to a well-maintained garden? Give compliments where you can but be genuine.
4. Describe How You'd Live In The House
Many homeowners grow emotionally attached to their homes, so they might be looking for someone who will care for it and love it as they did. If you're really excited about the breakfast nook in the kitchen, let them know they designed a space you can't wait to enjoy.
5. Explain Your Offer
Explain your offer on the house so that the homeowner understands the possible transaction. Just because you make an offer, doesn't mean you can realistically complete the purchase. Tell the seller whether you plan to use cash or finance the home with a mortgage. Include a copy of your earnest money deposit, your down payment amount, and your mortgage preapproval letter with your offer letter to show how serious you are about the house.
6. Express Gratitude
End your letter to the home seller with an expression of gratitude. Even a simple "thank you for your consideration" can go a long way. The home seller may appreciate the thankfulness in your buyer letter.
7. Read Over Your Letter
Read over the offer letter at least once to make sure there are no errors. A well-written offer letter will make a good impression while one filled with typos or grammatical errors may cause the seller to not view you as a serious buyer.
8. Deliver The Letter To The Seller
Potential buyers typically don't contact sellers directly. Your real estate agent can deliver the offer letter to the seller's agent.
Great news! Rates are still low in 2022.
Missed your chance for historically low mortgage rates in 2021? Act now!
Example Of A Home Buyer Letter To The Seller
Dear Seller,
My name is name and my husband and I recently toured your home. The built-in bookcases and the French doors opening up to the small garden reminded me of a story book. Your home is really well cared for.
Not only is this a wonderful neighborhood to raise a family, but the house has the perfect amount of space. I also noticed the big open kitchen, we love to entertain and this is a must-have feature for us.
We have a mortgage preapproval for the amount on the listing, but we want to offer an additional $6,000 over the asking price to show our commitment to this beautiful home. We also have a 20% down payment and are well prepared to purchase this home.
If you accept our offer, please know that your home will be well-loved. I hope we get the opportunity to make memories in this home.
Thank you for considering our offer,
Name
Is Writing A Letter To The Seller Of A Home A Good Idea?
A letter to the home seller from the buyer isn't mandatory. It's a personal decision and a letter could help your offer stand out in a competitive market. Here are some pros and cons of writing a buyer letter.
Pros
Could prove financial stability:

A buyer letter to the seller is a great way for potential buyers to briefly paint a picture of their financial situation

.

Could put the sellers at ease:

A letter to the seller could appeal to the seller in an emotional way. If they know their home will be appreciated by new owner, they may be persuaded in your favor.
Cons
Could make negotiating more difficult:

Putting an offer in a letter could end up hurting the potential buyer when it comes time to negotiate. A bidding war could push up the price of the home and the seller could go with the highest offer.

Could provide too much personal information:

An offer letter that includes too much personal information could lead to discrimination depending on what the letter discloses. This would go against the Fair Housing Act, however, which prohibits discrimination on the basis of age, race, gender, etc.
The Bottom Line
A letter to the home seller from the buyer can help make your offer stand out in a competitive market. A buyer letter should introduce who you are, highlight your favorite features of the home, explain your offer, and express gratitude to the homeowners. If done correctly and in the right situation, it could sway the seller in your favor.
Ready to purchase the home of your dreams? Start the mortgage process today.
See What You Qualify For
Congratulations! Based on the information you have provided, you are eligible to continue your home loan process online with Rocket Mortgage.
If a sign-in page does not automatically pop up in a new tab, click here
Related Resources
Viewing 1 - 3 of 3