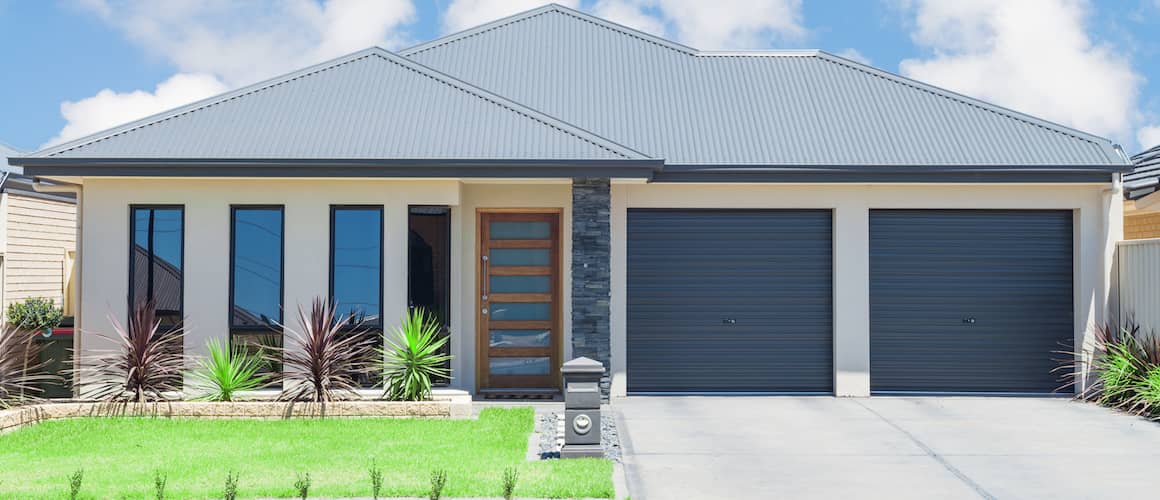 Homeowners Insurance: What it is, Cost And What It Covers
9-minute read
August 21, 2020
Share:
When it comes to buying a home, people usually focus on the purchase price, closing costs and down payment. Caught up in the excitement and, often, the sticker shock of the purchase, buyers forget about the costs of owning the home once the keys are handed over. One of the biggest is homeowners insurance. Sometimes required, always necessary, homeowners insurance is an expense that enables you to protect your home, your belongings and even yourself. Read on to learn more about what homeowners insurance is, the average homeowners insurance cost and why it's totally worth it.
What Is Homeowners Insurance?
Homeowners insurance is a financial safety net, offering protection against loss or damage to property. If there is a natural disaster, accident or other peril, it will help pay to repair, rebuild or replace your home, certain belongings or other structures on your property.
Benefits Of Homeowners Insurance
While homeowners insurance is required by your lender if you have a mortgage, you may still want to consider it if you own your home free and clear. There are several benefits of homeowners insurance, including the following.
It Protects More Than Just Your Home
Many people believe that homeowners insurance only covers damage that's done to your home, but it often protects more than just the house. It may also cover other structures on your property, your personal belongings, your liabilities and even you and your family. We'll explore all these coverages.
It May Pay For Temporary Housing
Most insurance policies will help pay for additional living expenses incurred while your house is uninhabitable. These expenses may include hotel rooms, rent, mileage, laundry and storage fees. Keep in mind that, typically, the event that caused the home to be uninhabitable must be covered. There will also most likely be a cap on the amount covered and a time limit on how long your temporary housing is covered.
It Preserves Your Future
A sudden incident that causes damage or destruction can devastate your finances – especially if it happens to something that is a big expense, like your home. One incident could have an impact on your future by harming your credit, wiping out your savings and putting you into deep debt, making it impossible to keep up with your day-to-day costs.
With homeowners insurance, you'll only be responsible for paying your deductible, and your insurance pays the rest (up to the max). This can help soften the financial blow and help you rebound from the incident much easier.
It Provides Peace Of Mind
All of the benefits listed above have the same positive effect – peace of mind. Disasters, accidents and other emergencies are scary enough. Homeowners insurance takes some of that stress and fear away when something does happen.
What Does Homeowners Insurance Cost?
The average cost of a homeowners insurance policy was $1,211 in 2017, according to the NAIC. While there is a national average, it can be hard to nail down the exact cost of insurance, since there are so many factors that go into the cost, both on a corporate and personal level. Economics, demographics, nature, personal preference and behavior all play a role in what homeowners insurance will cost you. Here are just a few common factors off a long list of things that will influence your rates.
Rate Factors
Determining the cost of homeowners insurance requires a complicated equation with many factors. Because there are too many to list here, we'll go over some of the biggest that could affect your rate.
Location
Location is an important factor when it comes to insurance rates because it influences the way insurance companies can determine your rates, the types of natural disasters you may experience and how much the insurance company may have to pay to rebuild your home. Here's how:
State and local regulations. Different states and local governments will have different guidelines for determining someone's homeowners insurance rates. For example, some states may allow insurance companies to use your credit score as a determining factor, while other states forbid it.
Weather patterns. Certain areas of the country have greater risks when it comes to natural disasters. For example, homes located in tornado alley may have higher rates due to the greater risk of tornado damage. Houses located on or near the coastline typically cost more to insure due to the risk of hurricanes and flooding. It's no surprise, then, that the top states with the highest average annual insurance rates are Florida, Louisiana and Oklahoma.
Proximity to emergency services. The closer you live to emergency services, thefaster those services can get to your home and minimize the damage.
High home values. If you live in an area with higher home values, such as densely populated areas, your insurance will cost more. That's because home value determines the amount of homeowners insurance needed to cover the full replacement value of the home.
Coverage Amount
This one's pretty simple – the more protection you need, the more you'll have to pay.
Claims History
If you've made a ton of claims in the past, you may seem like a higher risk to insurers. If you've gone a few years without a claim, insurers may believe you're less of a risk and offer you a lower rate. Some insurance companies even reward clients with discounts for being – and remaining – claim-free for a certain period of time.
Credit History
As we stated earlier, some states allow your credit history to play a role in determining your insurance rate, while others do not. If your state allows it, you may get a better rate if you have established credit, low balances and no late or missed payments.
Age Of Home And Condition
A home that is in good health is less likely to have issues and more likely to withstand the sheer force of a natural disaster. Just like age can weaken our bodies, it can also weaken a home's structure and the materials that make it up. Not only that, but older homes may also have features like plaster walls that are more difficult to repair or original features that are hard (thus more expensive) to duplicate.
Deductible
Your deductible is the amount of money you pay out of pocket before the insurance kicks in to cover the rest. Unlike health insurance, where you must pay up to a certain amount for the year, your homeowners insurance deductible is paid per claim you make. There are three types of deductibles:
A monetary amount. This is a specific dollar amount you'll pay with each claim. For example, your deductible is $1,000. You file a claim to have your siding repaired after a bad windstorm and the cost to repair it is $2,000. You will pay $1,000 out of pocket and your insurance company will pay the other $1,000.
A percent of your coverage. This type of deductible requires you to pay a percentage of the total coverage amount, or insured value of your home. So, if your home is insured for $250,000 and your deductible is 1% of your coverage, you would pay $2,500 out of pocket when you make a claim.
A hybrid. With this type of deductible, you would pay a specific dollar amount for most claims. However, for some claims (specifically, the big ones), you would pay a percentage of your coverage instead.
Most insurance companies will provide different deductible amounts for you to choose from. The higher your deductible, the less the insurance company has to pay. Because of this, the lower your rate will be. While it may cost you more when you have to file a claim, it can save you in the long run. If you do choose a higher deductible, make sure you have at least that much saved in your emergency fund.
If the repair costs less than your deductible – or even a little more – it may be better to pay for it without making an insurance claim. For example, if your deductible is $1,000 and the cost to repair your siding was only $800, you would just pay the $800, saving you $200 and preventing you from making a claim. And remember, making fewer claims or no claims at all can also lower your rate or earn you discounts.
Ways To Lower Your Home Insurance Cost
There are obvious ways to lower your home insurance cost, such as lowering your coverage amount or raising your deductible, but there are others you may not be aware of.
Insurance actuaries decide what rates should be based mostly on the risk associated with issuing the insurance. Anything you can do to reduce the risk of a future homeowners insurance payout can help lower your rate.
Install security. Installing a home security system could help lower your rate by deterring burglars. A fence around the pool can help prevent someone from slipping and falling in a wet area.
Be more present. If the home being insured is your primary property, you're a lower risk than if it were your second home. If you live in the house and a pipe starts to leak, you're around to take action to mitigate the damage and limit the scope of the fix for the insurance company.
Bundle up. Finally, companies like getting as much of your business as possible. Cable companies like to give you a deal if you bundle cable, internet and phone. A lot of insurance companies will give you a deal if you bundle your home, auto and motorcycle insurance with them, for example. If you have other insurance with another carrier, you should ask if you can get any discounts by taking your home insurance their way.
What Does Homeowners Insurance Cover?
The most common homeowners insurance policies typically cover four key areas.
Damage To Your Home
If your home is damaged or even completely lost, this most basic protection will help cover the cost of repairing the home or replacing it completely. Read your insurance policy completely and make sure you understand what's covered and what's not. Coverage usually includes damage from vandalism, fire and smoke, hail, wind and lightning, but you may need to get additional insurance for floods or earthquakes. You'll also want to read the guidelines surrounding your coverage. For example, your insurance may not cover damage caused by a leak that you knew about for months and never fixed.
Damage To Other Structures On Your Property
Some properties include structures that are not attached to the home, including a garage, shed, guest house or fence. Homeowners insurance covers damage to these buildings and structures as well.
Damage Or Theft Of Personal Property
Personal property, including furniture, electronics and clothing, may be covered if it's lost or damaged in the event of theft, vandalism or a natural disaster. However, personal property coverage has its limits. If you have expensive valuables like jewelry, artwork and furs, you will need to purchase additional coverage for these items.
Liability
Accidents happen anywhere, including your home. And if the accident happens to someone else on your property, you could be held liable. Luckily, homeowners insurance helps cover the costs if they go after you for some sort of compensation for their injuries. Liability coverage helps pay for the costs of the person's medical bills and lost wages and your legal expenses if they sue. Liability coverage can also help pay for any damage you unintentionally cause to someone else's property.
Important Questions To Ask About Your Policy
When comparing insurance policies, here are a few more important questions to ask when shopping for coverage.
Can you explain the differences in coverage between your HO-1 through HO-8 policies?
In the U.S., there are eight levels of homeowners insurance. They range from basic condo insurance to comprehensive, full-coverage single-family home insurance. It's important that you understand coverage for each level so you can choose the right one for you. For an in-depth explanation of each policy, check out Esurance's article, "8 Types Of Homeowners Insurance Policies Explained."
Do you cover replacement cost or actual cash value?
Typically, policies that cover replacement costs are better because, after paying for a deductible, you'll receive funds to replace what was lost. With an actual cash value policy, the insurance company will take into account the depreciation of the items you're filing claims for. Since each company calculates depreciation differently, you may end up with much less money to help you replace items lost during an event.
What is the replacement value of my (future) home?
You'll be surprised to see that the replacement value of a home may be less than the purchase/appraised value of a home. This important to know since, in the case of a tragedy, you may have to pay for repairs out of your own pocket on top of the deductible.
Does the insurance cover the home and land?
Make sure the policy only includes the home and not the land. If something were to happen to your home, the land will always be there and there's no need to cover it. Also, removing land coverage may help you save some money.
What is excluded from the policy?
Again, maybe there are certain coverage limits or there may be things that will need an additional or separate policy, like an expensive painting, for example.
Does this policy cover water damage?
Some policies may cover sewer damage but not flood damage. Make sure you ask if you'll need flood insurance as well.
Final Thoughts
A home is a big investment, so it's only right to want to protect it as best you can. Homeowners insurance will not only help you accomplish that, but it will also protect you, your finances and your future. It may be an additional payment each month, but it'll pay off in the long run if there is even one incident in your home.