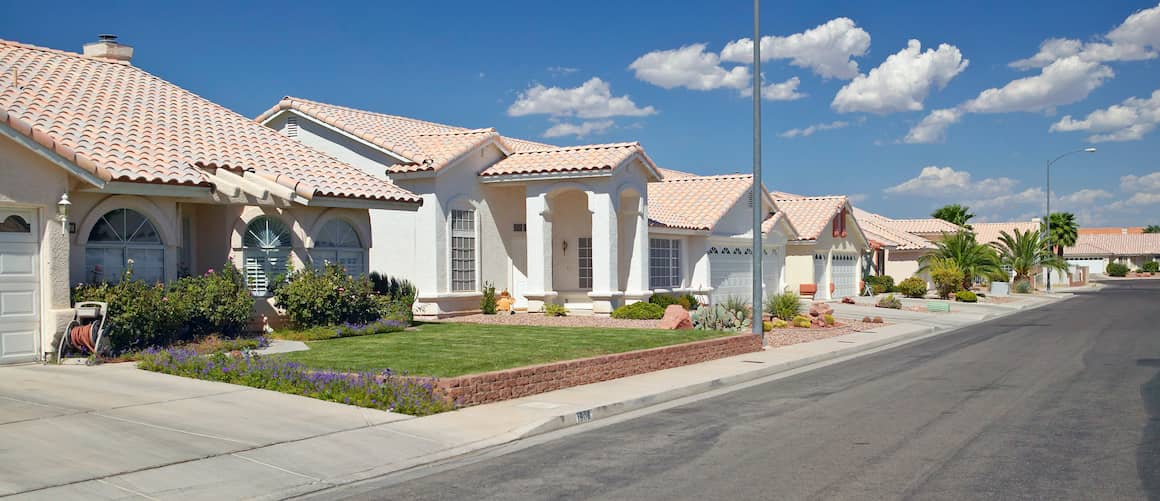 Getting An FHA Loan While Self-Employed: Guidelines And Tips
Ashley Kilroy3-minute read
March 31, 2023
Share:
Successful self-employed individuals have the grit and determination to run profitable businesses. They are no strangers to coming up with creative solutions to challenges and hindrances. While qualifying for an FHA loan may not be a typical business obstacle, it can be a hurdle for self-employed people looking to become homeowners.
Getting an FHA loan while self-employed is possible. While there are additional standards to pass compared to what the average employee faces, FHA loans are available to business owners as well. This guide can help you prepare for your FHA loan application as a self-employed person.
Can You Get An FHA Loan While Self-Employed?
You can qualify for a Federal Housing Administration (FHA) loan while self-employed – and you can also qualify for a mortgage in general. The standards might be more challenging for self-employed people because of the dynamics of running your own business, but overall, working for yourself doesn't have to hinder you from getting a mortgage.
Mortgage lenders have conditions that self-employed individuals must meet to obtain FHA loans. Specifically, an applicant must own at least 25% ownership interest in their business. Additionally, they must have a satisfactory debt-to-income ratio and provide sufficient financial documentation to prove they qualify.
See What You Qualify For
Congratulations! Based on the information you have provided, you are eligible to continue your home loan process online with Rocket Mortgage.
If a sign-in page does not automatically pop up in a new tab, click here
How Do You Qualify For An FHA Loan If You're Self-Employed?
You qualify by meeting specific financial requirements, showing proof of business, and satisfying other documentation requirements. Here are details regarding FHA self-employed guidelines.
Financial Requirements
To qualify for an FHA loan while self-employed, you must meet the following financial requirements:
500 minimum credit score
3.5% minimum down payment
No bankruptcies in the last 2 years
Sufficient income from a business in which you hold at least a 25% stake
If business-related debt appears in your credit history, confirm that your business has a financial plan to address the debt
Proof Of Business
When you apply for an FHA loan, your lender must verify that your business has been operational for at least 2 years. Your business must fall into one of the following categories: sole proprietorship, limited liability corporation, partnership, or corporation.
Additionally, every lender has different stipulations to prove that you're running a bona fide business. Depending on your lender, you may also need to supply your business license, verified commercial address, membership in an organization related to your industry, or insurance for your business.
Other Documentation Requirements
Self-employed individuals must also provide supporting documentation to qualify for an FHA loan. Typically, your lender will request the last 2 years of tax returns, this year's profit and loss (P&L) statements, and personal bank statements.
Tips For Getting An FHA Loan While Self-Employed
While gathering documentation to apply for an FHA loan, follow these steps to become completely prepared for your application.
Review your credit score and history. Address any lingering debts and make sure you're current on credit payments. If possible, you may want to delay applying for several months while you repair your credit and boost your score to improve your chances of qualifying or getting a lower interest rate. Plus, if you handle some business expenses with personal funds, that may damage your credit. Whether you're buying new equipment or paying maintenance costs, keep your business and personal expenditures separate. When your business handles everything job-related, you give your personal financial standing a chance to improve.
Save for a higher down payment. A higher down payment will lower your monthly payment, making your mortgage easier to afford. The lower your monthly payment, the less income you must show to qualify for an FHA loan.
Lower your debt-to-income ratio (DTI). FHA guidelines for DTI are more generous than conventional loans. To be exact, FHA approves loans for individuals with DTIs as high as 57%. However, rather than push the limit, reigning in your DTI will improve your financial health and help you put your best foot forward with your mortgage application.
Assemble proof of your self-employment history. Remember, you need to show proof that you own at least 25% of a profitable business that has existed for at least 2 years. Therefore, it's crucial to submit documentation showing when you formed the business. Ideally, you'll present a track record that shows you're a responsible, scrappy entrepreneur who worked hard to grow a profitable business.
Shop around. Although the federal government backs FHA loans, they are provided to consumers by commercial lenders. As a result, rates and fees vary among institutions. It's wise to gather information from several lenders and choose one that fits your financial circumstances.
The Bottom Line
Self-employment isn't easy, but it doesn't take you out of the running for receiving an FHA mortgage loan. When applying, you'll need to be meticulous in submitting the right documentation. In addition, proving that you and your business are financially healthy is essential. Lastly, you'll need to be at least 25% owner of a company that has been in business for at least 2 years.
If you're self-employed and want to fund your home purchase through an FHA loan, start the approval process today.
Related Resources
Viewing 1 - 3 of 3