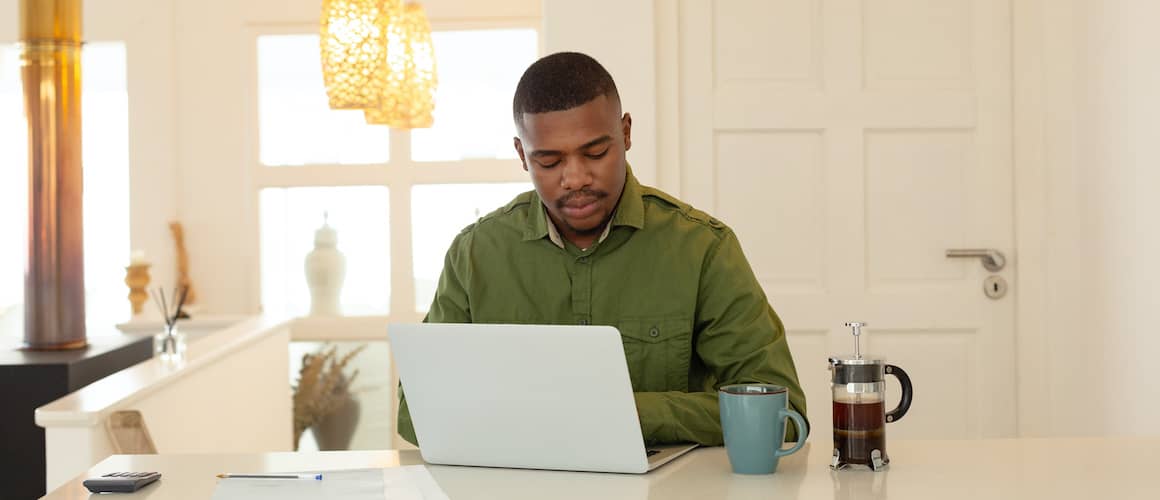 What Is An eMortgage?
Erin Gobler4-minute read
May 16, 2023
Share:
In a time when just about everything is moving digital, it comes as no surprise that mortgages are following the same trend. An eMortgage is an electronically created and stored version of the standard mortgage documents. It can also refer to a fully electronic mortgage process, including an eClosing and digital signing of documents.
While eMortgages were around before 2020 and the outbreak of COVID-19, they've expanded even more since then. More people are turning to digital mortgages as a way of taking extra precautions during the pandemic.
How Does An eMortgage Differ From A Traditional Mortgage?
An eMortgage is a mortgage document that's digitally originated, transferred and stored. eMortgages differ in a few ways from standard conventional mortgages, but they ultimately follow a similar loan application process and serve the same purpose, which is to finance a borrower's home purchase.
Mortgage eClosings
While standard conventional mortgages typically still feature in-person closings, eMortgages are often accompanied by eClosings, where documents are reviewed and signed remotely and/or electronically.
Mortgage eNotes
Included in an eMortgage is an eNote, or an electronic version of a promissory note. The promissory note, which outlines the loan terms, is signed by the borrower and maintained securely by the lender.

In a standard conventional mortgage, the promissory note is a physical piece of paper that the lender holds onto (or sells) until the borrower pays off the loan. In the case of an eNote, the document is registered with the MERS mortgage eRegistry and stored in a digital vault.

As is the case with standard conventional loans, lenders can sell eNotes to mortgage companies like Fannie Mae and Freddie Mac, as long as certain requirements are met.

To qualify for an eMortgage, borrowers will need to meet similar mortgage loan qualifications as they would for a standard conventional loan.
What Are The Advantages Of An eMortgage?
An eMortgage can be beneficial to the buyer, seller and mortgage lender. Some of the major advantages include:
Efficiency: eMortgages tend to move more quickly and be more efficient. On the part of the lender, this efficiency can result in financial savings. For the buyer and seller, an eMortgage can help the process to move more quickly.
Convenience: In many states, an eMortgage allows each party to attend the mortgage closing from the comfort of their own home. Fully digital documents also mean that parties can review the documents and ask questions in advance.
Security: eMortgages come with a reduced risk of error since the computer will catch any missing documents or signatures and mistakes in the paperwork. With a fully digital experience, you don't have to worry about anyone misplacing critical documents.
Eco-friendly: An eMortgage often results in significantly less paperwork, making the entire process more environmentally friendly.
How Do Digital Mortgage Closings (eClosings) Work?
A standard mortgage closing typically involves all parties sitting around a table, signing stacks of paperwork. In an eClosing – or remote closing – both the documents and the signatures are often electronic. They'll look a bit different from state to state since the remote notarization laws vary.
In-person electronic signing: Using this method, the mortgage documents are electronically signed and notarized, but the parties are at the closing in-person.
Remote ink signing: With this type of closing, parties sign paper documents while a notary witnesses the signing via webcam. Once the signing is complete, the parties mail the documents to the notary.
Remote electronic signing: This is a fully remote and digital closing process, often referred to as remote online notarization (RON), where both parties sign electronically as a notary witnesses via webcam. Once the signing is complete, the notarization is done electronically. This is available for those looking to refinance in some states. At this time, Rocket Mortgage® isn't doing RON purchase closings.
Hybrid in-person and remote signing: Some closings may involve any combination of in-person or remote meetings, with either electronic or ink signature, to accommodate state and local laws.
Fully remote closings are legal in about half of states, while lawmakers in a handful of others have introduced legislation to legalize this practice. If you live in a state that has passed a law to allow for remote notarization, you may be able to use an eClosing for your mortgage closing.
Rocket Mortgage® completed its first eClosing in 2017. In 2019, it became the first company to offer hybrid eClosings in all 50 states.
What Does A Digital Signing Involve?
If you live in a state that allows parties to sign their mortgage documents remotely, it might occur in one of a handful of different ways. Common digital signing methods include:
Typing your name in the signature box using either a script or plain font
Uploading a picture of your actual signature
Drawing your signature on the screen using your finger, a stylus or the computer mouse
Will My Documents Stay Safe?
Parties using an eMortgage may worry about the safety of their documents and personal information. But documents in an eMortgage might be even more secure than they would otherwise.
Significant precautions are taken to ensure that only those who are supposed to have access to the documents actually do. The digital nature of the paperwork allows for the opportunity to create additional layers of security. Additionally, digital documents remove the possibility of someone misplacing any sensitive information.
The Bottom Line
Are you getting ready to buy a home? You might be able to take advantage of an eMortgage and eClosing. Not only is this digital process more convenient, but it helps to ensure the safety of everyone involved.
Ready to see if an eMortgage will work for you? Start your mortgage application today to determine what you qualify for and whether you're eligible to use an eMortgage to finance your home purchase.
Take the first step toward the right mortgage.
Apply online for expert recommendations with real interest rates and payments.
Related Resources
Viewing 1 - 3 of 3