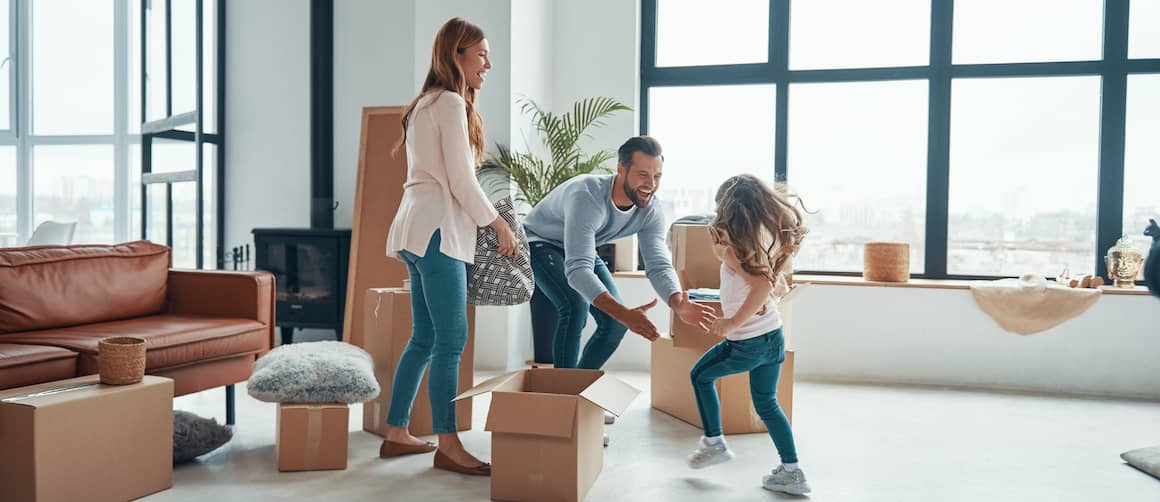 A Guide To Contemporary Houses
Victoria Araj5-minute read
February 27, 2023
Share:
When buying a house, one thing shoppers must consider is their preferred architectural style. With so many options available, making that choice can sometimes be overwhelming. A popular style of home today is a contemporary house, which features popular trends in the design world. Finding a contemporary home can be accomplished several ways – you can build one from the ground up, find one in the market or add contemporary elements to your new or existing home.
Contemporary homes allow homeowners to establish their creativity and personality in their home design by incorporating on-trend features and materials in the house's structure. In this article, we'll discuss the elements of a contemporary home, how to design or decorate one, and the impact it has on homeownership.
What Is A Contemporary Style House?
When a property is described as having a "contemporary home design," that typically means the house's architecture has features that align with current design trends. These home designs are often more fluid than some other architectural styles. Contemporary construction often incorporates originality, creativity and innovation, while also emphasizing natural and sustainable building materials.
Contemporary architecture often evolves as society changes and new style trends emerge, usually with an emphasis on different approaches to space and functionality based on people's changing needs and wants. Naturally, designs for contemporary houses are continuously changing and evolving, depending on the current market trends and what buyers are purchasing. Some popular themes in contemporary home design today include environmentalism, minimalism and individualism.
Contemporary Homes Vs. Modern Homes
Modern-style homes have long been a popular choice among home buyers and builders. Their popularity has also led to increased attention to contemporary-style choices. Many people confuse the two, but they aren't the same; they have distinct differences. While the word "modern" might lead you to believe that these properties would feature trends from the present day, modern homes actually incorporate design styles from the early to mid-1900s. By contrast, contemporary homes reflect popular styles from today, while incorporating some modern aesthetics. And while the designs look different, they both tend to include minimalism and clean lines.
What Does A Contemporary House Look Like? Design Elements And Key Features
A contemporary home isn't a fixed concept – its style changes and transforms depending on what's popular at the time. In general, though, this style uses simple decorating to emphasize functionality. Here are a few contemporary interior design features:
Natural light

Open floor plans

Clean lines

Natural elements

Geometric shapes

Blending of textures

Large windows

Sustainable and eco-friendly materials

1 – 2 stories
How Much Does It Cost To Build A Contemporary House?
The amount of money you need to build a contemporary home can vary depending on several factors, including location, labor, quality of the materials used and desired square footage. Building a contemporary home may cost borrowers more upfront but can be lucrative in the marketplace later because of the style's popularity.
As we've noted, contemporary homes continue to evolve and change as design options and preferences change. Given the variety of what might be available on the market, determining the cost to buy a house in this style might vary as well.
How To Design A Contemporary House
There are several ways to achieve a contemporary home look, but it's essential to understand the fundamentals. Let's dive into some basic ways you can attain this house style.
Use light.

Lighting is key when creating a contemporary home space, but you don't have to choose one type over the other. A broad mix of natural light and manufactured lighting of your choice can maximize brightness throughout your customized space

.
Accentuate color.

Black, white and neutral tones are the primary colors used in a contemporary-style home. It can help your look to use a color palette highlighting bright and bold colors against the neutrals or primary colors.
Add contemporary-style furniture.

Furniture plays a pivotal role in the design of any house, but clean, geometric shapes are a hallmark of this design. You'll want to opt for simple and orderly furniture in a contemporary home.
Update your flooring.

When you update your floors, they should be plain and smooth, but you can add color and texture with geometric-patterned area rugs. Some popular examples of flooring to include are wood, tile or vinyl.
Add lines.

Lines are probably the most crucial element of any contemporary design. You can choose the type of lines you want (straight, vertical, horizontal, etc.) and may place them in different areas (high ceilings, bare windows, painted walls, etc.). Whether you're building a home from the ground up or renovating an existing one, be sure that your lines are visible in the design.
Create an open floor plan.

Minimalism is key with this home style, which is why it's essential to create open spaces between your walls, furniture and other items – less is more, as you don't want to fill the rooms of a contemporary house with clutter and unnecessary decor. By having open spaces, you can highlight simplicity, lines and lighting.
Pros And Cons Of Contemporary Houses
Contemporary houses are appealing to homeowners due the versatility and individualism that can be incorporated into the design. Before choosing whether this is a suitable design style to use in your home, it's essential to weigh the pros and cons.
Pros
Unique and individualized:

You can personalize contemporary homes to your liking, making them unique.
Low maintenance:

Contemporary homeowners often find the clean lines and minimalist layout and design features easy to maintain.
Eco-friendly:

Many contemporary homes, particularly those that are built from the ground up in recent years, emphasize using sustainable building materials and feature energy-efficient systems.
Cons
High-priced:

The materials used for contemporary homes are sometimes more expensive because they're sustainable.
Challenging to incorporate other styles into the home:

These designs have a specific look based on the materials and elements used, so it can be more difficult to blend design styles. If you like to change your home look frequently, a contemporary design may not be for you.
See What You Qualify For
Congratulations! Based on the information you have provided, you are eligible to continue your home loan process online with Rocket Mortgage.
If a sign-in page does not automatically pop up in a new tab, click here
Why Are Contemporary-Style Homes Popular?
These houses are popping up around the country as buyers find they're able to customize their spaces and integrate their personalities and design choices into where they live. Contemporary homes can be customized in many ways, proving their popularity among home buyers and home builders. In other words, this home style emphasizes individuality while still being functional.
How Easy Is It To Sell A Contemporary Home?
Whether a contemporary house sells can depend on the location, size of the home and its condition. These three factors will determine your home's value and what buyers are willing to pay. Contemporary homes often sell well because they tend to appeal to a broader number of buyers.
Keep in mind that even though contemporary homes sell, they sometimes don't sell as fast as modern homes because of the misconception that contemporary homes are older than modern homes. Therefore, when buyers begin their search, they often look for a modern home when they should be looking for a contemporary one with a modern influence.
The Bottom Line
Contemporary homes continue to be an in-demand option for home buyers and builders, drawing on current trends in architecture and design. Buyers can find one on the market that suits their needs and aesthetic appeal, or contemporary design elements can be added to an existing home to align with current trends. Investing in a contemporary home can be a smart choice, as buyers are often paying close attention to the most current design trends.
If you're ready to buy a contemporary home, apply today through Rocket MortgageⓇ.
Find the best mortgage option for you.
Apply online for expert recommendations and to see what you qualify for.
Related Resources
Viewing 1 - 3 of 3