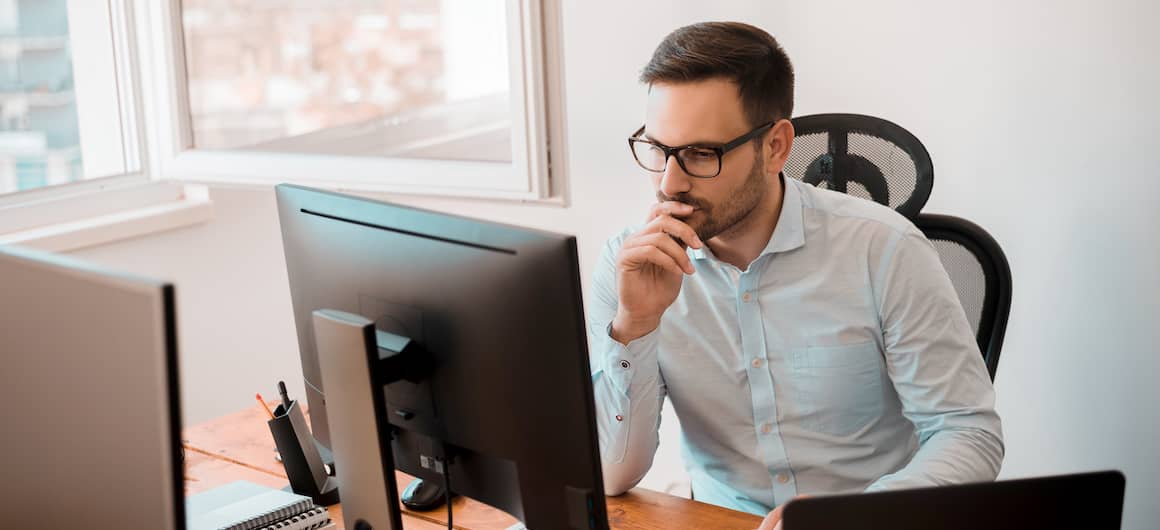 What Is An Automated Valuation Model (AVM)?
Sarah Sharkey4-minute read
April 21, 2023
Share:
Have you ever wanted to know the value of a property? Instead of going through the expensive process of hiring an appraiser, you can take advantage of an automated valuation model.
Let's take a closer look at what an automated valuation model is.
Automated Valuation Model (AVM): Defined And Explained
An automated valuation model (AVM) is a software-based tool that's used in residential and commercial real estate to determine property value. The service uses mathematical or statistical modeling with a combination of existing databases to determine the value of a particular property.
There are commercial AVM providers such as Freddie Mac and Equifax®, but there are also free AVMs available through sites like Zillow. For example, if you've ever looked at the "Zestimate" for a particular property, then you've already used a well-known AVM. Rocket Mortgage® doesn't offer an AVM at this time.
Since an automated valuation model is based on existing data, the valuations produced are only as good as the information available. With that, AVMs may be inaccurate if the data is outdated or incorrect.
AVMs are widely used to value residential and commercial real estate, as well as to support underwriting for mortgages and loans.
Calculate how much house you can afford.
Use our quick and easy Home Affordability Calculator.
How Do Automated Valuation Models Work?
AVMs use mathematical formulas, property information and property database information to provide reports on a property's estimated value. AVM reports are calculated based on several data points, including the sales history, the tax assessor's value, the basic features of a property and the sales history of similar properties. With that data, an AVM will use a mathematical model to create an estimate of the value.
It's important to note that an AVM will not consider the condition of the property when determining its value, so it's possible the estimate might not be fully accurate.
AVM Pros And Cons
There are pros and cons to using an AVM to estimate a property's value.
Pros
Overall, AVMs are a faster and easier way to estimate the value of a property. By automating the process, AVMs save time and money by eliminating the need to physically drive to the individual property to perform the assessment. AVMs also eliminate the potential for human error and bias.
Cons
AVMs are only as good as the data they use, so there needs to be a large amount of high-quality data for an AVM to operate successfully. Additionally, AVMs don't factor in the actual value of the property, so any variations in the condition of the property could cause a discrepancy between the estimate and actual property value.
What Is An AVM's Purpose In Real Estate?
AVMs are used throughout the real estate industry.
Real estate agents, brokers and mortgage lenders each use AVMs as a starting point to evaluate properties. This service is used to provide accurate estimates on property values to commercial platforms and major consumer sites like iBuyers.
For example, iBuyer uses an AVM to generate an estimate of your property's value. Once the estimate is created, you can sell your house without any need to hire a real estate agent or meet with potential buyers.
Automated Valuation Model Vs. Appraisal: What's The Difference?
Before automated valuation models were created, home appraisals were the traditional method of determining home value. Whenever you have a human involved in the appraisal process, the determined value can be subject to human errors and opinions.
In recent years, automated valuation models have become representative of the modern, data-reliant method. When using a more data-driven method, human errors and opinions embedded into the valuation may be less likely.
Here's a closer look at a few reasons why automated valuation models are quickly becoming more popular than traditional home appraisal methods.
Faster results:

You can obtain a property valuation from an AVM within minutes. By contrast, it can take days or weeks to complete a property appraisal with a third-party appraiser. A faster valuation process can speed up the entire closing process, which is a welcomed change for both the buyer and the seller.



Less manual effort:

When you order a property appraisal, it can take the appraiser a significant amount of physical effort to determine the value of the home. As the buyer, you'll have to cover the cost of this appraisal, which can get expensive. With an AVM, you can expect to save both time and money over a traditional home appraisal.



More accuracy:

If you are able to obtain accurate data concerning a particular property, an AVM should be able to create an accurate valuation. The more data available about the property, the more accurate the valuation will be with an AVM because it removes human biases.
Automated valuation models have many positive features. But mortgage transactions still require home appraisals. A home appraisal can serve as an important checkpoint in the mortgage closing process to ensure that there are no errors in the valuation based on the condition of the home.
See What You Qualify For
Congratulations! Based on the information you have provided, you are eligible to continue your home loan process online with Rocket Mortgage.
If a sign-in page does not automatically pop up in a new tab, click here
How Can I Request Information By An Automated Valuation Model?
Want to use information from an automated valuation model?
You can use consumer-facing websites that estimate value to get started. But if you want to dive deeper into AVMs, then you'll want to gain access to a leading AVM provider, such as Freddie Mac or Equifax®.
The most efficient way to access information by an automated valuation model is to make a request of your real estate professional, mortgage lender or financial institution. With their help, you should find the information you need.
The Bottom Line: Take Advantage Of Automated Valuation Models
Automated valuation models can paint an accurate picture of a property's value. Although the results are only as good as the available information.
As mentioned above, Rocket Mortgage doesn't offer an AVM. Still, you can take the time to learn more about the other ways to determine home value with free resources available through Rocket Mortgage.
Related Resources
Viewing 1 - 3 of 3