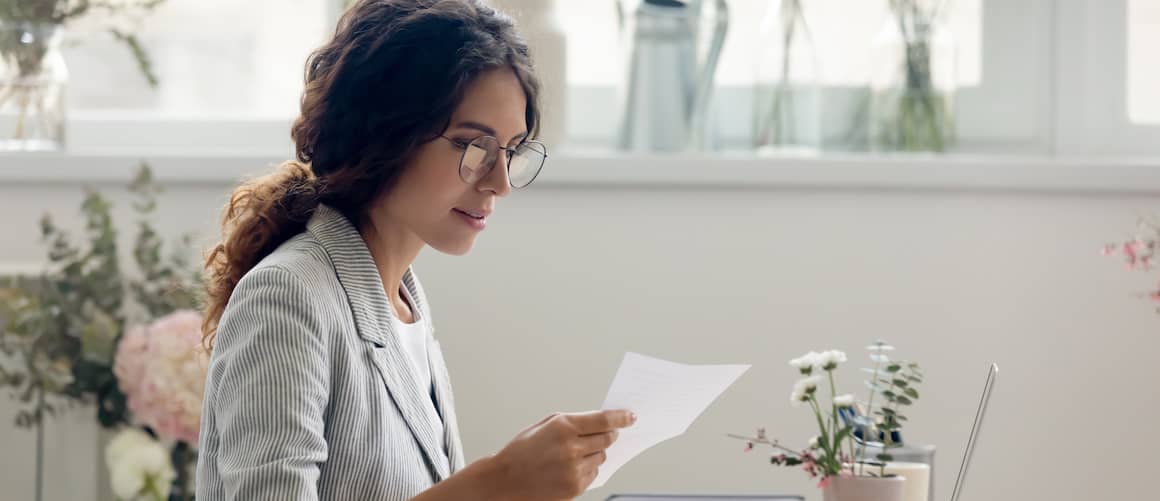 Regulation Z: What It Is And How It Protects Mortgage Borrowers
Andrew Dehan4-minute read
May 02, 2023
Share:
If you've ever applied for a mortgage loan or a credit card, you've probably benefited from Regulation Z.
Regulation Z protects consumers as they navigate the world of credit. It's the reason that, when you shop for a loan, your lender has to tell you the full cost of borrowing – including fees and other finance charges – not just your interest rate.
Let's unpack more on Regulation Z and how the Truth in Lending Act protects you as a mortgage borrower.
What Is Regulation Z?
Regulation Z, or "Reg Z," is a part of the Truth In Lending Act (TILA), a federal law that protects consumers from shady lending practices and promotes informed decision-making for borrowers.
Regulation Z requires that creditors provide consumers with certain disclosures – including the actual cost of the loan and all its terms and conditions. Reg Z also provides protections for consumers as they shop around for loans or lines of credit.
The Truth in Lending Act and Regulation Z are often used interchangeably – basically, Regulation Z is the regulation that implements the Truth in Lending Act.
The Truth In Lending Act And Regulation Z: A History
The Truth in Lending Act (which includes Regulation Z) was enacted in 1968 as part of the Consumer Credit Protection Act.
Prior to the TILA, it was hard for consumers to shop around and compare credit offers. This was in part due to the fact that lenders didn't have to use a standardized format or standardized disclosures when presenting offers, so it was often difficult to understand exactly how much a loan would cost overall.
Consider this scenario: A lender advertises low interest rates to entice customers and make it seem like they're more affordable than other lenders. But then, once a borrower is already in the process of getting a loan, the lender reveals the true cost of the loan, which includes a variety of costly fees not previously disclosed.
Regulation Z prevents situations like this from occurring by requiring lenders to disclose the full cost of their loans from the get-go.
When you shop around for loans now, you'll notice that lenders must include an APR in addition to the interest rate. APR stands for annual percentage rate and includes not just the interest rate you'll be charged on your loan balance but also many of the costs you'll incur to take out the loan, including costs like your origination fee, discount points and mortgage insurance premium (MIP).
Who Enforces Reg Z?
Regulation Z, as well as the TILA, are enforced by the Federal Trade Commission. The Office of the Comptroller of the Currency is also granted authority to require that lenders adjust consumers' accounts if consumers received false information regarding finance charges or APR. The Consumer Financial Protection Bureau (CFPB) often updates rules and amendments affecting Regulation Z and the TILA.
See What You Qualify For
Congratulations! Based on the information you have provided, you are eligible to continue your home loan process online with Rocket Mortgage.
If a sign-in page does not automatically pop up in a new tab, click here
How Regulation Z Works In Real Estate
The provisions of Regulation Z protect many types of credit borrowers, whether you're borrowing open-end credit like a credit card, a home equity line of credit (HELOC) or closed-end credit like a mortgage loan, auto loan and other types of consumer credit.
A few rules specifically protect mortgage borrowers. Let's take a look at how mortgage borrowers benefit from Regulation Z protections.
Disclosure Requirements
As noted, Regulation Z requires that lenders make certain disclosures about your loan. As a borrower, you'll get two separate Truth in Lending disclosure statements – one when you apply for your loan and another 3 days prior to closing on the loan.
The first disclosure will be included as part of your Loan Estimate document. This disclosure will list all the details of your proposed loan, including the loan amount, your interest rate, closing costs, estimated monthly payment – including your estimated tax and insurance costs – and whether any of your costs can change after closing.
You can see an example of a Loan Estimate at ConsumerFinance.gov.
Then, at least 3 business days before your closing, your lender will provide your Closing Disclosure. You can take these 3 days to compare your Closing Disclosure to your Loan Estimate and ask your lender any questions, including questions about any disparities between these two documents.
Your Closing Disclosure will have the same information as your Loan Estimate, including your rate, your estimated monthly payment and other loan details.
You can see an example of a Closing Disclosure at ConsumerFinance.gov.
Right Of Rescission
Mortgage refinance loans come with a right of rescission. When you refinance your mortgage, you have until midnight of the third business day after the closing of your loan to change your mind and cancel the loan.
This right doesn't apply to purchase mortgages, just refinance transactions. You also have a right to rescind on home equity loans, home equity lines of credit and reverse mortgages.
The right of rescission discourages lenders from engaging in high-pressure sales tactics and gives you a chance to reconsider whether you want to put additional debt on your home.
Restrictions On Originator Compensation And Steering
Regulation Z also prevents mortgage originators or brokers from making more money by directing you to a loan that doesn't make sense for your situation.
Here's how it works: First, a mortgage broker can't be compensated based on the loan's terms or conditions beyond the loan amount.
For example, a broker can earn a commission based on the loan amount – so larger loan amounts mean higher commission. However, a broker can't be paid more for originating loans with higher interest rates.
Mortgage brokers and originators also can't use a tactic called "steering." This means they can't nudge you in the direction of a loan that doesn't benefit you but makes more money for them. Reg Z protects you from this and other common mortgage scams.
What Loans Are Exempt From Reg Z?
While consumer loans like credit cards and mortgages are covered by Regulation Z, certain exemptions aren't covered by its laws. Regulation Z exemptions include:
Credit used for business, commercial, agricultural or organizational purposes
Loans above a certain threshold amount
Loans for public utility services
Financing associated with the Securities and Exchange Commission (SEC) or the Commodity Futures Trading Commission (CFTC)
The Bottom Line
By ensuring consumers have important information upfront regarding their loans and mortgages, Regulation Z makes it more possible for consumers to make informed financial decisions and avoid falling victim to shady lending practices. However, Regulation Z doesn't mean you're 100% safe from predatory lenders or scams. As you evaluate credit offers, be sure to do your homework and take the time to fully read and understand the terms and conditions of these offers.
Ready to take out a mortgage loan for a home? Get started today on an application with Rocket Mortgage®.
Get approved to buy a home.
Apply online for expert recommendations and to find a solution that works best for you.
Related Resources
Viewing 1 - 3 of 3