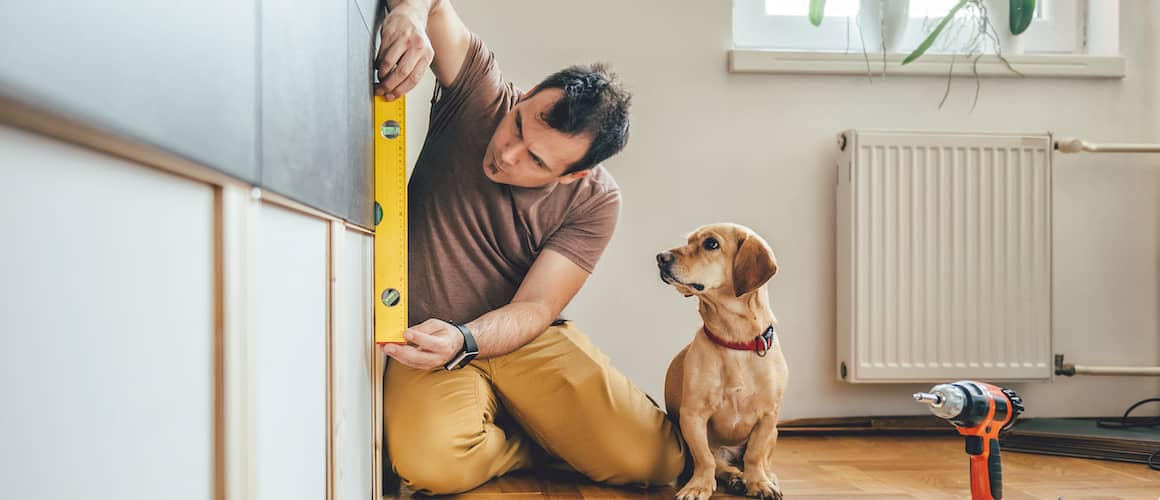 Refinancing To Renovate: How And Where Homeowners Reinvested Their Equity
Miranda Crace2-minute read
September 19, 2023
Share:
Home values are currently up which means many homeowners may have seen their available equity increase as well. Many homeowners tap into their equity to make improvements to their homes. One popular way to do this is through a cash-out refinance.
Rocket Mortgage® reviewed data from the U.S. Census American Housing Survey and explored the number of homeowners who refinanced to fund renovations. We also looked at where refinance renovations surged in the U.S. and the kinds of renovations and improvements that homeowners prioritized.
58% Of People Who Refinanced In 2021 Used Funds To Renovate Their Home
According to the American Housing Survey in 2021, of the 8% of Americans who refinanced their mortgage with a cash-out refinance, nearly 60% applied the money toward a home renovation or remodeling project.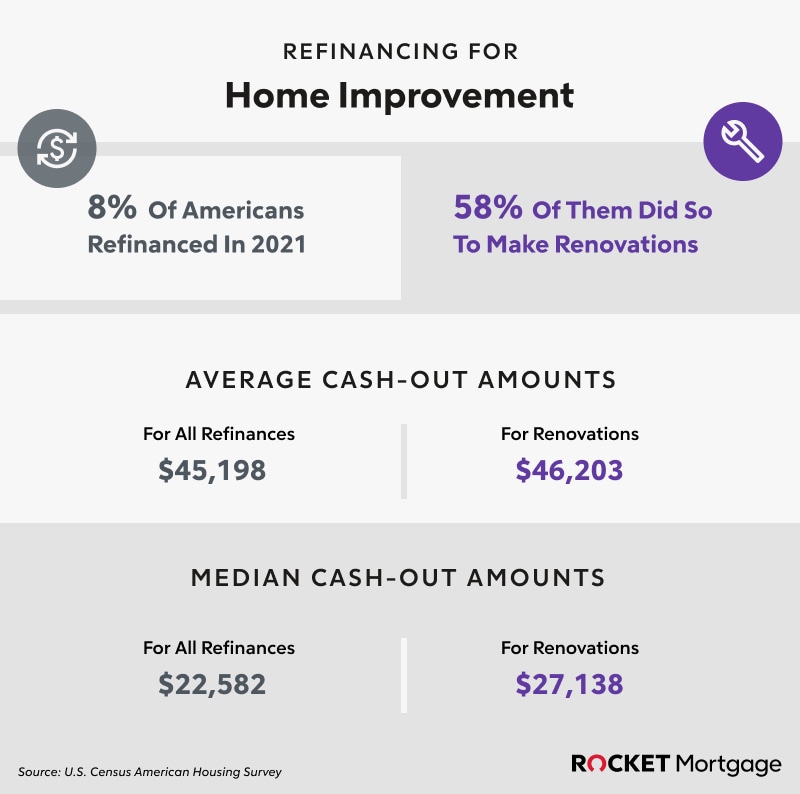 Why did home renovation become so popular in 2021? It may have had to do with the COVID-19 pandemic, working from home more, a lack of available housing, lower interest rates and changes to the tax code.
Out of the homeowners who used a cash-out refinance for renovations, the median amount of money taken out was almost $5,000 more compared to those who took out a refinance loan for all other purposes.
Nearly 75% Of Refinances In The Greater Miami Metro Area Were Used To Renovate
In major metropolitan areas, particularly in areas where there have been recent waves of migration, a large percentage of homeowners used their refinance to renovate their homes.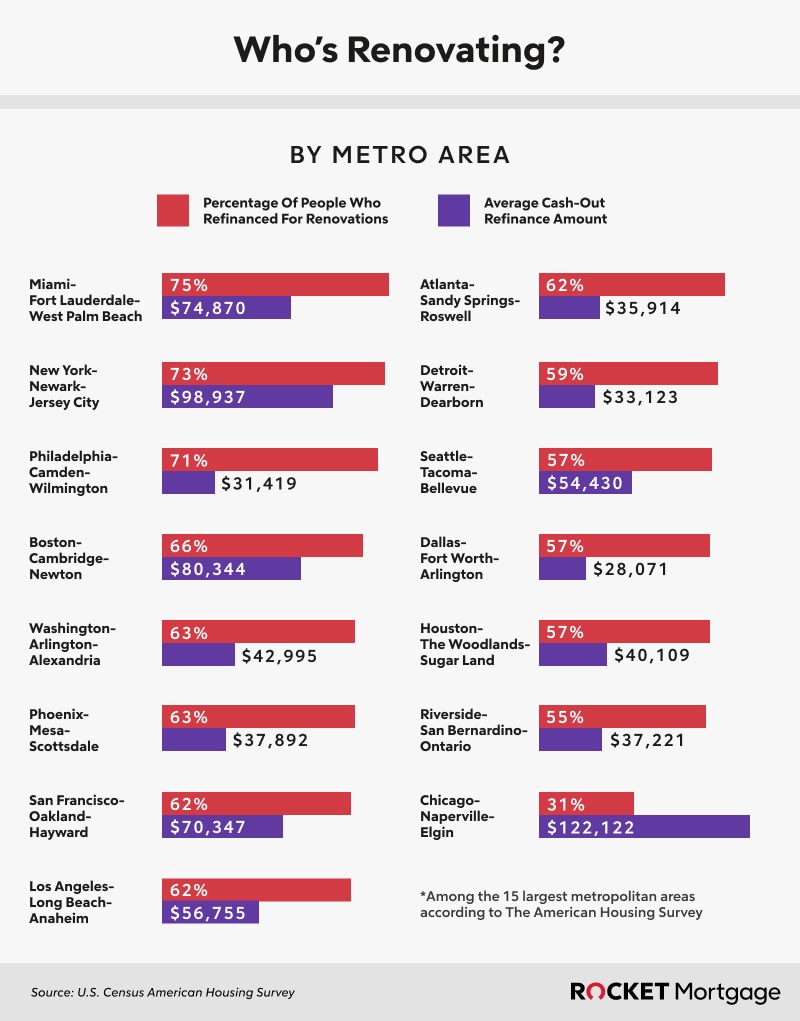 8.9% Of Refinances For Renovation Were Used To Add A Bathroom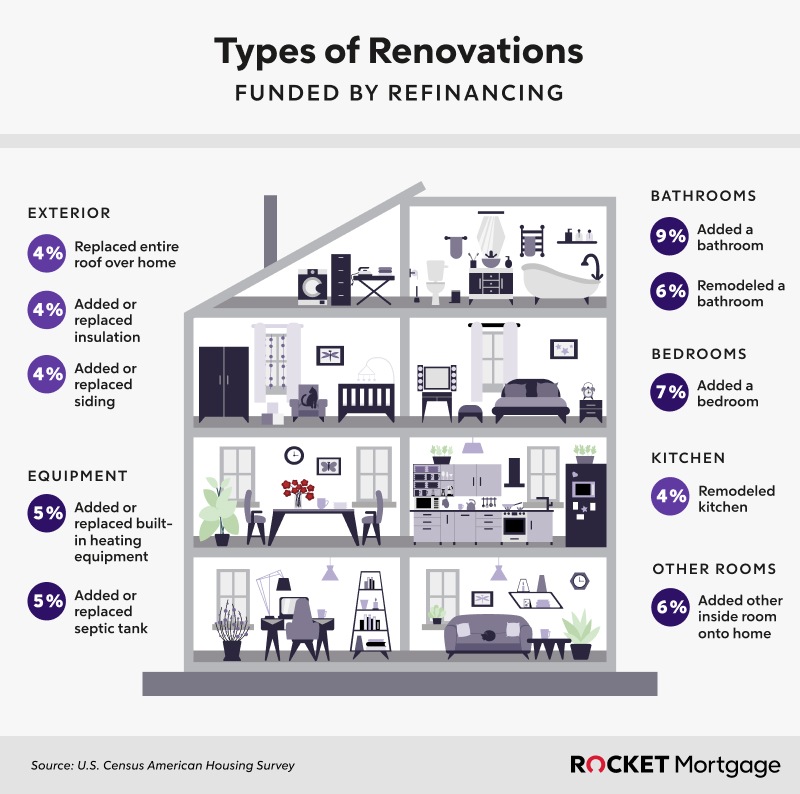 Of those who used a refinance to renovate, 22% used their money to add some type of new room to their home. Almost 9% of refinancers who renovated claimed that they would be using their money to add a bathroom.
One motivating factor may be the growth of multigenerational homes. Homeowners could be expanding their available home space to accommodate more residents and consolidate households to either save money or to provide care to older family members.
The Bottom Line
For many American homeowners, refinancing their mortgage to cover the costs of renovations makes sense. It allows homeowners to live in the home they want, welcome additional family members and keep their homes in good shape for future sales.
It also allows them to avoid the current challenges of the housing market where home prices are still high and interest rates have gone up.
Methodology
We used the publicly available microdata from the 2021 national sample of the American Housing Survey from the U.S. Census to see how many people took out cash-out refinances and used at least 1% of that refinance for home improvement or renovations and the types of projects they reported doing. Percentages may not add up to 100% due to rounding and people being able to select multiple options. All values are weighted using the household weights provided by the U.S. Census.
Related Resources
Viewing 1 - 3 of 3