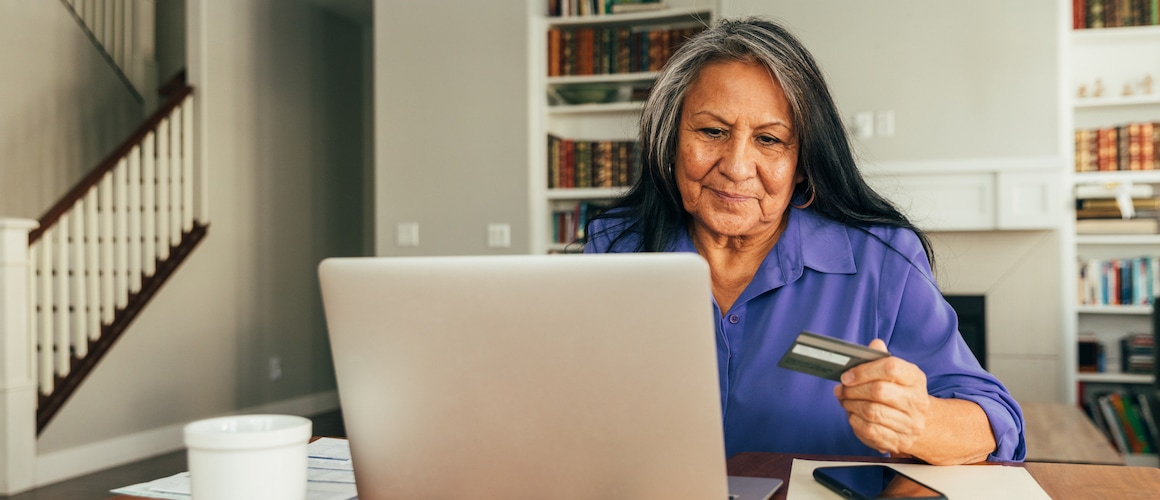 How Does Refinancing Your Mortgage Impact Your Credit?
Kevin Graham5-minute read
July 12, 2023
Share:
If you're considering a mortgage refinance, the key reason for doing so is because you expect it to benefit you financially. You might be looking to convert existing home equity into cash for a home improvement or debt consolidation. Perhaps you want to save on interest or your monthly payment.
For this reason, homeowners might be understandably leery of anything that doesn't improve their financial prospects, including a credit check. This article will touch on why this isn't as big of an issue as you might expect. The long-term advantages of refinancing far outweigh the minimal temporary downsides.
Does Applying To Refinance Impact Your Credit Score?
Yes, it's true that applying to refinance your mortgage will cause your three-digit FICO® Score to drop ever so slightly, at least temporarily. The reasoning for this is that the major credit bureaus figure you wouldn't be applying for a loan if you were flush with cash.
Applying for a new loan or credit is at least a weak signal that you might be overextending yourself. However, this shouldn't dissuade you from refinancing. To see why, let's look at the actual impact.
See What You Qualify For
Congratulations! Based on the information you have provided, you are eligible to continue your home loan process online with Rocket Mortgage.
If a sign-in page does not automatically pop up in a new tab, click here
What's The Effect Of An Inquiry On Your Credit Score?
While everyone's credit report is different and it depends on your history, FICO® says that the impact of one additional inquiry on your credit score is fewer than 5 points for most people.
Moreover, not every inquiry is treated the same. We'll go over why rate shopping with multiple lenders won't impact your score as much as you think below.
You can think of this temporary dip in your score as credit bureaus asking you to prove your financial stability. As long as you maintain good habits like paying your bills on time and keeping little to no balance on your credit cards – referred to as low credit utilization – your score should bounce back within a few months.
Finally, although credit inquiries stay on your report for 2 years, only inquiries in the last year impact your score. It's a very short-term downtick.
What About Rate Shopping?
It might only be temporary, but if you apply with five different lenders to see who offers the best deal, are you hurting your credit with a new inquiry each time? Not so much.
FICO® has a built-in shopping exemption. The way that this works is that if you're clearly considering multiple lenders for the same type of loan, any inquiries made within a certain time span all count as one. Therefore, your credit score is only impacted once.
Under the versions of the FICO® formula utilized by the major mortgage investors, you have 14 days to have your credit checked and get Loan Estimates from as many lenders as you like. It only counts as a single inquiry.
One thing to know is that this exception to the rule doesn't apply if you have your credit checked for different types of loans. For instance, it's not recommended that you buy a new car while qualifying for a mortgage. Not only does this count as two different inquiries, but the new car payment can screw up your debt-to-income ratio (DTI).
Get your free credit report and score.
Create a Rocket Account to see where your credit stands.
Focus On The Long Haul
Up to this point, we've been talking all about the short-term impact any credit inquiry can have on your score. But when considering whether to refinance your mortgage, it's far more important to pay attention to how it fits in with your overall financial picture and long-term goals. To understand why, let's look at the reasons people refinance.
It's no secret that rates have been trending slightly higher recently. However, it's important to note that these moves are happening across the board. While average mortgage rates might be approaching 4.5% for a 30-year fixed, the average rate for a newly offered credit card tops 18%. It makes a lot of sense from both a credit and overall finance perspective to consolidate high-interest debt.
Across much of the country, it's a difficult market for buyers right now. Given that, many are tempted to tap existing equity in their home to add an additional bedroom or remodel the bathroom and make their existing house better fit their current lifestyle. If you can accomplish that by refinancing, don't sweat the impact of applying.
Anytime you have the opportunity to save money – whether on your monthly payment or in terms of lifetime interest on your loan – by refinancing, the credit impact is negligible when compared with the long-term gain.
Hard Vs. Soft Inquiries
Before we conclude, it's important to touch briefly on the distinction between hard and soft credit inquiries.
Any time you officially apply for a loan or line of credit, a lender must do what's known as a hard credit pull. This notifies the major credit bureaus that you're applying. This is the type of inquiry that causes a small dip in your credit score.
However, there are also soft inquiries. These are checks of your credit report that don't impact your score. This is how it works when you check your credit with sites like Rocket HomesSM.1
In addition to doing your own credit checks, soft inquiries are also used for pre-employment screenings. They're also utilized by lenders and creditors to send you those prequalified credit offers that sometimes come in the mail.
The important difference between the two is that in the case of a hard inquiry, you're actively applying for financing. Soft inquiries are
used when you or someone else only wants to check up on your record.
The Bottom Line
While applying to refinance can mean a short-term drop of a few points on your credit score, the long-term benefits outweigh the negatives if refinancing betters your financial picture. The impact to your score lasts a year at most. There's a quick bounce back if you stick to good financial habits.
If you're shopping around for a mortgage, you have a 2-week time frame from when your credit is first pulled to get quotes from as many lenders as you wish, so you can apply with confidence. If you're ready to check out your options, give your Home Loan Expert a call.
1 Rocket Homes℠ is a registered trademark licensed to Rocket Homes Real Estate LLC. The Rocket Homes℠ logo is a service mark licensed to Rocket Homes Real Estate LLC. Rocket Homes Real Estate LLC fully supports the principles of the Fair Housing Act.
For Rocket Homes Real Estate LLC license numbers, visit RocketHomes.com/license-numbers.
California DRE #01804478
Get approved to refinance.
See expert-recommended refinance options and customize them to fit your budget.