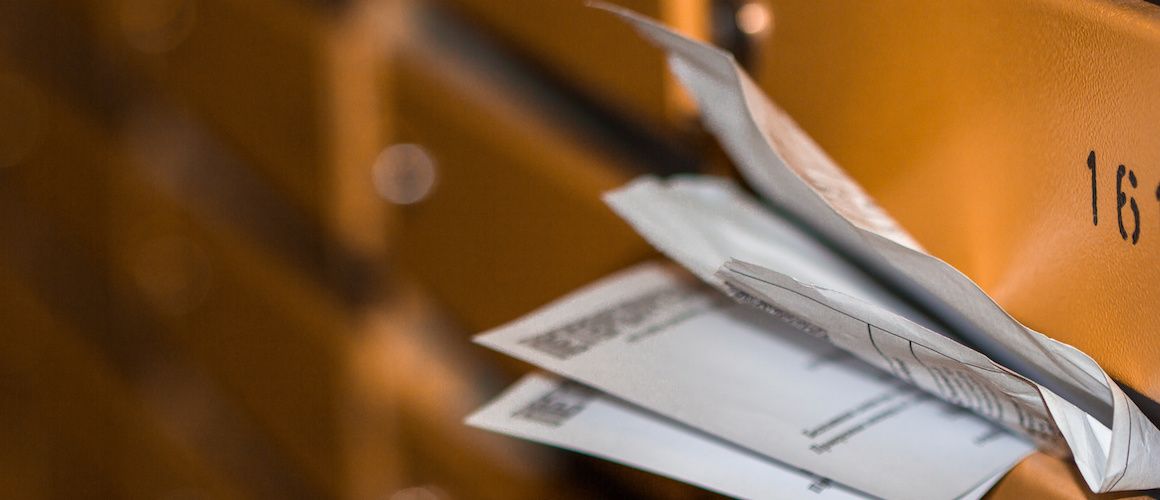 Junk Mail With Your New Mortgage? Here's What You Should Know
4-minute read
May 11, 2021
Share:
Did you just close on a new mortgage? Congratulations! Whether you're buying your first or your 10th home, or even refinancing to put yourself in a better financial position, it's a big deal.
While this is very exciting, you should also know that after getting your mortgage, a lot of companies take this as a signal that you might be interested in products that go along with homeownership. This means you're going to get a lot more mail than you normally do and it won't necessarily be your grandma's holiday cookies. You'll also get some strangely worded mail from the investor in your mortgage after you close your loan. We'll explain what this means and why you really shouldn't have to worry about it.
Why All This Mail?
There are two types of mail you may receive for a while after you get into your new house: mail for the previous occupants and offers for various products and services.
Dealing With Someone Else's Mail
When you move into an existing house, the hope is that the previous owner remembered to fill out a change of address form with the U.S. Post Office before running out the door.
If they didn't, you can mark the envelope "return to sender." That way, their correspondents will at least know it's time to update their address books.
Mail For Products And Services
When you move, marketers know that protection and maintenance services for your new home are top of mind for a while right after you move in. How do they get your information? They can get it in one of a few ways:
Companies involved in a previous transaction with you may sell your information to interested parties. Quicken Loans will never sell your information.
When you move, many records become public information. This means that parties interested in selling you products and services can freely get data on you from your deed recording within a week or two after closing. This information includes:
the mortgage lender
the borrower (you)
loan amount
loan number
property address
Because part of the information recorded includes the lender, companies that are trying to deceive you may attempt to sell you products or services and represent themselves as Quicken Loans. There are a few things you should know in order to avoid getting taken by a company misrepresenting itself:
Some companies won't say who they are, but will place our logo on their mailer. They may offer autopay for a small fee attached to every payment or a couple hundred dollars to start the plan. Quicken Loans offers a variety of payment options including autopay, but we'll never charge you to make a payment.
You may also get offers for a couple of different types of life insurance. In the case of mortgage life insurance, these policies take effect if an unexpected life event causes you not to be able to make a couple of mortgage payments. The second type of life insurance pays a benefit to you or your loved ones if the person named in the policy passes away. While these policies in and of themselves aren't a bad thing, companies may try to present them as if Quicken Loans is offering them. We don't offer any life insurance service. If you're considering these policies, look for a company that is honest about who they are.
You may also get mail for lawn and snow removal service, security systems, etc. You may or may not want to take advantage of these offers. You can also take steps to reduce or eliminate junk mail.
Investor Sale Letter
Quicken Loans is a mortgage originator. That means that Quicken Loans, like the majority of today's mortgage lenders, make the loan upfront when you close your mortgage and then the loan is made available on the open bond market through one of the major mortgage investors (Fannie Mae, Freddie Mac, FHA, VA, etc.). Because of this, within the first month or two after closing your mortgage, you'll get a letter from your mortgage investor saying that your mortgage has been sold.
Unfortunately, this causes a fair amount of confusion for some of our clients. Here's what you should know.
Your relationship with Quicken Loans doesn't end when you get this letter. We're still your servicer. That means we collect your monthly payments and act as the liaison between you and the mortgage investor. If you ever have any problem at all with your loan or trouble making a payment, you can start by contacting us. We're here to serve you for as long as you have your mortgage with us. That's our promise to you.
Tossing The Junk
Beyond knowing why you're getting all this mail, it's probably a good idea to talk for a minute about how to put a stop to the deluge of offers if you don't want them. The way you handle this depends on the type of offers you're getting, but let's run through a few things real quick.
If you're getting service offers, one website you should take a look at is the opt out section of the Data and Marketing Association. Participating marketers and services in this program honor the preferences you set out within your account on the site.
If you're sick of getting prequalified offers on credit cards and loans in the mail, the credit agencies have a website set up where you can opt out of receiving loan or credit offers.
Another service to look at is Catalog Choice. They boast a database of almost 10,000 items you can opt out of from clothing brands and credit card companies to charities.
When it comes to emails, if it's a reputable company, they will have an unsubscribe link. It's usually at the bottom of the email. If there's no link and it's more like spam, marking it with a spam filter within your email service or program should help.
Hopefully this has helped you understand some of the mail you're receiving after getting your new loan.