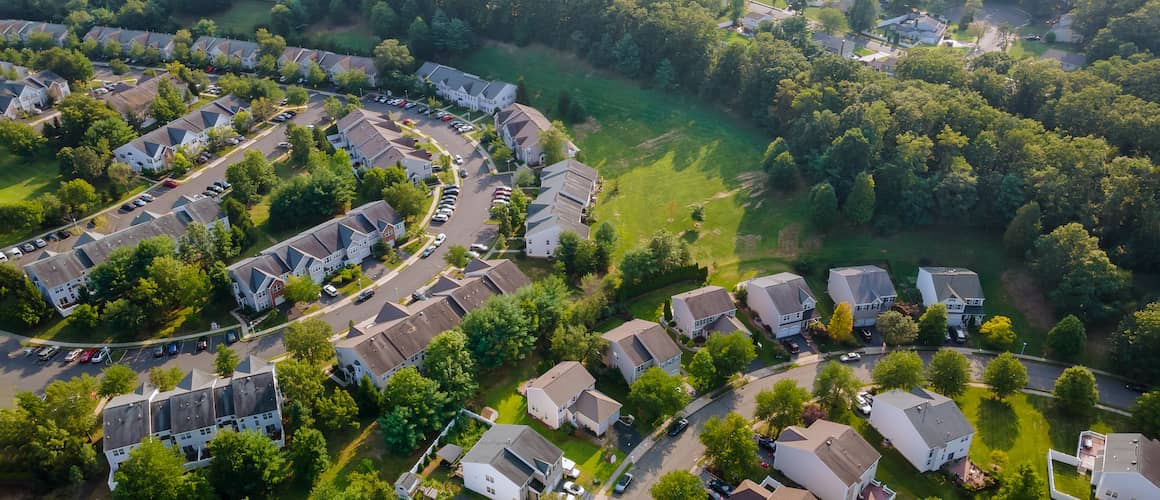 What You Need To Know About Housing Inflation Storms
Kevin Graham6-minute read
June 22, 2023
Share:
If you've ever been caught in a dust storm, you know the sensation of being hit from all sides. Although it's not a meteorological event, buyers dismayed with rising prices may feel as though they're caught in a housing inflation storm. We'll take the time in this article to go over the effects of inflation on the housing market and how you should react to it.
How Does Inflation Affect The Housing Market?
When we speak of inflation in an economic sense, we are referring to rising prices relative to the value of the dollar. When inflation rises, costs are higher for the same amount of goods and services than they were previously. The housing market is no different. In general, if prices are rising across the economy, prices for housing will also rise.
However, there is a good argument to be made that housing is at the forefront of national inflation. One major indicator of inflation within the economy is the consumer price index (CPI) in the latest reported data, the CPI has risen 8.5% compared to the same time a year ago. On an unadjusted basis, the cost of shelter in this data is up 5% since last March. This includes a 4.4% increase in the cost of renting a primary residence to go along with an increase in the amount it would cost for a homeowner to rent an equivalent space of 4.5% over the same period.
If you're looking to buy a home, you may feel that's actually understating things. One of the major indexes tracking home prices is the Case-Shiller Home Price Index. This is a rolling 3-month average of home prices in major American cities. On an unadjusted basis, home values have risen 19.09% since last January.
There are a couple of reasons for this. One thing contributing to inflation overall is the stimulus money that went into the pockets of many qualifying Americans with the idea of giving the economy a jump-start during the pandemic. If people suddenly have access to more money than they did before, they're willing to pay slightly more. So, there is some new money flowing through that wasn't there before.
However, giving people a few thousand dollars doesn't explain the drastic increase in home prices. What's more at play is another phenomenon of the pandemic. People were suddenly spending way more time than they were used to in their homes. They began to realize that the homes they had didn't fit their current lifestyle and there's been a mad buying rush ever since.
We'll get into this more a little later on, but supply hasn't kept up with demand, which is a main reason for prices to keep rising. Moreover, up until recently, mortgage rates were near historical lows. Low interest rates mean cheap financing and people were able to offer more for homes, continually driving prices up.
Are We Headed Toward A Housing Inflation Storm?
If you make financing affordable enough, it's only natural that prices are likely to go up as people are willing to pay more. For this reason, rising home prices have been the focus of many housing market predictions over the last several years. However, prices are definitely rising rapidly right now, so the predictions are likely coming true.
If you're looking to buy a home in this market, it's very important to understand your budget. Make sure you get preapproved. Sellers and their real estate agents are more likely to accept an offer from someone who has gone to the trouble of securing financing. It's one less reason for the transaction not to close.
Beyond understanding exactly how much you can spend at the top end of your budget, also have an idea of how much you're comfortable spending, regardless of how high the number is from your lender. You want to be able to buy a house without becoming house poor. You really want to have enough left over for savings, plus restaurants and the occasional vacation or whatever else you enjoy without stretching yourself thin.
See What You Qualify For
Congratulations! Based on the information you have provided, you are eligible to continue your home loan process online with Rocket Mortgage.
If a sign-in page does not automatically pop up in a new tab, click here
Is Real Estate Good To Own During Inflation?
It's generally good to own real estate in an inflationary environment for a couple of reasons. Let's dig into these.
For starters, home prices increase just as much if not more than prices increase across the economy during inflation. That means after accounting for the down payment and any payments you've already made, you're likely also gaining equity in your home faster based on value increases. Not only does this mean you make more if you sell, but you would also have more financial flexibility to accomplish your goals in a cash-out refinance.
Rising interest rates during times of inflation are a legitimate concern, but if you have a locked-in interest rate, you can protect yourself from further future increases, particularly if you go with a fixed-rate mortgage.
In addition, rental property owners have an easier time raising rent during times of inflation. If rents are going up everywhere, it's easier to justify an increase of your own the next time you have to renew with your tenants.
The Effect Of Supply And Demand On Housing Inflation Storms
Supply and demand is the name of the game when it comes to analyzing prices of just about anything. In general, there are two ways the market can be headed.
Right now, we find ourselves with a severe undersupply of existing homes. This is important because people tend to buy existing homes first on the basis that they're cheaper than purchasing new construction. Sales of existing homes outnumbers sales of new homes by a factor of more than six right now.
The crux of the problem for home buyers is that every existing home on the market right now would be sold within 2 months at the current pace of sales. This makes it a real sellers' market. For context, a market is generally considered in balance between buyers and sellers when there is 6 months' worth of supply.
There's a cycle when it comes to home prices. Right now, given the undersupply, sellers may wish to put their home on the market figuring it's an advantageous time given rising prices. If enough people put their homes on the market and prices keep rising, buyers could drop out, causing an oversupply in the market. This might happen faster as mortgage rates rise given moves to curb inflation by the Federal Reserve.
If sellers start to see that their home isn't selling after many weeks on the market, they might choose to lower prices until buyers come back in the market and the cycle starts swinging the other way again. It's the circle of real estate life and it moves us all.
What Happens To The Housing Market When Inflation Ends?
Eventually, inflation in the housing market and the economy will end. Prices can't rise forever without harming the value of the dollar, so the Federal Reserve is already taking actions like raising interest rates in order to tame inflation.
Moreover, there's likely to be a rational impulse among many homeowners to try to sell at the top of the market. As they see rates rise, that's likely to signal to them that the top is coming soon. After all, budgets aren't unlimited. Given this, it makes sense that many people will attempt to put their home on the market in the coming year or two.
If enough homes go on the market, supply and demand will finally be in balance. At that point, the price of homes may or may not fall, but we aren't likely to see the breakneck pace of price appreciation that we have seen based on the lack of available homes. The housing market will slowly return to normal over time.
The Bottom Line
The housing market is like a pendulum. It swings back and forth. The prices you can expect to pay often depend on where we are in the arc of that swing.
Right now, because the economy is in a general inflationary cycle and there's a lack of housing supply relative to demand, prices have continued to increase at a rapid rate. If enough supply comes on the market, there could eventually be an oversupply. If that happens, prices will come down until there is demand to match them.
The other thing that's happening now is that mortgage rates are rising as the Federal Reserve moves benchmark interest rates to get a handle on inflation. One way to protect yourself from rising rates if you're looking to buy or refinance is to lock your mortgage rate today. You can apply online or give us a call at (833) 326-6018 to speak with a Home Loan Expert.
Related Resources
Viewing 1 - 3 of 3