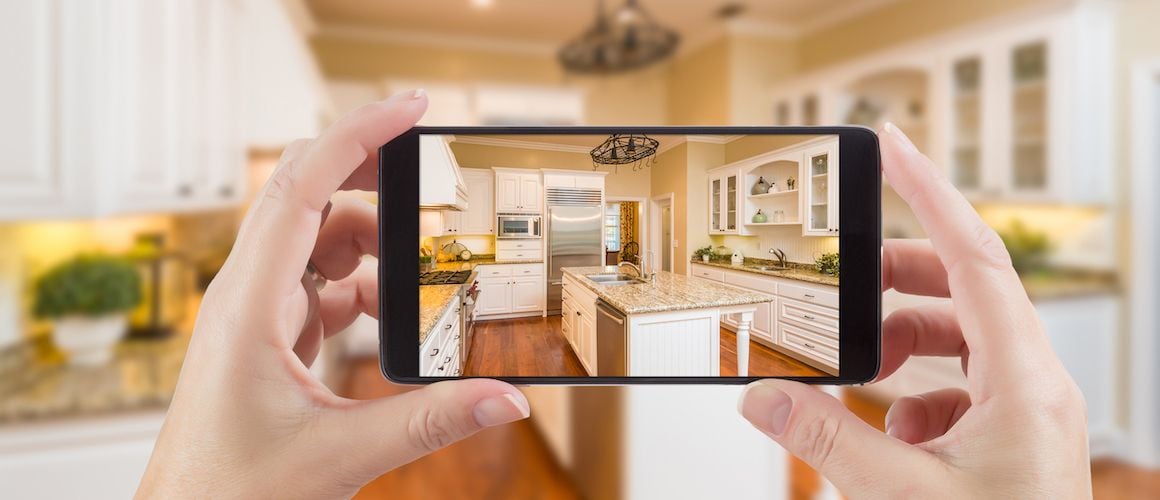 What You Need To Know About Showing Your House During COVID-19
Miranda Crace8-minute read
March 31, 2023
Share:
More than perhaps any other industry in the pandemic, the U.S. housing market defied expectations of a crash and has instead roared in 2020 – 2021, fueled by historically low interest rates, high demand and low inventory. Many sellers have held onto their homes, forgoing high sales prices in favor of staying put and riding out the pandemic in familiar surroundings.
As we enter a new year, it's a good time to take stock of the effect of the pandemic on real estate practices on a small scale. That means considering the nuts and bolts of best practices for selling, showing and buying a home in these times.
What Is The State Of The Housing Market As We Enter The Third Year Of The Pandemic?
See What You Qualify For
Congratulations! Based on the information you have provided, you are eligible to continue your home loan process online with Rocket Mortgage.
If a sign-in page does not automatically pop up in a new tab, click here
What Is The Current State Of COVID-19 Restrictions On Home Showings?
Most of the early COVID-19 rules – stay-at-home orders, mask mandates and social distancing – have expired. However, some states and localities continue to have restrictions – and many others are considering reinstating them in response to the Omicron variant and surging COVID-19 infection rates. If you're getting ready to sell, be sure to check with your agent to see what rules are in place.
In the absence of hard rules and with COVID-19 still out there, it's largely up to sellers to decide what precautions seller's and listing agents must take when showing their home.
What Should Sellers Think About As They Prepare To Show Their Home?
Many people have opted to limit the number of visitors to homes due to fear of infection, if they're still living in the house. Many agents have been asked to schedule showings by appointment only with preapproved clients.
Agents are doing what they can to make sure sellers' concerns are being addressed. "We are taking precautions to make sure our buyers and sellers feel comfortable," says Lisa Alexander, president of Del-Co Realty and regional vice president of the SC Association of REALTORS®. "Our sellers are providing resources (gloves, hand sanitizer, and paper towels) to help alleviate concern."
Can Technology Solve The Problem?
For Sellers And Their Agents
Buying a house is one of the major purchases of a lifetime. Because most buyers have traditionally preferred seeing the home in person rather than simply online, the real estate industry has been slower to change than others have.
Real estate agents have long been using social media, online pictures and virtual tours to market their properties. With photo/video platforms like Instagram, Periscope and Facebook Live, agents can host virtual showings to their entire social network to yield new leads.
"Even before COVID-19, social media was a major factor in the way we brought listings to buyers," says Ryan Tombul, a Nashville REALTOR®, J.D. "Social media doubles as an avenue for free marketing that allows agents to supplement exposure for listings within their own personal network and beyond."
For Buyers And Their Agents
While buyers and tire-kickers alike have spent countless hours looking at online listings for years now, very few home buyers relied on them exclusively to make purchase decisions. But because of pandemic restrictions, the advent of widespread remote work, the huge demand for housing and low inventory of available housing, that has changed.
The pandemic housing market has been so competitive that many buyers barely get a chance to arrange an online tour through their real estate agent, let alone visit the house in person. Buyers face a mad scramble to get their most attractive offers in front of sellers amid bidding wars, not a leisurely stroll through several houses before making a thoughtful decision. In these situations, the problem of the pandemic is the least of their woes.
In light of this, buyers are bidding on homes based more frequently on what they see online. Some real estate buys are made completely online.
How Do Online Real Estate Sales Work?
Virtual home tours have increased the speed and cost of selling a property, but the process itself is the same. Listing agents oversee the creation of your home's digital profile. Buyers view what has been created from the comfort of their home. Ideally, buyers would then send the listings they're interested in to their agents to arrange showings.
However, if you're looking to buy in one of the many overheated real estate markets in the U.S., buyers may have to bid based on what they've seen online and their agent's tour of the property only. In those markets, there isn't always time to arrange an in-person showing before making a bid.
Once a buyer has made an offer on a home, the home buying process moves forward just as with any real estate transaction.
Tested. Trusted. Top-rated.
Visit Rocket HomesSM to get a proven real estate agent that's handpicked just for you.
What Tools Do Sellers Agents Use To Sell Homes?
The number of tools at agents' disposal is constantly expanding and improving. Let's look at some of the tools your listing agent might recommend to sell your home.
Smartphones
We might take smartphones for granted – even though they've only been around for 10 years – but they can be a real estate agent's best friend. Smartphones allow agents to create images and send them out to their clients instantaneously. Offering high-quality photography and access to social media apps, these devices are the backbone of an agent's tech arsenal.
Virtual tours, open forums to field questions and instant feedback all allow agents to portray a similar feel to an open house or appointment walkthrough, but without any of the included risk.
Real Estate Photography
If buyers are relying on online listings to buy homes sight unseen, sellers are going to want to use the best photography available to create those images. Real estate photographers know all the tricks to show your home in its best light.
Drone Footage
Virtual tours only show the property being listed. This can be a huge turn-off for customers generally interested in the neighborhood.
However, drone photography is being used more regularly to show the property in its context. With drone photography, agents can show the home's proximity to schools, shopping centers and other amenities.
Virtual Staging
If you're selling a property that has seen better days, you might want to consider selling it as-is. This means that, for the buyer, what they see is what they get, without any repairs or credits on offer.
But even if you don't want to make repairs, your agent might suggest that you virtually stage the home. To do this effectively, you'll need to get the best possible photographs. Then, send them to a virtual staging service – your listing agent should be able to make recommendations – and they'll work their magic to virtually show what the home might look like after repairs.
Of course, sellers must disclose the true condition of the home to buyers – but showing them a property's potential goes a lot further than asking them to imagine it.
iBuying
If selling your home the traditional way is more of a hassle than you're interested in dealing with, you might consider selling to an iBuyer. iBuyers are a collection of investors and home buyers who are comfortable bidding on properties – without visiting – at a discounted price.
Are Virtual Showings Effective?
Virtual showings are effective, at least in this pandemic-driven seller's market. However, the Fed has already announced that interest rates will rise in 2022 to fight inflationary pressures, so we may soon get a better sense of whether online sales will continue to be robust.
Safer And More Comfortable
Many people will find the thought of having strangers in their home uncomfortable – particularly during a health crisis. That's first and foremost where a virtual showing may come in handy.
Time-Saving And Cost-Efficient For Buyers
There's no travel involved in a virtual showing. You can browse virtual tours at 2:00 a.m. in your pajamas. Looking at a group of houses can take hours, not days.
Cheaper And Less Of A Hassle For Sellers
If you've ever sold a home – particularly if you have children or pets – you know how difficult it is to keep your home in pristine condition all the time in case an agent wants to stop by with a client.
With virtual showings, sellers avoid many of the costs of selling a home. Staging a home costs anywhere from $1,600 – $2,400, depending on the size of your house. However, with virtual showings, you only have to incur that cost a single time. You can preserve and redistribute your media as often as you need, and continue to get impressions until you contract a buyer.
Are There Downsides To Virtual Showings?
So far, it's all upside for sellers and is yet another factor to consider in an already too-complicated market for buyers.
A Smaller Pool
Throughout the pandemic, the demand for housing has been enormous, particularly from newly remote urban workers suddenly able to trade apartments for spacious houses that could better accommodate the current demands of working, schooling and simply staying at home.
At the same time, many people in adequate living situations have proven largely uninterested in selling in such uncertain times. Combined with a foreclosure moratorium and a reduced supply of new homes, as well as disruptions in the new home building supply chain, sellers don't have to worry too much about enticing buyers. All they must do is list their home and wait for the offers to roll in.
When that demand cools, however, sellers may find that they'll have to go back to the old way of doing things and endure more in-person visits and longer sales periods.
A Technological Ramp-Up
In the current market, agents are relying on one piece of tech more than all the others: their mobile phones. However, should the market normalize, agents might have to choose among competing technologies to show properties, which could increase costs.
A Gigantic Leap Of Faith
For buyers, venturing into the world of online real estate shopping has required a tremendous leap of faith into the unknown. Whether buyers retain an appetite for this type of real estate transaction once the market normalizes remains to be seen.
Are Virtual Showings Here To Stay?
Virtual tours have become the new norm in the real estate business.
"I think in today's digital era, it's much easier to connect with clients," says Lisa Alexander. "We used to keep our virtual tours for our luxury homes, but we've found it adds to the home buying experience for our clients. We feel as though this will become the new normal."
Whether buyers will be willing to continue the home buying process online when the next buyer's market (or at least some kind of equilibrium) is established, is anyone's guess.
The Bottom Line: Virtual Showings Make It Easier To Cope With COVID-19
The real estate industry has changed significantly since March 2020, but it has successfully adapted to the challenges of COVID-19 by relying heavily on technology.
Are you ready to take the plunge and put your home on the market? Learn how to get your house ready to sell in our Learning Center.
Tested. Trusted. Top-rated.
Visit Rocket HomesSM to get a proven real estate agent that's handpicked just for you.
Related Resources
Viewing 1 - 3 of 3